Hey, hey.  It's June 1.  It's my baby's birth month!  Pretty exciting stuff.  Anyway, here are the best posts from Healthy Tipping Point for the month of May. 
Biggest Moment:  Not a post per say, but an ENTIRE BOOK!  The Healthy Tipping Point book was released this month.  You can read a summary of the book here. One of the nicest compliments that I've received about the HTP book is a reader e-mailed me to say that it's much, much more than she expected it to be, tackling all aspects of healthy living.  It's available at Amazon, Barnes and Noble, Books-A-Million, Indie Bound, or iTunes.
Most Charitable: Race for a Cause.  Did you know that charity runners raised about $1 billion for various organizations in 2009?  This post discusses a few popular charity organizations to race for.  The comments discussion includes a really interesting discussion on whether all these organizations are really 'worth it' and what percentage of donations actually go to the cause – definitely something to consider!

Best Recipe:  Coconut Peanut Butter Oatmeal Cookies.  Healthy cookies?  Um. No.  But delicious cookies?  Um.  Hell yes.  I need to make another batch.
Getting Along Swimmingly:  Not one, not two, but THREE notable swim posts this month – Reader Q&A: Getting Started with Swimming, How to Take Care of Your Swim Gear, and So You Wanna Do a Triathlon:  Pool or Lake Swim?  Can you tell that someone – cough, cough… ME! – has been really into swimming lately?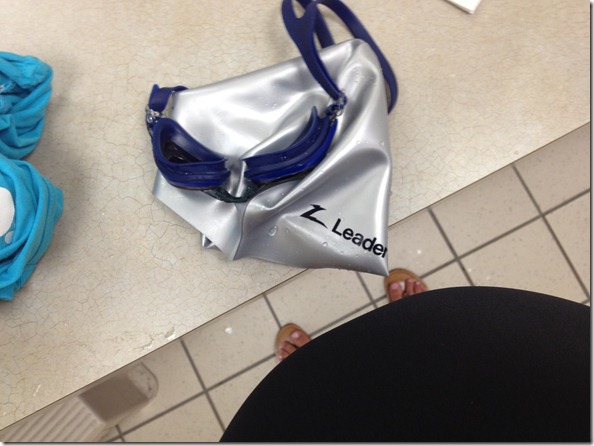 Most Likely to Succeed:  Best Fitness Apps.  A list of ten great fitness and food apps for your iPhone or Android, including reviews and recommendations from HTP readers.
Best Dressed:  Our Nursery.  Come tour little BabyHTP's nursery!  I'm so excited with how it turned out.  My mother-in-law is still finishing up the mural – she's added yellow leaves to the trees.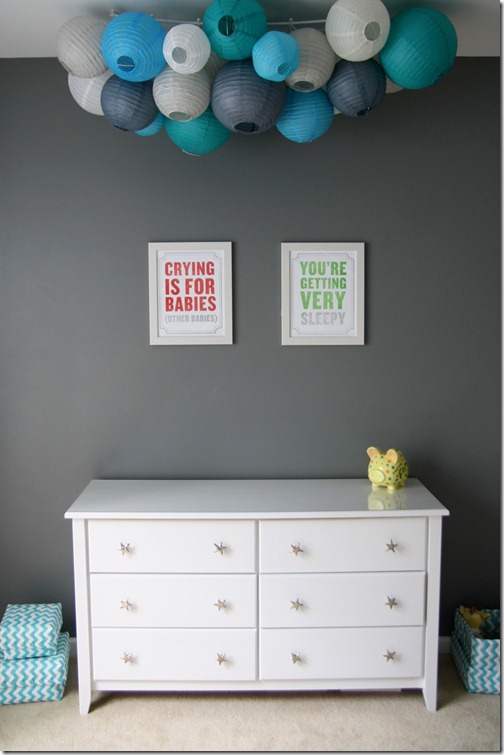 Class Clown:  10 Wacky, Tacky, and Insane Races.  A fun list of some absolutely nutty and unique races – including one that involves eating a dozen donuts, another that takes place underground, and one that involves… running nekkid.  Which, ironically, fellow blogger Meals and Miles just did.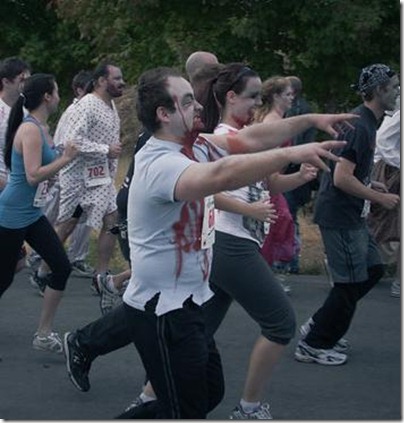 (Source)
Miss Congeniality:  Gossip Girl Challenge Conclusions.  My final thoughts on my month-long hiatus from celebrity gossip.  Much like The Naked Face Project (in which I gave up makeup and primping), I haven't really returned to my old habits since the project's conclusion.  Sometimes, taking a cold turkey break is quite transformative, I guess!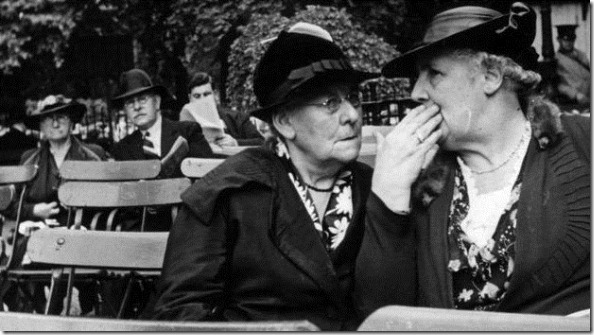 (Source)
Best Race:  Well, technically, I didn't do any running this month, but the best race that I attended was – without a doubt – the Girls on the Run 5K.  I miss my team so much.  The post includes a fun list of things that I learned over four seasons as a coach.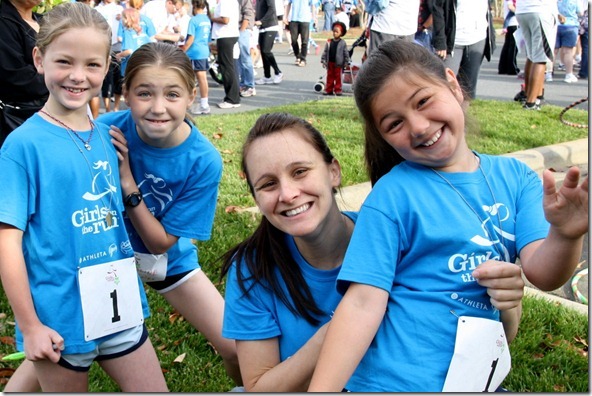 Most Clichéd:  Do Not Buy Your Spouse a Bike.  A tongue in cheek post about how I should've never, ever bought my Husband a fancy road bike.  I should've spend that money on MY bike, dammit!
Instant Accountability:  Reader Q&A: Creating Accountability Without Spending Dough and Your Follow-Up Tips.  How do you motivate yourself to exercise when you haven't got any money at stake, like when you belong to a gym?  This post explores some easy (and free) solutions.
Best Baby Post:  Pre-Birth Review of Bradley Method Classes.  Most of the review of the various types of birth classes are written post-birth, which makes perfect sense.  But I thought it would be kind of fun to split up my review of our classes into two posts – one before birth and one after birth.  This post answers all the FAQ on the 12-week class that the Husband and I took during the second and third trimesters – the Bradley Method.

What a month!
I have a feeling that very big things are just around the corner in June!

  For more Superlatives: