I would invite you over for breakfast but it appears that all the seats on the patio are taken…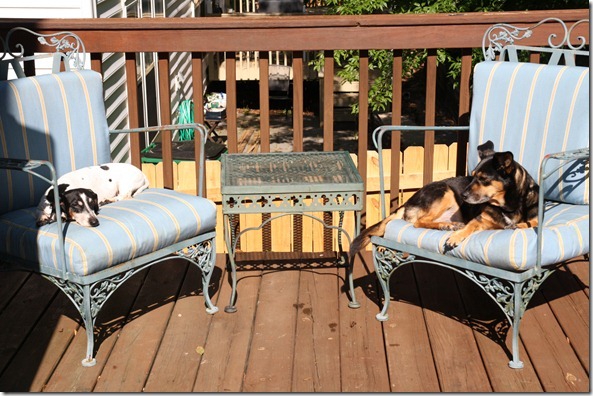 Hey, hey.  It's a normal Saturday over here.  These days, a normal Saturday includes a total hormonal meltdown in bed at 7:00 AM because my damn pregnancy-induced insomnia and generally physical uncomfortable-ness kept me up all night long.  I know, I know… my body is actually being quite smart and is preparing me for life with a newborn.
I wish my body was stupid so I could sleep.
Music and dishes….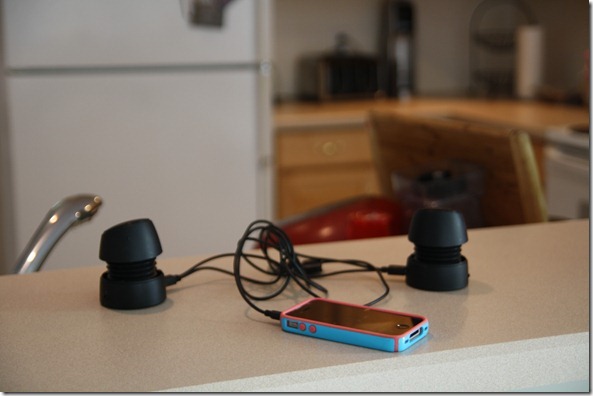 And then, breakfast and sunshine…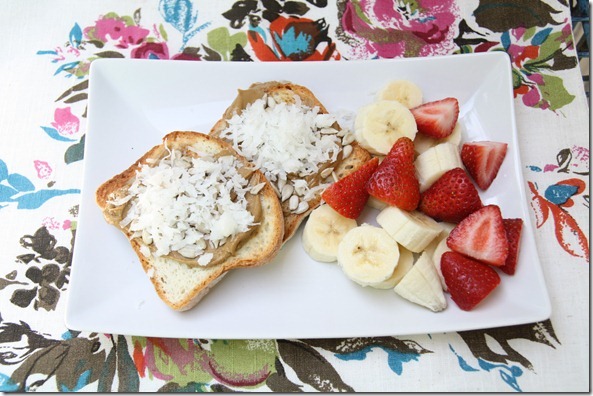 That's PB toast with sunflowers and coconut + fruit.
So, in response to the previously mentioned meltdown, I'm making it my personal goal to pull myself together today.  Fight fire with fire and whatnot.  I've got a list of errands and chores that I'd like to accomplish – feeling productive is good for the soul – and I have a party to attend this afternoon. And hopefully, I'll go for a long walk.  If all of that doesn't whip my frown upside-down, I don't know what would (besides getting this baby out of meeeeeeeeeeeeeeeeeee).