This post is sponsored by Aldi.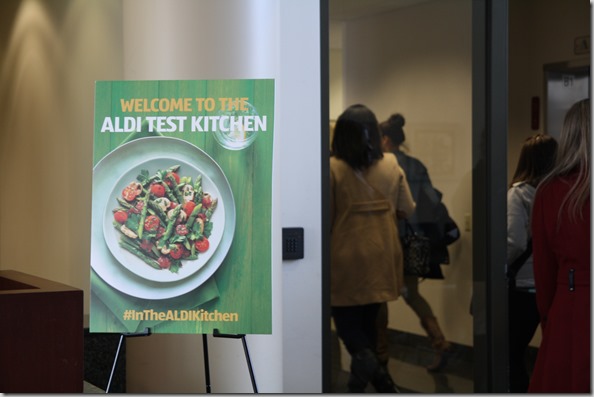 I'm currently in Chicago!  I'm on a tour of Aldi's USA headquarters with a group of other bloggers, and it's been so much fun.  And there's SO MUCH FOOD.  So much delicious food.
And so  many friends!  Look who I found – Meghann from Meals and Miles.  Meghann and I go way back to the Orlando days. Even though we're a thousand miles apart now, we still talk every week.  But I haven't seen her in years.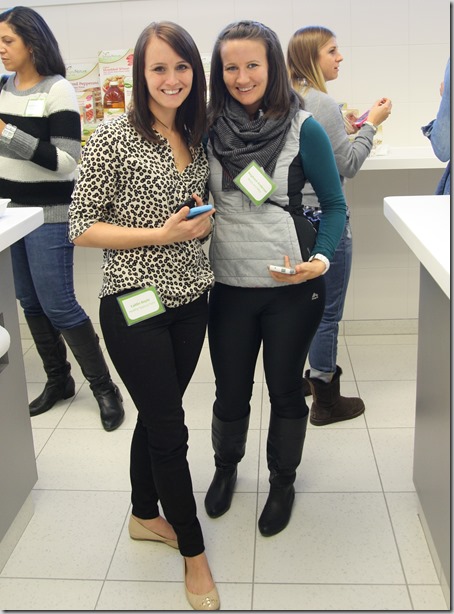 (I got those black jeans for $25 on LOFT – such a steal!  They're not that low anymore, but they're still 30% off.)
And my friend Jen from Peanut Butter Runner is here, too!  She lives in Charlotte as well so it's fun to spend time with her in Chicago.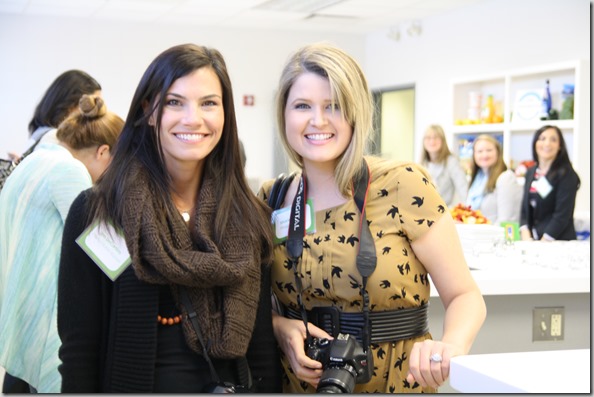 Jen's standing with Shannyn from Frugal Beautiful.  I love coming to blog events because I find so many great new blogs to read.  Shannyn's blog is about living a fun, healthy life debt-free. 
The tour of Aldi has actually been one of the best corporate tours that I've been on, simply because we've done so much and it's been so varied and interesting.  I'll sum up what I've learned about budget grocery shopping in another post, but for this post, I thought I'd just talk about what we did at the Test Kitchen.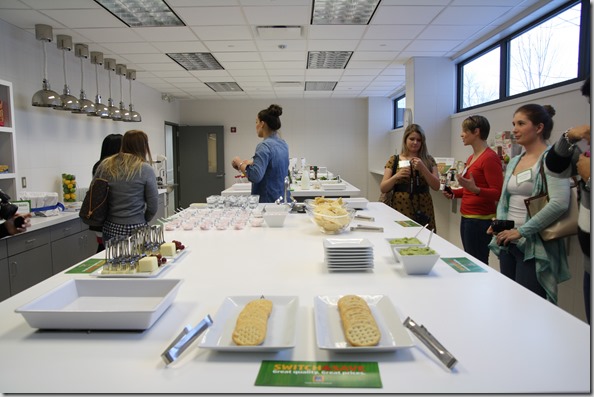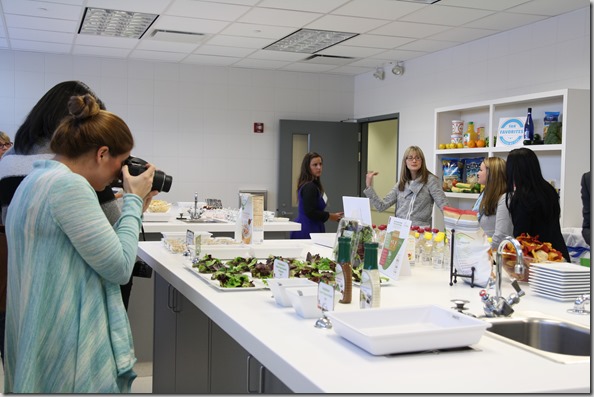 First up was a side-by-side comparison of Aldi's in-store products to national brands.  Like Trader Joe's, Aldi has in-store brands to save money on costs.  In the Test Kitchens, Aldi chefs do blind testing to compare the products to the popular national brands, and then they tweak their recipes to get it as close as possible (for 40 – 60% less for many products!).
Up first:  Greek yogurt.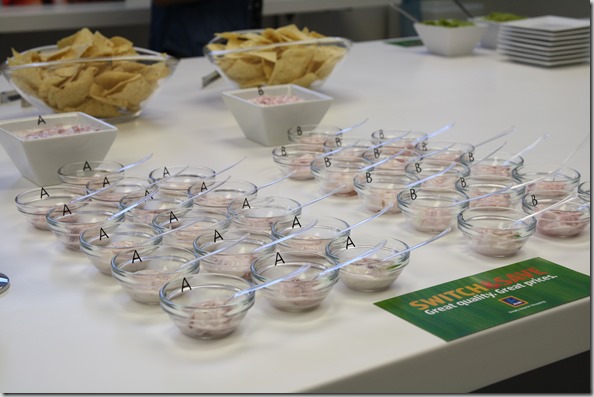 I didn't like the flavor or consistency of the first yogurt in comparison to the second.  I was *sure* that Yogurt A was Aldi's in-store brand and Yogurt B was Chobani's…  In fact, all the bloggers thought that!  But guess what?  Yogurt B was Aldi.  And it was priced nearly 50% lower.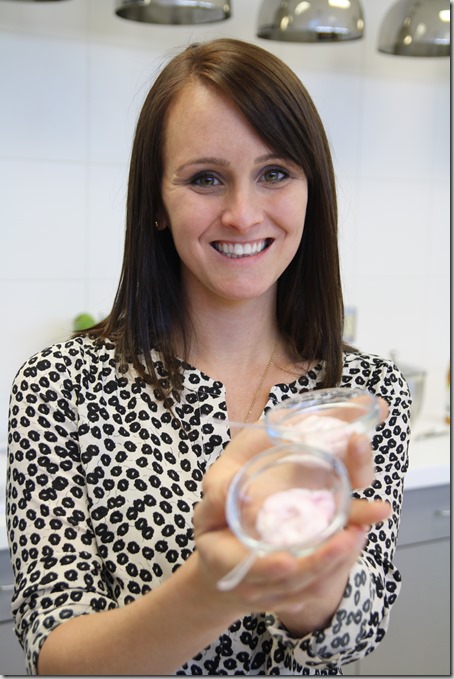 We also compared Havarti cheese…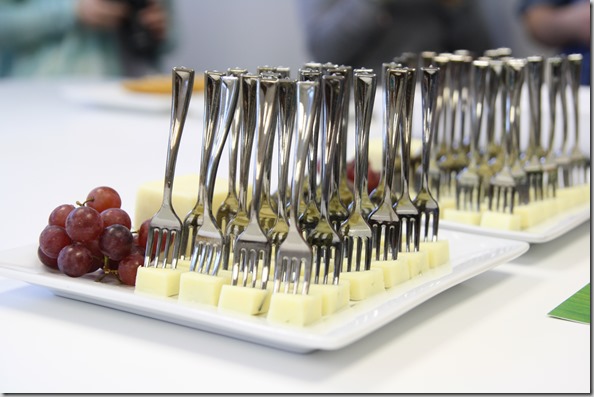 I couldn't tell a big difference between the cheeses (which says something!), but the bloggers leaned towards liking the cheese that turns out to be Aldi, not the $5 brand.