Here's the best of the best from Healthy Tipping Point in June 2012.  I'm sure you can guess what my favorite moment of the entire month (err, year!) was – Henry's birthday!
Happiest Birthday:  Henry's Birth Story Part I and Part II.  The story of my drug-free, Bradley Method natural childbirth.  I still can't believe that it actually happened.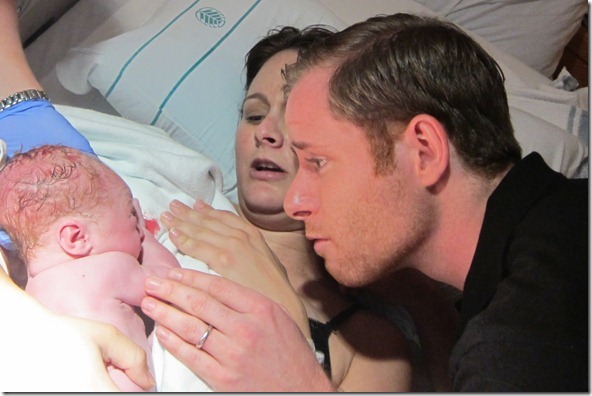 Follow-Up:  Henry's Second Day of Life
Happiest Birthday, Runner-Up:  Happy Birthday to Operation Beautiful!  The site turned three years old this month – click through to read how I started Operation Beautiful and how the blog has evolved.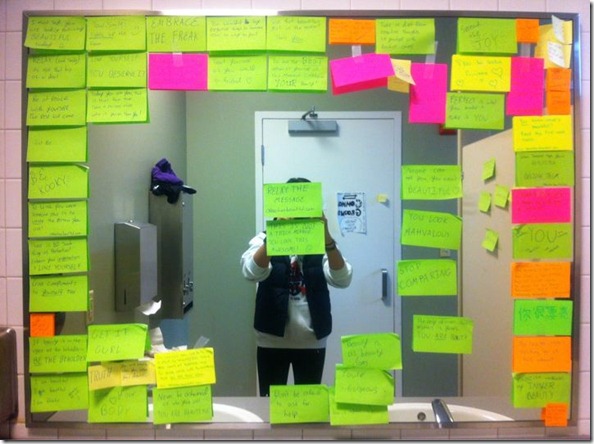 Most Holistic:  Mind and Body After Baby – Week 1.  An honest take on how I felt and looked one week after giving birth.  I can't believe Henry is there weeks old now – time needs to sloooow down.
Strong and Steady:  Reader Q&A:  Preventing Injuries.  How a few simple changes to my workout routine stopped the cycle of never-ending injuries and allowed me to actually enjoy running again.
Chewiest:  Coconut Raw Oats.  A simple and tasty breakfast recipe with only a few ingredients and no baking.  What more could one ask for?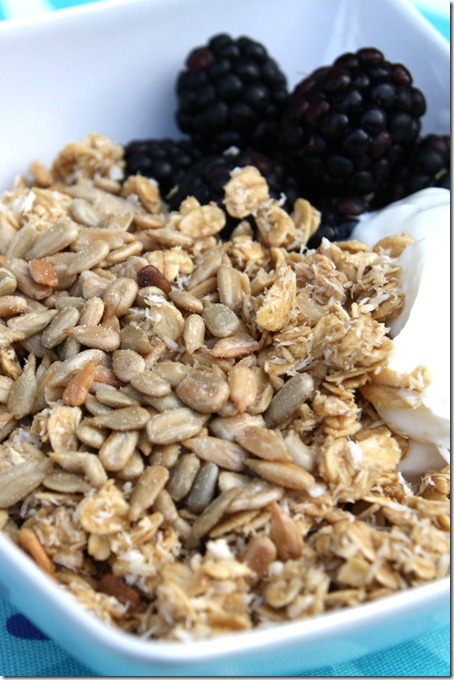 Most Pulled Together:  Reader Q&A: Staying Focused.  How to get and stay motivated when you aren't following a training plan.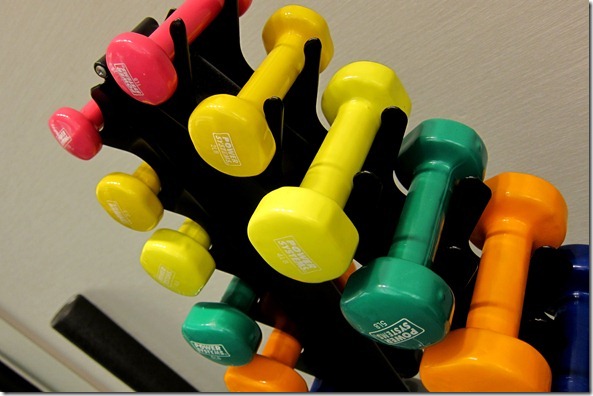 Most Nostalgic:  "I Was In The First Ever Girls On the Run!"  A guest post from Sarah, who was part of the first-ever Girls on the Run troop in 1997.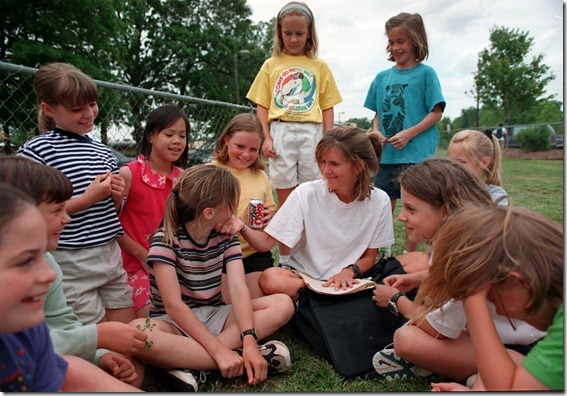 Tastiest Healthy Dessert: Raspberry Banana Soft Serve. Includes all of two ingredients!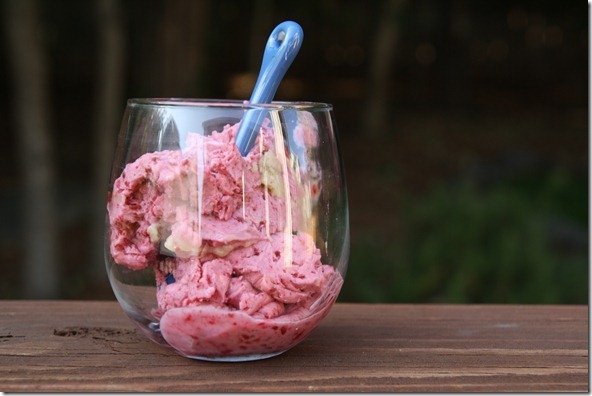 The More, The Merrier:  The Fitteratis (Plus, Plug Your Blog).  I recently won Best Healthy Living Blog award from Fitness Magazine; the post includes links to the other winners' blogs.  I asked readers to comment with links to their own blogs for others to check out, too – there's over 230 blogs listed!  Read on.
Simplest Dinner Recipe:  Stuffed 'Shrooms.  I was the queen of simple recipes this month, huh?  Like Raspberry Banana Soft Serve, this gem only includes two ingredients.  It appears that simple recipes are all I can handle with a newborn!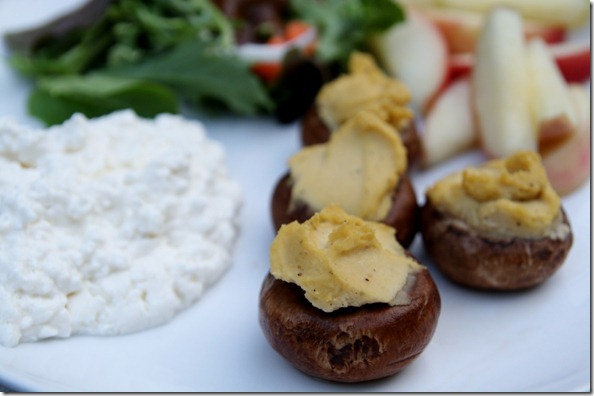 Best Comments, Ever:  Ride It Out.  I really wasn't expecting such a wonderful response to this post.  I wrote about my mommy struggles, sleep deprivation, and general feelings of inadequacy post-birth, and the support and advice just poured in.  All new mommas (and dads) should read the comments!  I was so thankful for the response; it really helped me get through the initial newborn crush.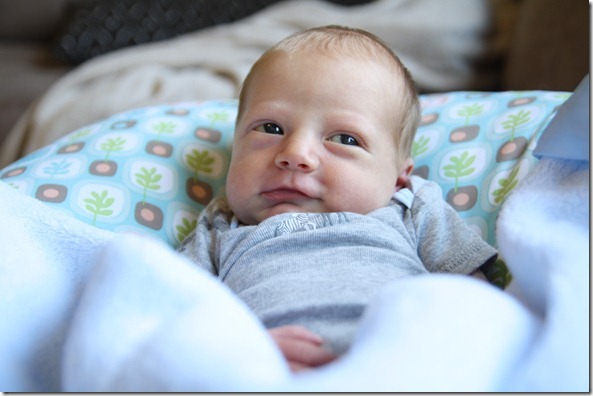 Smelliest (or Not):  How Natural Deodorant Works.  A post about how conventional and natural deodorant works at stopping sweat and stink.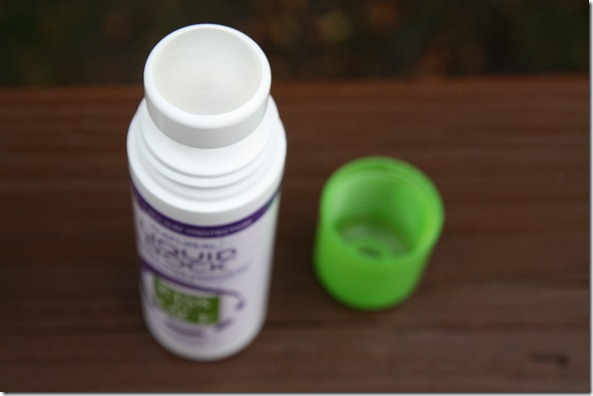 Most Baggage:  Traveling for Races.  A look at the advantages and disadvantages to traveling for races. Fun fact: The furthest that I've traveled for an event is 2,444 miles.  I flew from Orlando, Florida to Napa Valley, California for the Echelon Gran Fondo Century Bike Race (100 Miles).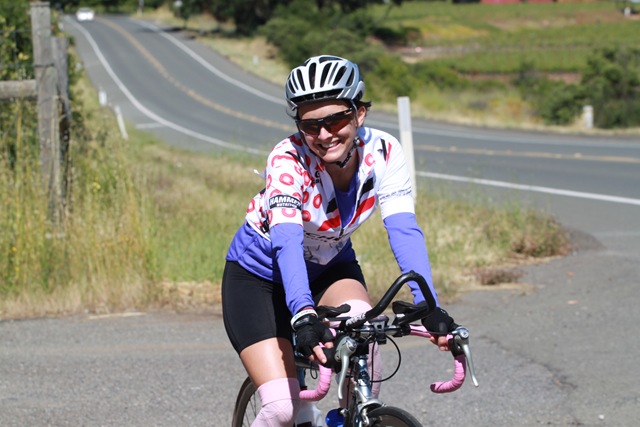 Here's to hoping July is filled with baby smiles, more sleep, and a return to fitness!  For more Superlatives: