This morning, I was thinking a lot about the concept of reinforcing behaviors. I touched on this in my How to Tame a Sweet Tooth post; basically, if we listen to our bodies, we'll notice that healthy actions make us feel good and unhealthy actions kind of make us feel like poop.  Too much sugar = crappy sugar coma.  Early morning sweat session with Henry and James = energized and alive.  We're up to 35 minutes now!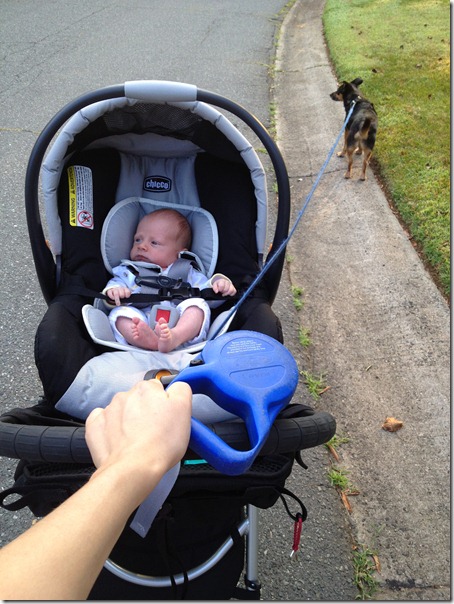 It's interesting how we tend to ignore or push aside our inner voice when it comes to health, isn't it?  I guess that's because so many of the more unhealthy actions feel and taste so damn good (at least at first).  But the benefits of being healthy feel and taste so damn good, too!  It's just more subtle initially – and actually requires effort.  Gotta put something in to get something out.  But what you get out is so much better in the long-term!
Ironically, I was ruminating on this concept while drinking my morning cup of coffee…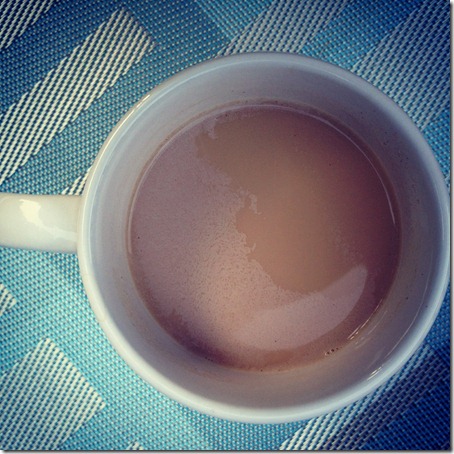 And then this infographic came through my email.  A bit of coffee is a good thing; but too much coffee… not so much.

(Source)
Now you know not to drink 97 cups of brewed coffee in one sitting.  Learn something every day!
Lunch: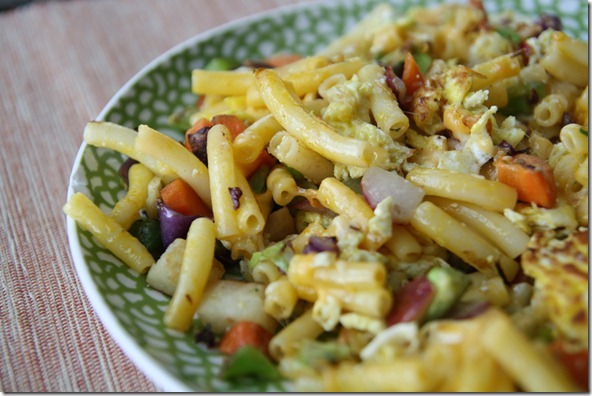 If this looks familiar, that's because it's similar to the Pumped-Up Mac and Cheese that I had yesterday, but instead of white kidney beans, I added in two scrambled eggs.  Amazing.  I think this might become a new go-to meal.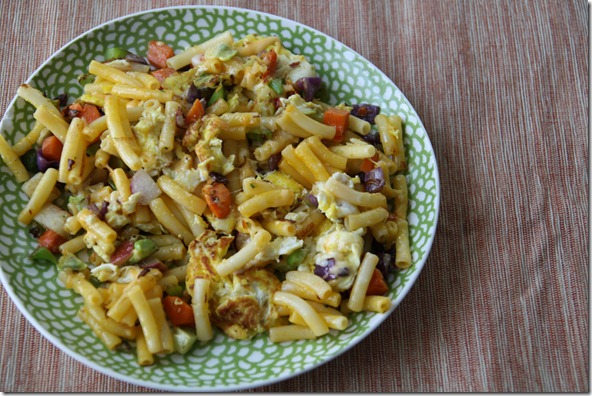 I'm off to play with Henry…
I hope everyone has a fabulous and safe Fourth of July!  Unfortunately – yet again – the Husband and I failed to make plans; we are the worst at organizing ourselves for holidays.  No special plans over here… just more episodes of Mad Men (I'm finally on Season 2).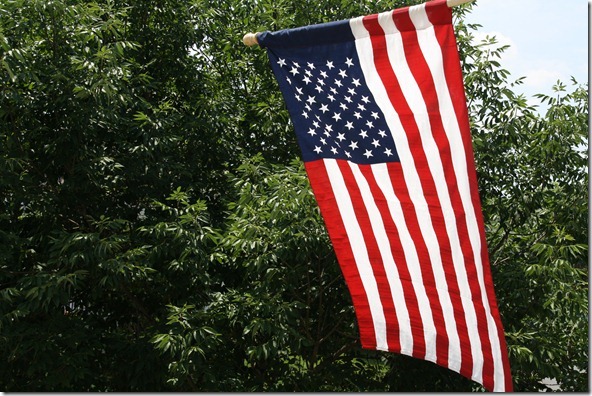 Happy Birthday, America!