Happy Thursday!  Henry was full of smiles veeeeery early this morning.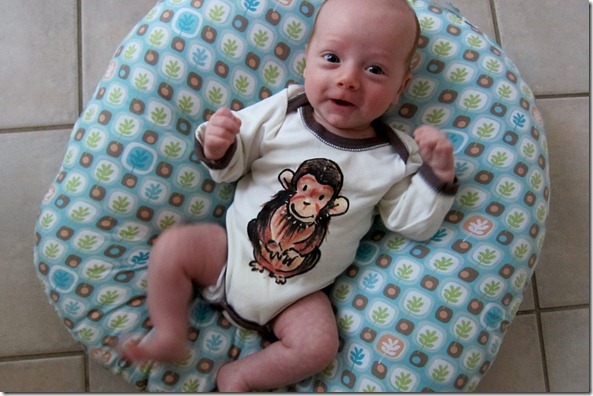 (Thanks for the cute onesie, Gina!)
I woke up in the mood for an unseasonable breakfast.  Yum – oatmeal.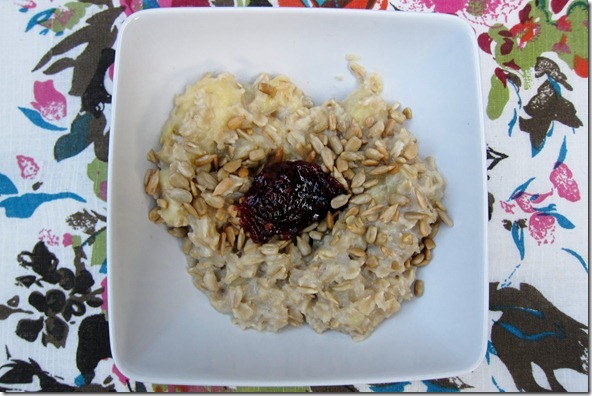 Jammy oats:
1/2 cup oatmeal
1/2 cup soy milk
1/2 cup water
1 sliced banana
All cooked on the stovetop and topped with sunflower seeds and this lovely jam.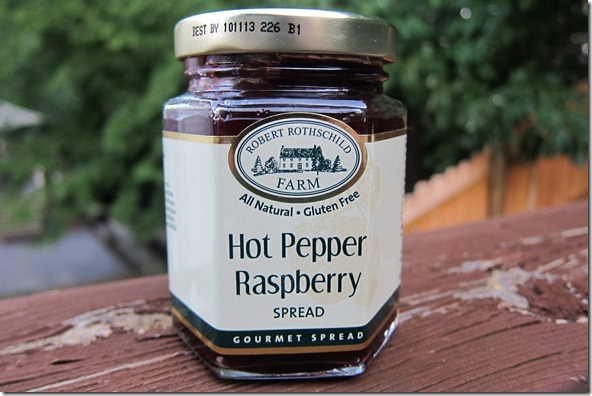 So… guess what entirely slipped my mind?  Healthy Tipping Point's fourth birthday.  It was in July; guess I was busy with other things.  Heh.  Regardless, I want to celebrate!  Writing this blog for the past four years has been tremendously fun.  I've really loved the chance to connect with and learn from so many awesome people across the Interwebs.  Even though there's been ups and downs over the years, it's been wonderful to share part of my life with you all.
In the last four years of blogging, I've written a whooping 3,857 posts and…
Gotten married (this blog started off as See Bride Run – not Healthy Tipping Point – which wins a prize for most short-sighted blog name ever) and went on a honeymoon to Napa Valley. Here's What I Learned After 1,000 Days of Marriage and What the Husband Learned After 1,000 Days of Marriage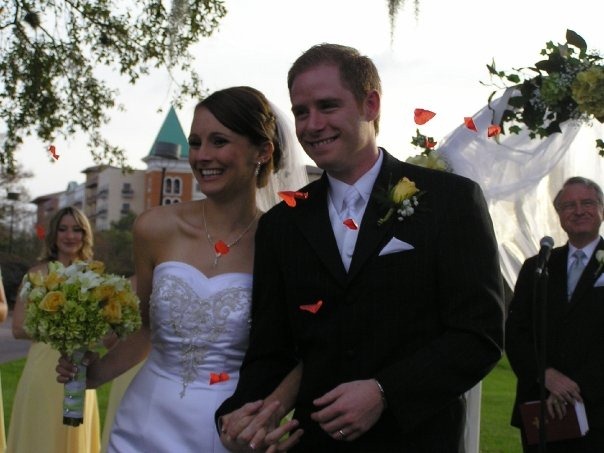 Got into running and eventually did not one but two marathons, including the Disney Marathon and the Spinx Marathon…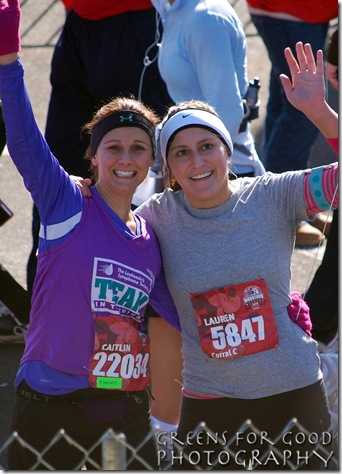 Created the Operation Beautiful movement.  I've received over 10,000 notes in the last three years of OB!
Written not one, but a grand total of THREE books (whew).  The first one, Operation Beautiful: Transforming the Way You See Yourself One Post-It at a Time, landed me on The Today Show, and I'm pleased to say I managed to make it through my live interview without fainting or vomiting…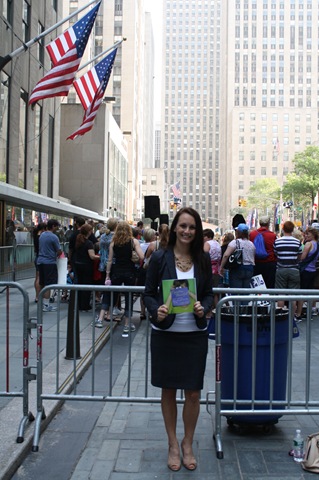 Quit my job to start my own business…
Moved from Orlando to Charlotte…
Helped my Husband open his own holistic medicine practice…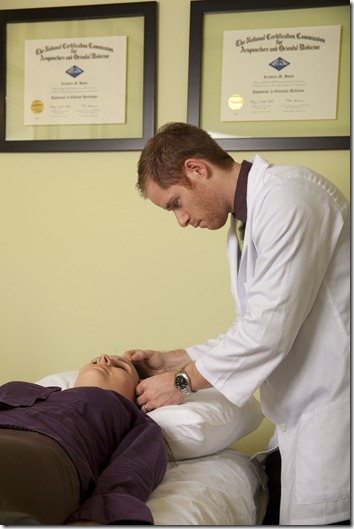 Learned how to swim and got into triathlons…
Volunteered with the amazing organization Girls on the Run…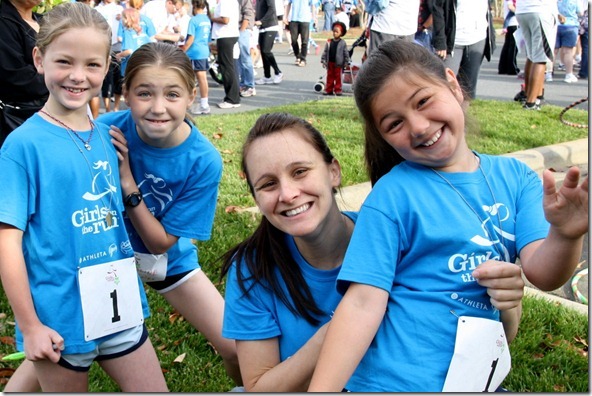 Wrote the Healthy Tipping Point book…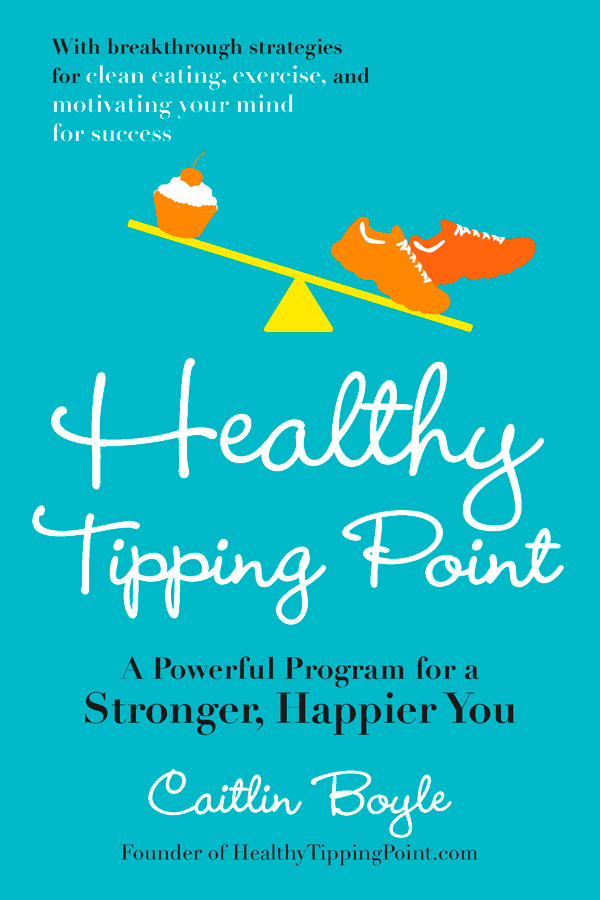 And wrote the upcoming Operation Beautiful:  One Note at a Time book, which is for teenage girls and will be published in December…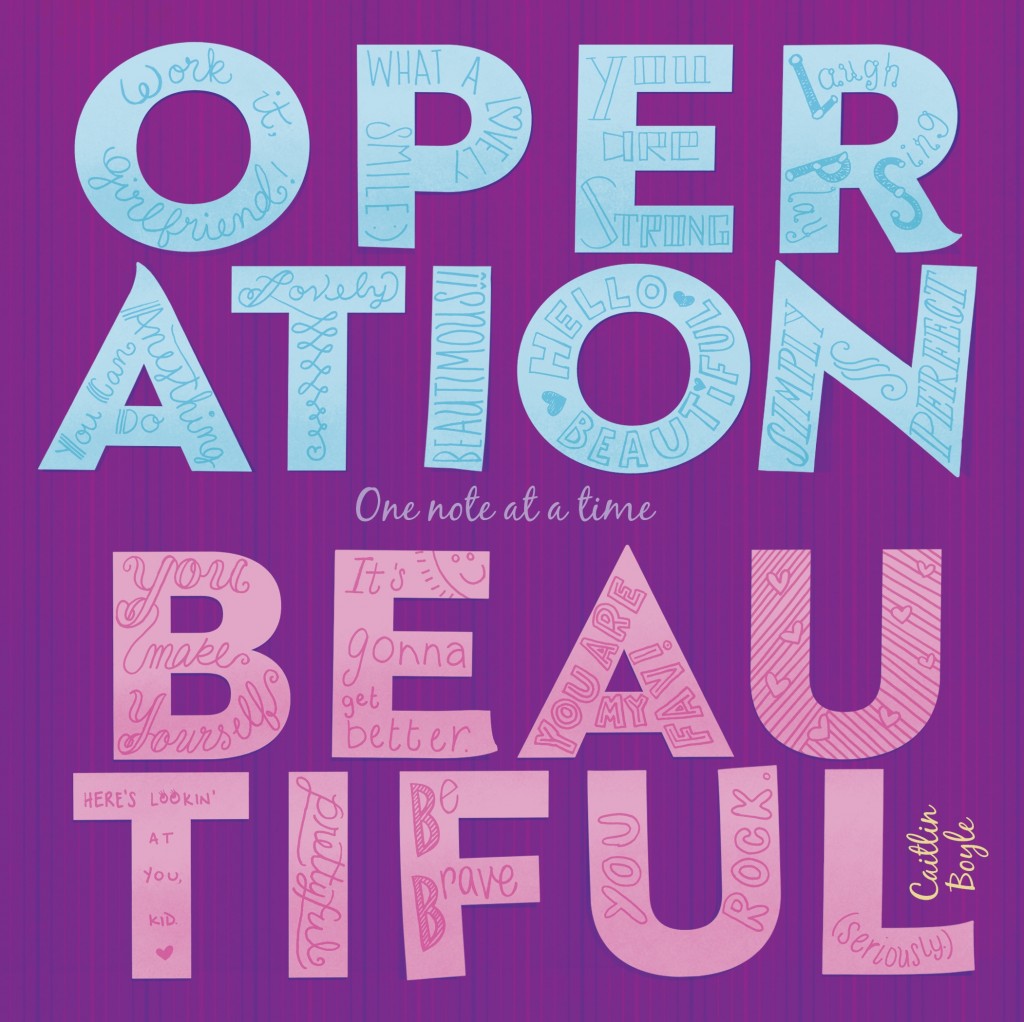 Bought a house after a ton of mortgage drama…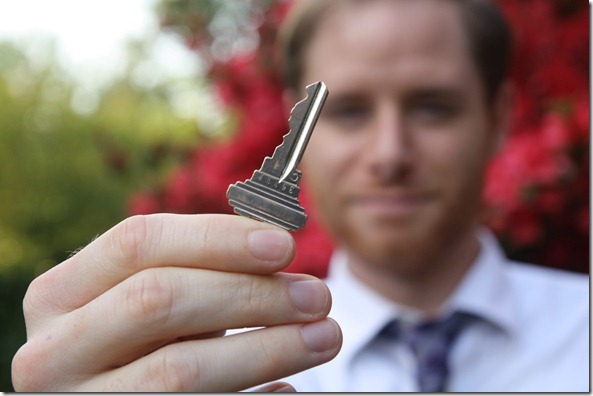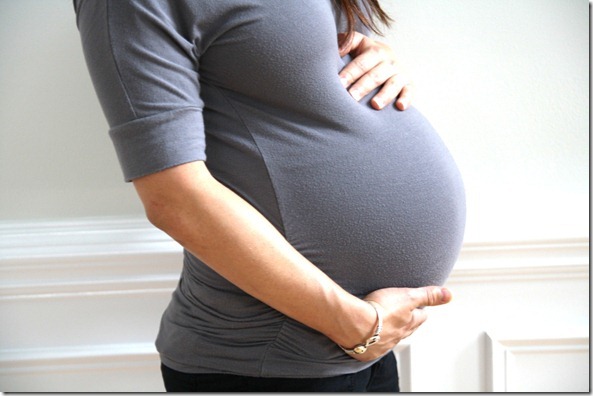 And delivered my beautiful Henry via the birth I always wanted (well, minus one or two things).
Suffice it to say, it's been a wild ride.   It's been filled with public and private ups and downs, but overall, there's been far more good than bad, and I think that makes for a pretty happy four years.  Thanks for reading along and sharing my journey with me… I really don't think I'd be 1/2 the person I am today without blogging; it's pushed me to define who I really am and how I want to live my life in a way that nothing else ever has before.  So – thank you for reading!  And if you've been reading since those good old See Bride Run days – thanks times four! 
To celebrate my blogiversary, I'm giving away a race entry to any 5K anywhere in the world.  Yup.  You pick the 5K, I pay the entry fee, and you run the race.  To enter, simply leave a comment describing something wonderful that's happened to you in the last four years.  I'll pick the winner tomorrow morning.