I can hardly believe it – where did my life go?! – but the Husband and I have been married for nearly 1,000 days (993 days if you're counting, which I clearly am).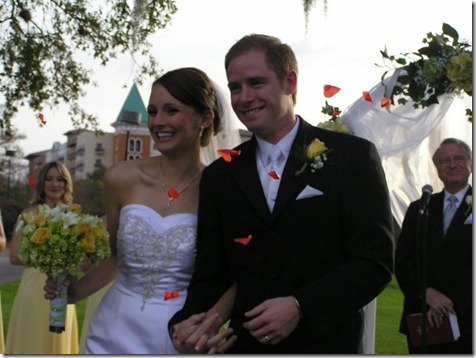 I don't consider myself a relationship expert by any stretch of the imagination; however, we haven't killed each other yet, so that must count for something, right? 
All joking aside, we have a happy, healthy, and fulfilling marriage.  And, at least for us, that takes work.   I think any couple that says a marriage doesn't take work is either lying or are both perfect specimens of the human species.
Here are 10 things that I've learned after 1,000 days of marriage:
1 – Sometimes, he really, really doesn't want to talk about it.  Keep your mouth shut when he begins to give you the signs that the conversation is over.  This is actually something that I've only begun to understand.  Some people – like my Husband – don't feel the need to verbally hash out everything that happens.  This is hard for me because I like to talk about everything to the end of time (I'm a writer, after all!).  But more talking isn't always better. 
Also, don't assume you know what he's thinking just because he's quiet.  The other week, the Husband said something that made me realize he felt completely differently than I imagined he did about a particular situation.  It was like – WHOA!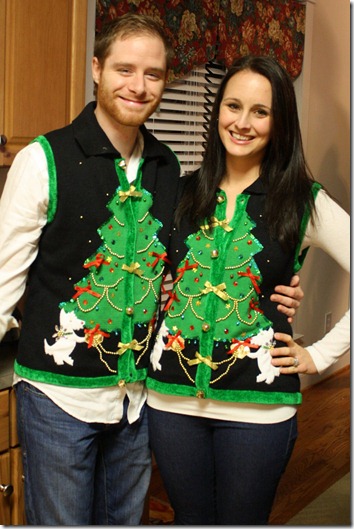 2 – Don't get mad just because he wants to 'fix' your problems.  Is it just me, or do all men try to 'fix' their women's problems?  This happens to many friends of mine so I've begun to think it's somehow related to gender.  You know, you tell him what's wrong and you're crying and sad, and then he's offering up all these solutions and remedies and you find yourself getting SO PISSED OFF!  And all you want to do is bitch and have someone say, "Uh huh, yes, that's terrible."  I've realized that my Husband's desire to fix things is a good thing – it means he cares and wants me to be happy ASAP.  If I want someone to listen to me complain over and over again, I call my mom.  If I want a solution, I talk to my Husband. 
3 – Have your own hobbies.  Occasionally, readers ask me if I'm sad because the Husband doesn't race with me.  Are you kidding me?! I love having my own hobby.  The Husband has his – golf – and the time apart is good for our relationship.  We're together all the time since we also work together.  I think it's really important to have your own set of friends and hobbies.
4 – Don't keep score.  "I took out the trash so you should unload the dishwasher."  I read once that couples tend to overestimate their own contribution to household chores by 120% and underestimate their partner's effort by a similar amount.  My attitude is generally if I want the dishwasher unloaded immediately, I should just do it myself instead of silently brewing.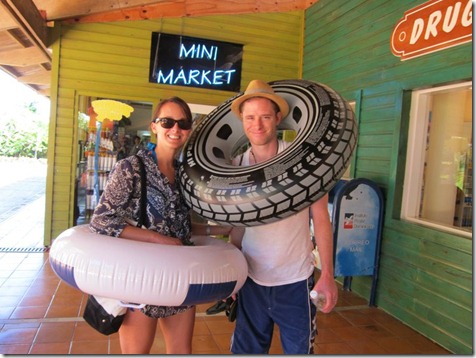 5 – Choose your battles.  When we were married, we asked my 90-year old grandpa for marriage advice.  He said, "Choose your battles."  Whenever the Husband and I begin to argue, we ask ourselves if this will really matter tomorrow.
6 – Turn off the television and actually talk about your days.  We've begun keeping each other really up-to-date with our businesses.  Normally, we would only tell each other the highlights – "I got this gig" or "My client was happy" – but now we sit on the couch at night and go through all the details.  We feel closer and more connected to that aspect of each other's lives.  Plus, we can offer each other advice and feedback.
7 – Volunteer together.  Girls on the Run has been so wonderful for our marriage.  It's allowed us to see each other in a new light and has been a very positive experience.  I really believe all couples should find a way to volunteer together.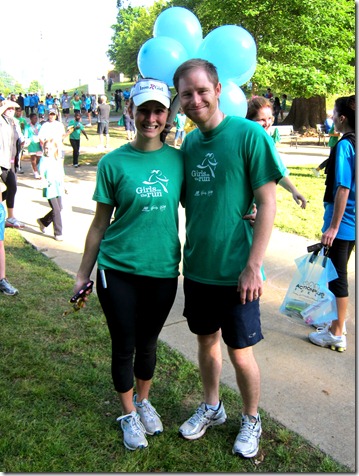 8 – Lay in bed at night and reminisce about the old days.  Hold each other's hands and talk about what it was like when you first started to date.  Remember the layout of your first apartment.  Relive your wedding day. 
9 – Acknowledge the role your partner has played in your success.  This has been HUGE for us.  We both have sacrificed so much and worked very hard to allow the other person to achieve their dreams.  Whether their contribution has been emotional, financial, or time, say thank you and say it often (here are my other tips on how to make a working relationship work).
10 – Have sex.  Lots of it. 
What's your secret to a happy relationship?