Yesterday, I ran a very fast (relatively speaking, of course) 3.0 miles.  I was so speedy because it was raining and cold!  It felt wonderful to push myself.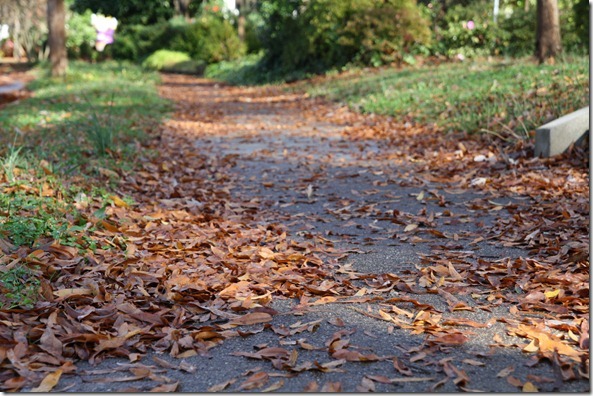 However, this meant that I was very sore today!  Between all those kick drills in the pool on Tuesday and doing speedwork yesterday, my thighs were screaming for mercy. 
A gentle walk was in order.  James was pleased by the long walk, but not by the bath that followed.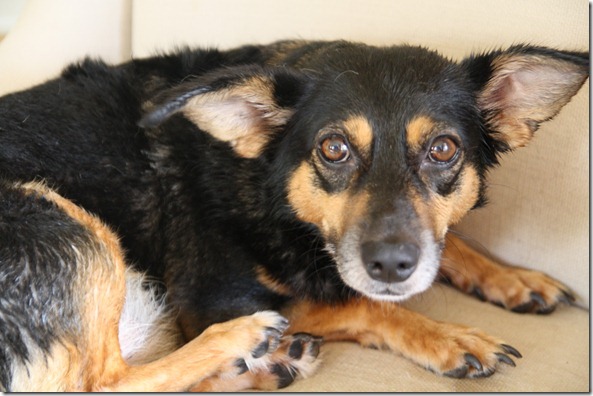 Take-out for lunch.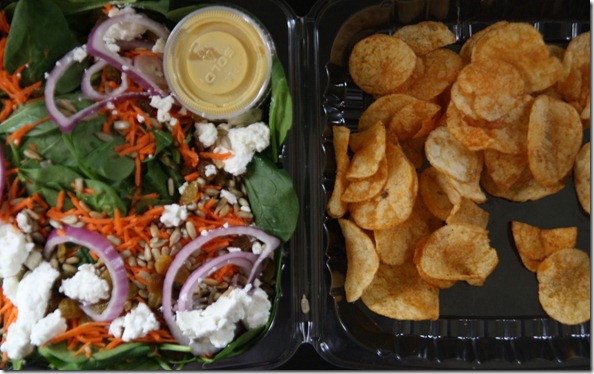 My favorite salad.  Ever.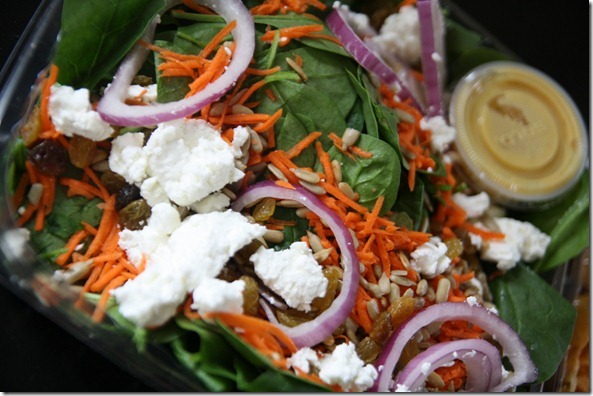 In the mix:
Spinach
Goat cheese
Sunflower seeds
Golden raisins
Red onions
Carrots
Honey mustard dressing
And it's especially tasty with BBQ chips on the side.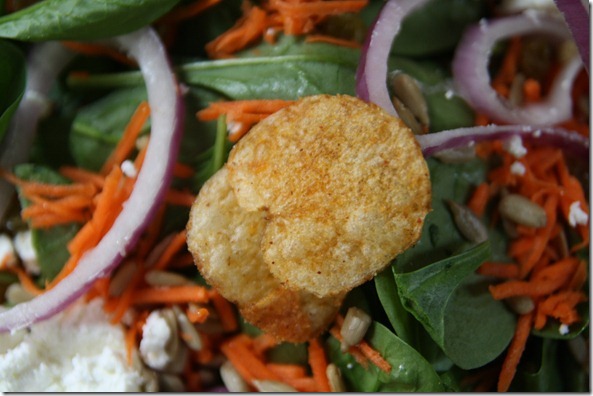 Sneak Peek!
In July 2012, the second Operation Beautiful book, Operation Beautiful: For Best Friends, will be released.  This book will be geared towards 8 – 14 year old girls and addresses topics like body image, bullying, cliques, puberty, relationships, community service, and gossiping, all via the message of Operation Beautiful Post-Its that were written by tween and teen girls (and a few boys).
Here's a sneak peek of the cover.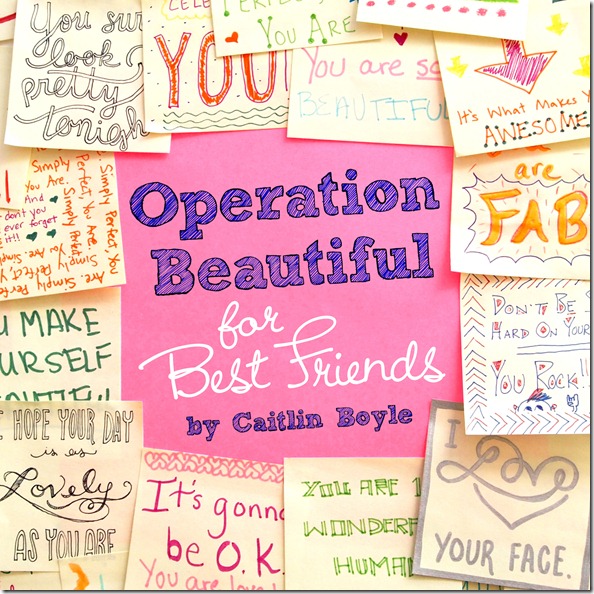 I'm so excited – I absolutely love it.  A little factoid about book publishing that I never knew before becoming an author:  the author has almost no control over the title or the cover for their first book.  They might have a little more say in their follow-ups book, but at the end of the day, it's up to the publisher!
Operation Beautiful: For Best Friends was the second book I wrote, but it will be my third book to be published.  Healthy Tipping Point, a healthy living guide that addresses mental health, healthy eating (co-wrote with a registered dietitian), and exercise, is coming out in June.  Between the books and BabyHTP, this summer is going to be BUSY!
Some posts about my career change:
Question of the Day:  If there was a book about your life, what you would title it?