Did you know that October is Adopt a Shelter Dog Month?  Animal shelters in America take in 10 million dogs a YEAR!  That's a lot of furry friends that need love. 
Both of our doggies were rescued, but James is from a real animal control shelter and Maggie is from an independent group.   In honor of Adopt a Shelter Dog Month, here are five fun facts about James.
Fact 1:  The Husband has to lay on top of him while I cut his nails.  He screams and bites while we do it.  The vet told us that we weren't allowed to bring to him in for nails anymore.  :(  That's how bad he is – he was banned from the vet.  (We've tried all the tricks to make it easier; nothing works!)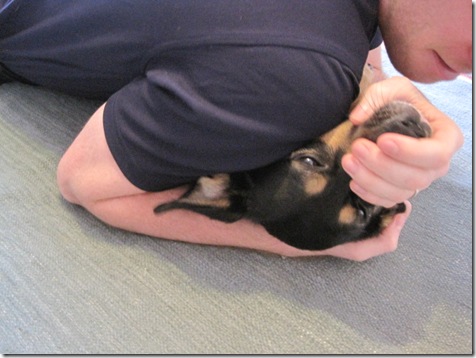 Fact 2:  He spends his ENTIRE day laying on a window shelf and staring at the parking lot.  Our friend Harry built it for him, and James loves that shelf more than life.  I frequently balance stuffed animals on him during the day and see how long he lets them stay there (sometimes hours).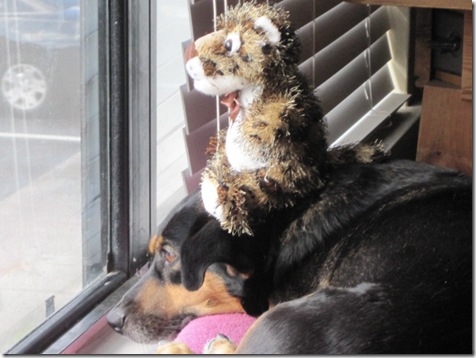 Fact 3:  James has a scar across his neck because his previous owners kept him outside and let his collar grow into his skin.  :(  He broke free and was picked up by Pittsburgh Animal Control, and then we found him at the shelter!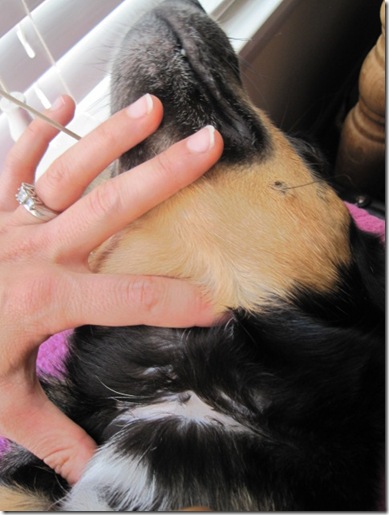 Fact 4: We think James is a German Shepherd/Dachshund mix.  We talk about getting the Doggie DNA test done all the time to confirm…  He's only 22 pounds.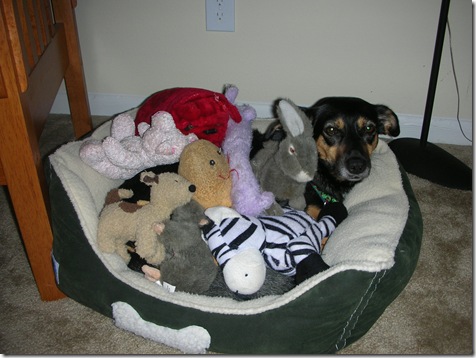 Fact 5: He is deeply in love with Maggie.  :)  The first time they met, it was like a slow-motion romance movie.  They ran to each other, made out, and the rest is doggie history.  When people say they are "brothers and sisters," the Husband and I are always reply, "NO!  They are husband and wife."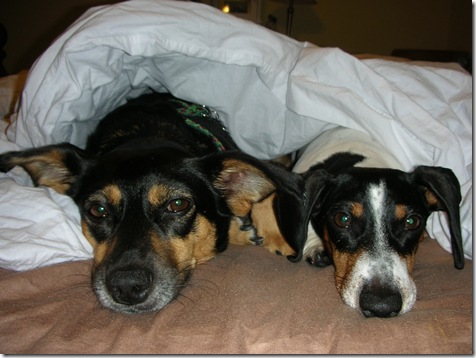 Have you ever adopted a shelter pet?