We had a fun day at Girls on the Run.  Some days we focus more on running, other days we play lots of games and 'sneak in' exercise.  Today was a game day that incorporated speedwork.  The girls were divided into 4 groups of 4, and each group leader held a baton – a stuffed animal (ratty but washed dog toys).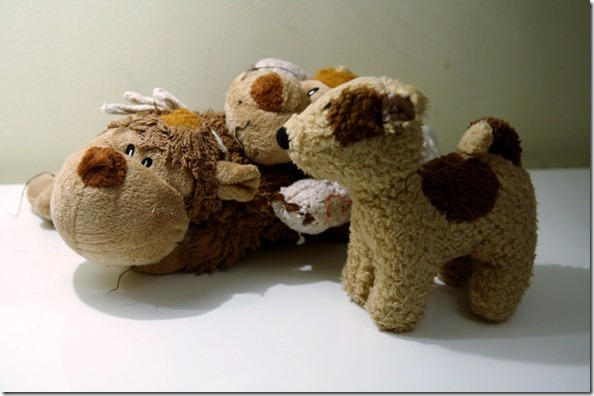 The first girl would run 1/4 of the way around the track and pass off the toy to her partner, who would sprint another 1/4 of the track and repeat the process.  Overall, the toy 'ran' about 2 miles, and the girls were exhausted from sprinting to one another – it was really fun!
We also played Octopus.  Instead of octopus and fish, we played holiday versions – with Santa chasing the Reindeer (cue to run: "Ho, ho, ho!") and Menorahs tagging Dreidels (cue to run: "Dreidel, dreidel, dredil, I made it out of clay.").  I cannot even DESCRIBE in words how much the girls love Octopus.  It's always a winner at GOTR.
Post-workout snack:
And for dinner… more takeout.  Yes, twice in a day.  I was too tired to do any cooking; plus, our oven is still shot.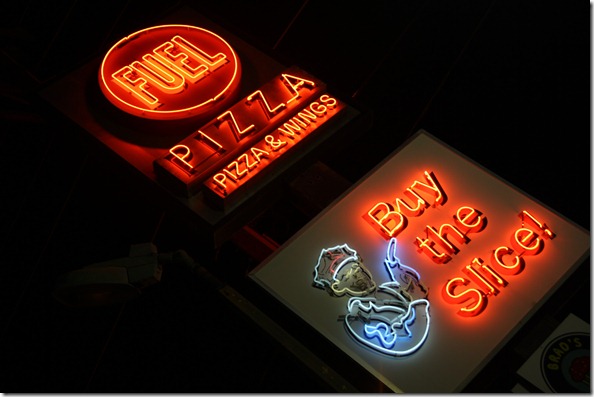 Gluten-free veggie pizza.  It was delicious.  Probably the best gluten-free pizza that I've tried from a chain in Charlotte.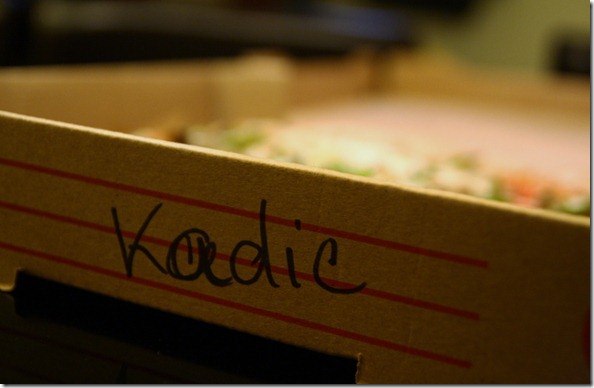 And last, but not least, small realization of the day: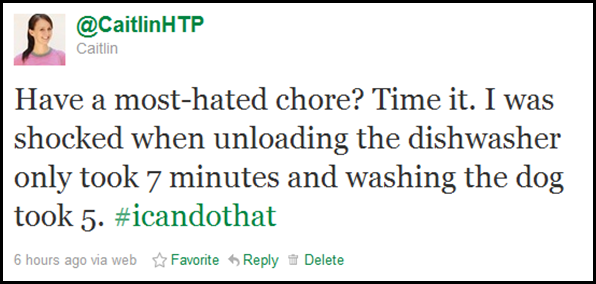 That, of course, does not count RELOADING the dishwasher or drying the dog. 
But still – timing my most-hated chores today made work a much more pleasant experience (and I'm always trying to find a way not to despise washing dirty pots).   Time is slow like molasses when I unload the dishwasher, but seriously… not that bad.   Just a small, silly realization that made my day so much brighter in a simple way.  And that, my friends, is something to smile about.