Hi, friends!  I had a busy-busy day between writing, coaching Girls on the Run, and playing secretary at the clinic.
Dinner, therefore, was a fast one: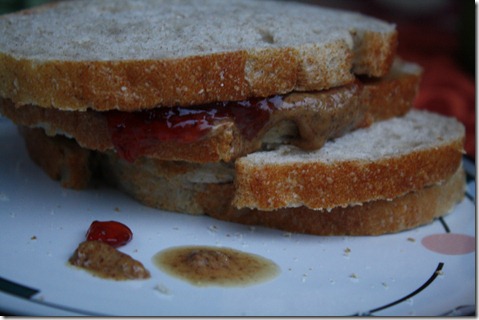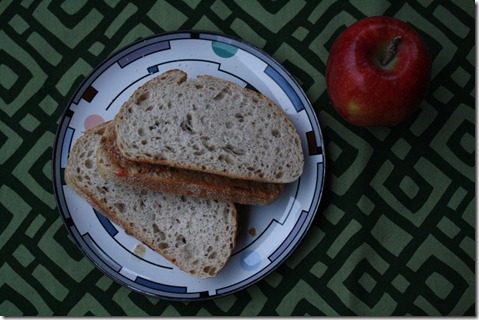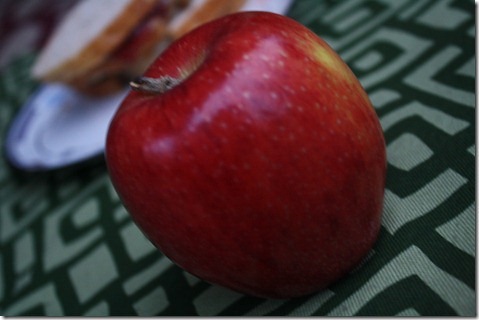 You cannot go wrong with the classic PB&J and an apple.  I did, however, actually eat two sandwiches because the bread was small, and I was hungry.  🙂
Post-Girls on the Run (and it was actually a good, sweaty workout for me today – we played games in the gym because it was raining), I had a Green Monster.
In the blender:
1 cup almond milk
1/2 banana
2 cups spinach
Veggie power!
Top Races of 2010
I've still got two more races left in 2010 – the Girls on the Run 5K and the Thunder Road 5K – but by in large, racing is over for the year.  It was an awesome year, all in all!  I've already ran 11 races in 2010 – here are my summary of my favorites!
Most Excruciating / Terrifying:  Wildman Olympic Triathlon – 3:06:07 (Runner-Up: There is no runner-up.  Nothing will ever trump that race.  Wait, actually, the Disney Marathon might come close due to the weather.)
Wildman ranks among my Top Five Favorite Races EVER purely because it was so excruciating slash terrifying.  Swimming 1.5 K in open water was something I never thought I could do, so finishing the race was a huge personal accomplishment that I will forever remember.  PLUS – that video rules.  Does anyone else tear up when the Husband begins to run next to me as I exit the water?  Just me?  Oh, okay.  🙂
Most Fun:  Iron Girl 15K – 1:24:39 (Runner-Up: Croom's 15 Mile Trail Race)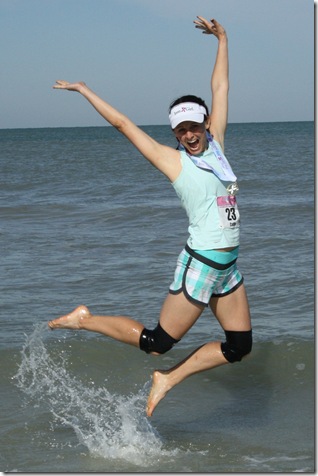 The Iron Girl 15K was so beautiful – seriously, check out those race recap pictures! – because it was right on the west coast of Florida.  It was gorgeous, perfect weather, and my first (and only) all-female race.  Rock it out, ladies!
Most Surprising: Spinx Run Fest Marathon – 4:22:38 (Runner-Up: Run for Your Cause 4.0 Miler)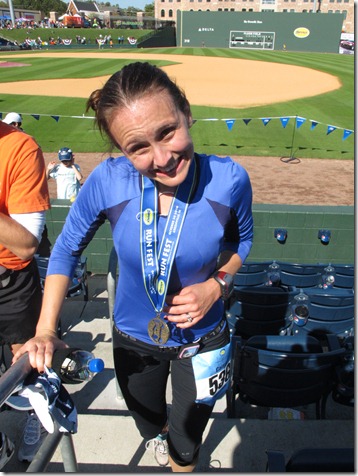 I blasted my marathon PR by 32 minutes and beat my goal by 13 minutes.  I couldn't believe that I actually did it! 
Most Disappointing: Freedom 5K – 24:56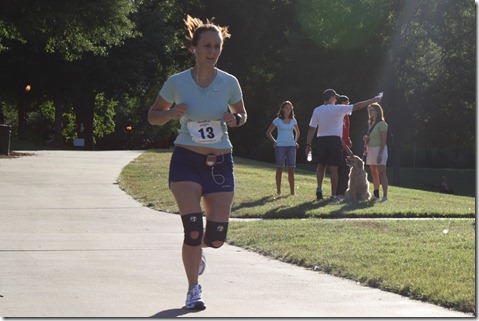 Horrible course organization cost me a personal record and taught me an important lesson:  always study the course map before!
Best for My Body:  Echelon Gran Fondo Century (100 miles) Bike Race – 9:30:00 (Runner-Up: Breakaway to Sugarloaf Metric Century)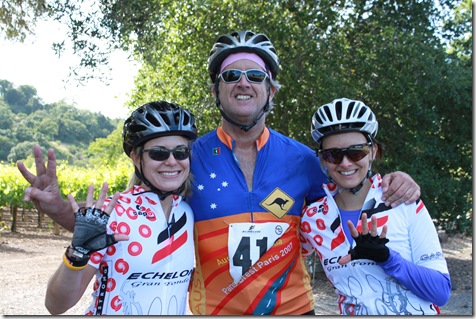 Running is awesome, but I have to say that training for a 100-mile bike ride shaped my bod in ways like never before.  Plus, I was hardly ever sore – I love low-impact sports!  I really cannot believe we actually finished this race – we were literally the LAST PEOPLE to cross the finish line. 
What races did you do in 2010?  What lessons did you learn from racing this year?