This morning, I decided to combine two of my favorite breakfasts.
#1: The always amazing Grilled Banana Sandwich: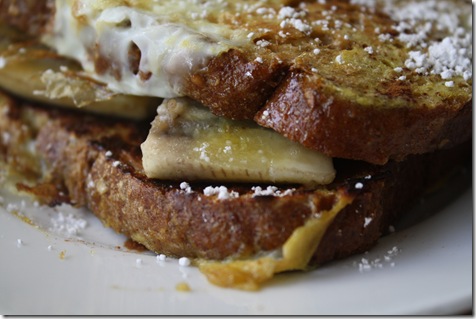 #2:  Lazy Girl's Cinnamon Bread French Toast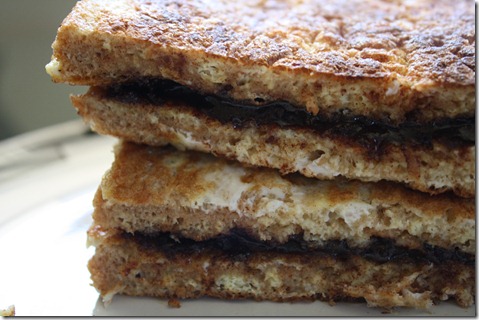 The result? Be still, my breakfast-lovin' heart.
No, really.  I am about had a heart attack over how good this breakfast tasted – and combining the two simple recipes was a breeze.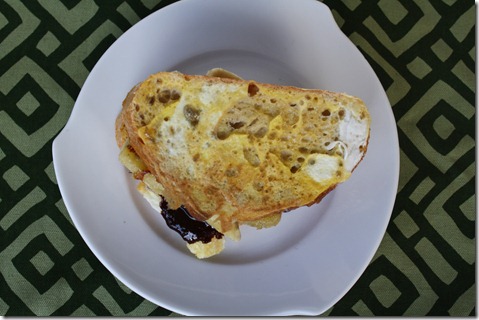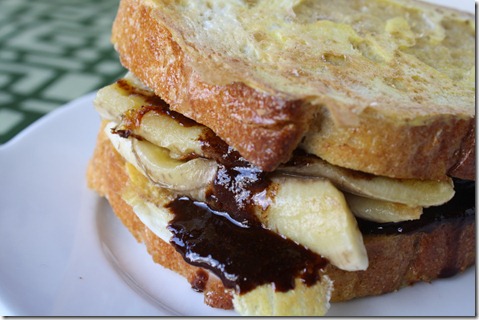 Sing it!
If you like bananas and haven't tried "grilling" them (just slice and place on a greased + non-stick very hot pan for a few minutes and flip once), you really must.  Grilling the bananas caramelizes them and brings out the most delicious flavors.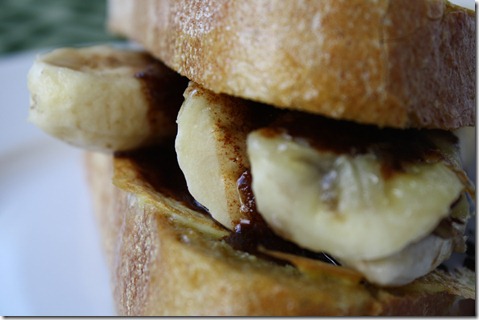 Now that I feel adequately sugar-highed, it's off to work I go.
I hope you have a glorious day!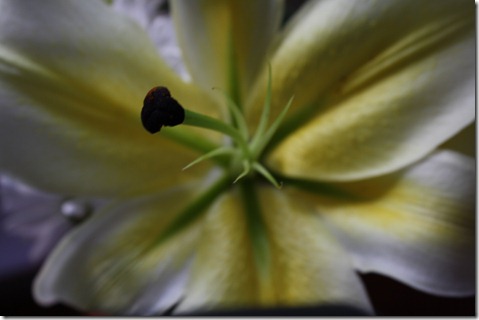 What recipes or ingredients have you combined with amazing results?  Peanut butter and Oreos will forever have a place in my heart!