… That you actually want to eat!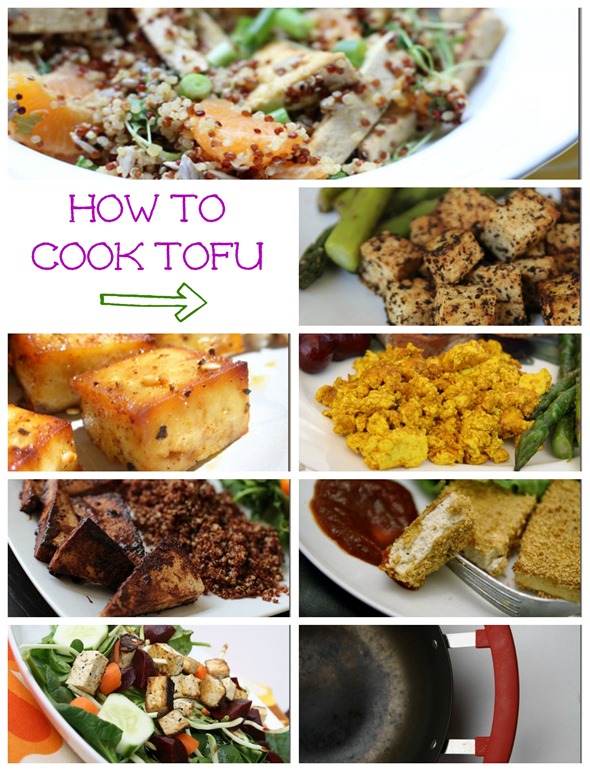 A reader asked me a week or so ago to do a post on cooking tofu.  Tofu is definitely one of my favorite foods, but it's also the type of dish that can go really, really wrong if you don't follow some basic principles.
There are two ways that I usually prepare tofu:
Fried on the stovetop in a wok
Baked in the oven
I prefer the second method (baking) but frying on the stovetop usually wins out because it's much faster.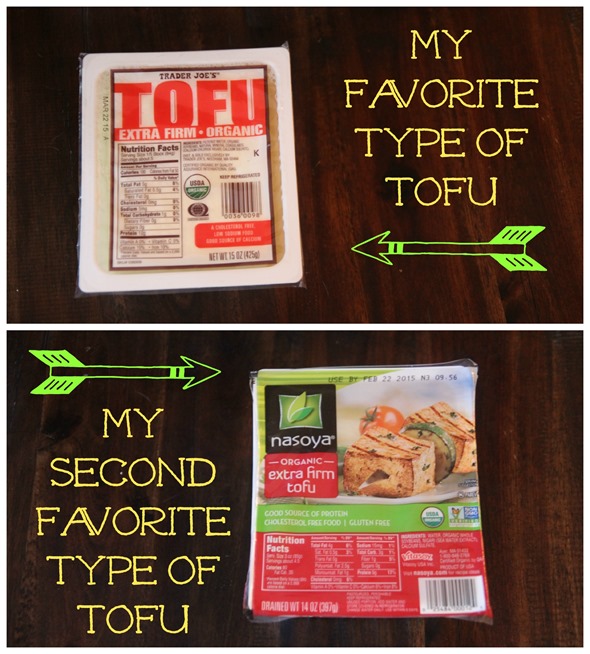 The first thing you must do when cooking tofu is buy the right type.  I REALLY like the Trader Joe's kind, but Nasoya runs a close runner's up.  No matter what brand you choose, go with Extra Firm.  It is (obviously) firmer and contains less water, which means you won't have squishy tofu (yuck).
The second thing to know about cooking tofu is that you'll probably want to press it before cooking it.  Pressing it removes even more water.  You can press it by wrapping the block in a few clean dish towels and putting it in between heavy plates for 10 – 15 minutes OR you can get a tofu press (like my friend Tammy got me – Thanks, Tammy!).  After pressing, you'll want to cut the tofu block into squares or triangles.
I've found that the Trader Joe's brand does NOT require pressing, which is why I love it so much.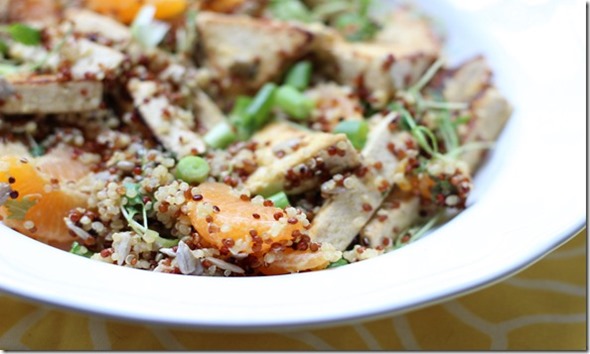 (Very Orange Tofu Quinoa) <—One of my favorite recipes
If you plan to cook on the stovetop, you'll want to follow my Cast Iron Tofu directions.  It's really simple.  The most important things to know are 1) spray non-stick spray on the wok first; and 2) the wok and butter/oil should be hot before you add the tofu (be careful!).  You can marinade the tofu beforehand OR you can add some flavors to the oil in the wok.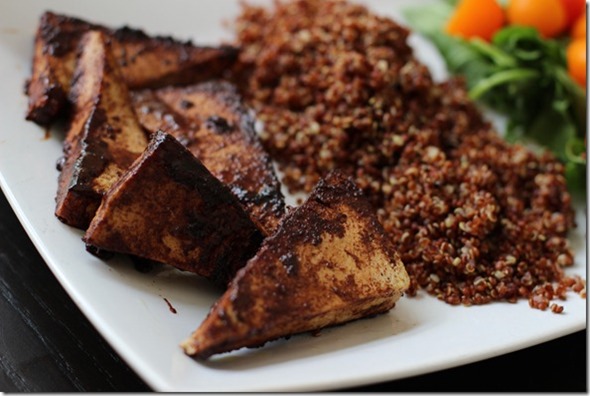 If you opt to bake your tofu, at the very minimum, you'll want to toss the pressed tofu pieces in some oil before putting it in the oven.  I usually use olive oil or melted coconut.  Add some salt, too.  But it tastes best if you add flavors.  You've got to try my Perfect Baked Tofu recipe.  It's one of the most popular recipes on my blog (I included it in my book for a reason!) and it's super simple.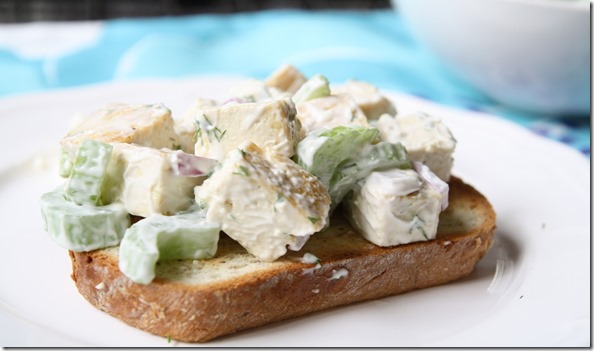 Other fun tofu recipes:
'Chicken' Salad Sandwiches (shown above)
Scrambled "Egg" Tofu (great vegan alternative to eggs)
Breaded Baked Tofu (awesome for toddlers)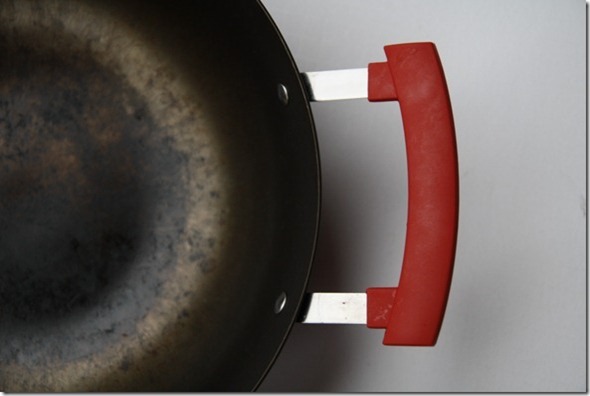 What's your favorite way to do tofu?