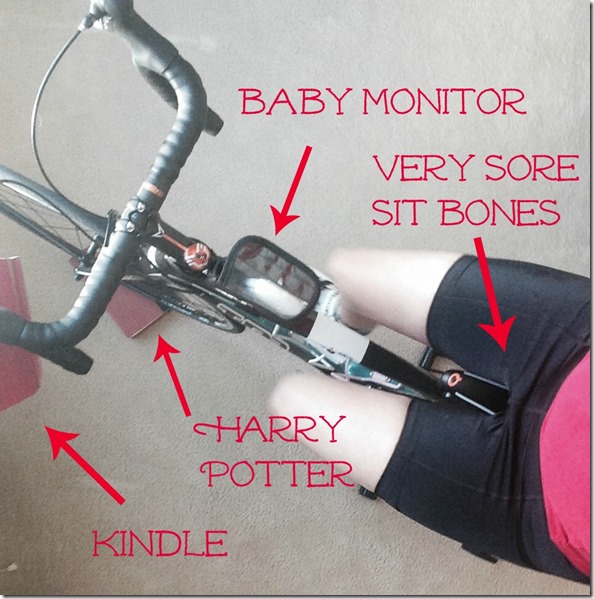 Last week, I broke out my indoor bike trainer so I could start riding the bike again!  Wahoo!  I haven't been on my bike in forever, so it felt really good – minus my sore butt – to clock not one, not two, but THREE indoor rides.  (I don't have a real block to prop up my front wheel so I always just use a hardback, hence the Harry Potter in the picture above.)
I also registered for this year's big race over the weekend.  I'm doing an Olympic triathlon in Asheville in August with my friend Brandi (SO fun to have a friend to train with and travel to races with!).  It's called Lake Logan and it's a 1500 meter swim, 24 mile bike, and 10K run.  I did the race back in 2011 and had a blast.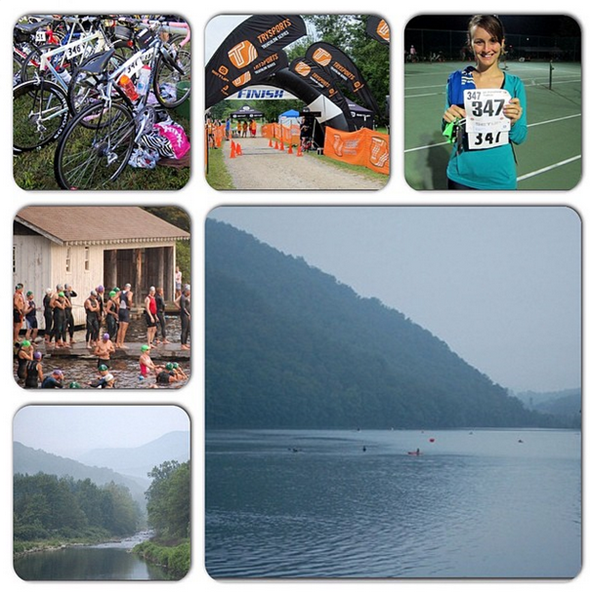 Obvioooously, my goal for this race is to beat my 2011 time.  I need to work on my bike more than anything.  Biking is ALWAYS my weakest sport.  Good thing I have LOTS of time to prepare!
Monday:  Rest
Tuesday: Rest
Wednesday: 1 mile walk + 1 mile walk with Henry in the backpack and Claire in the stroller
Thursday: 35 minute indoor bike
Friday: 3 mile run
Saturday: 30 minute indoor bike
Sunday: 3 mile run + 20 minute bike (not back-to-back, unfortunately)
Switching gears (see what I did there?) to reading – so many of you recommended that I get on Goodreads.com that I signed up!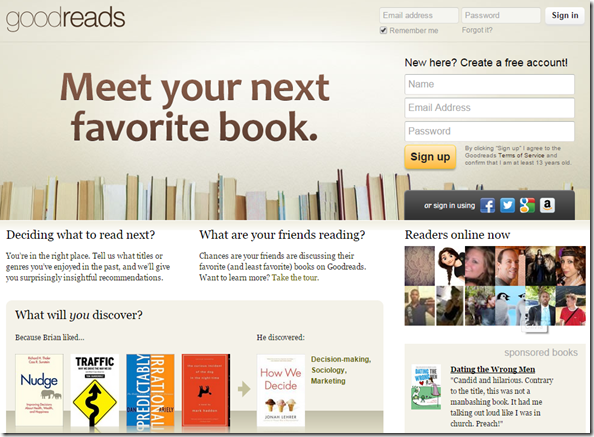 If you're on Goodreads, let's be friends!  Here's my profile link.  I'm loving how easy it is to rate and review books in the Goodreads dashboard, and it's great that the program automatically makes recommendations for you.  So far, I've been choosing my Book a Week books based on comments on the blog, but maybe I'll make a few selections based on what Goodreads thinks I should read.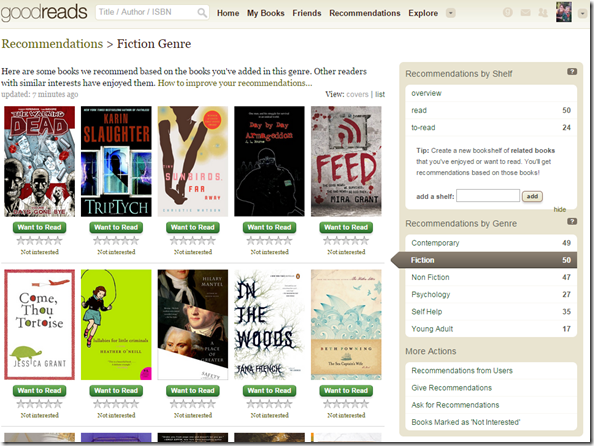 Speaking of Book a Week…
This week, I read Into Thin Air: A Personal Account of the Mt. Everest Disaster by Jon Krakauer.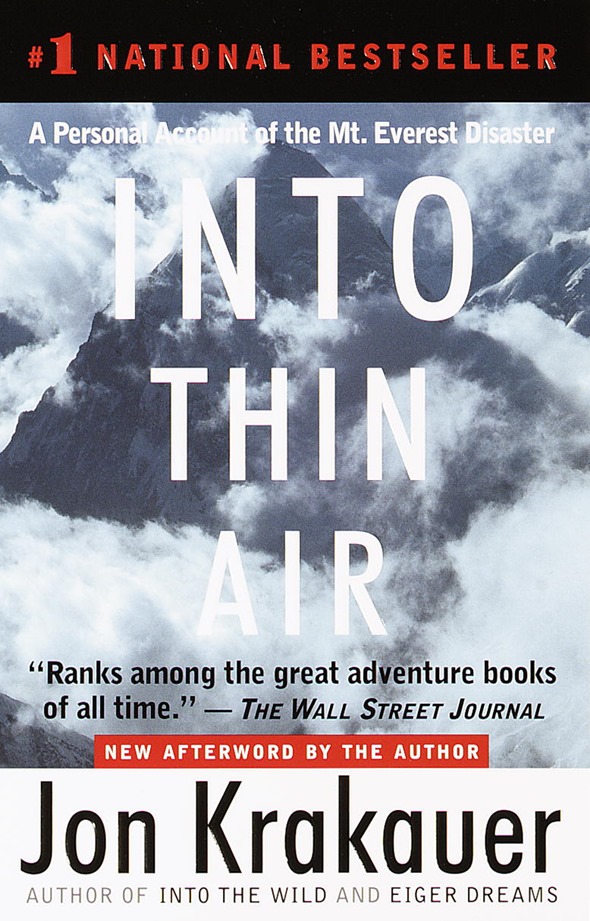 First of all, before I do my review, I've realized through this project that I lean heavily towards reading non-fiction books (no surprise, really, I majored in Creative Non-Fiction).  I haven't read a single fiction book so far this year!  Next week – I definitely need a fiction book (any recommendations?).
Second of all – this book was really, really good!  It's a first-hand account of the 1996 Mt. Everest disaster, where 8 people died trying to summit the world's tallest mountain.  The author, Krakauer, was summiting the mountain on assignment with Outside magazine and wrote this book about half a year after the disaster.  As a result, it's raw – Jon's grief (and survivor's guilt) is palatable throughout the book.  But the most interesting part about this book is how human ego and error played a serious role into the disaster.  Many small things (and a big blizzard) tipped the scales out of favor for so many of the climbers.
The topic was engrossing.  I found myself putting it down constantly to pick up my phone and do more research on topics like the Eight Thousanders club, the Death Zone, and the outrageous percentage of climbers on these 26,000 feet + mountains who die attempting to summit. 
Why do I rank it 4 stars instead of 5?  I think Jon is an incredible reporter who really injected human emotion into the story BUT he struggled a bit with scene-setting.  Like I said, I kept picking up my phone, and half the time I was watching YouTube videos of Everest summits because I could not picture what was happening in the book.  He got better at this towards the end (when emotions really started to run high for Jon), but it would've been better to have this element throughout.  Definitely watch a few video clips on YouTube if you read the book – it gives you an awesome perspective on what the climbers saw!
My Review:  4 out of 5 stars.  A great adventure book that really makes you think about the human ego.