Some people say the second trimester starts at Week 12, others at Week 13, and still more at Week 14.  I'm going with the middle number – Week 13 – and am so happy to be here!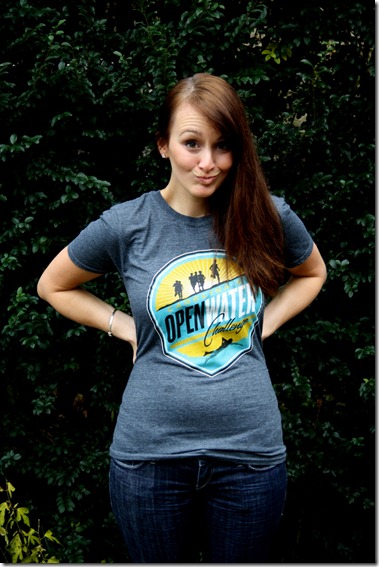 So happy, in fact, that the occasion called for a duck face.
Let's compare a very early picture – 4 weeks, 5 days – to today's. 
Maybe a teeny tiny difference over the last two months or so?  Not significant, of course, but I expected that.  After all, I've only gained five pounds in total, and BabyHTP is only the size of peach.  In another month or so, I'm really hopin' to have a legit bump.  I'm looking forward to it… but my mini bump is fun for now!
Here's what BabyHTP is up to this week, besides making me very happy: "Fingerprints have formed on your baby's tiny fingertips, her veins and organs are clearly visible through her still-thin skin, and her body is starting to catch up with her head — which makes up just a third of her body size now. If you're having a girl, she now has more than 2 million eggs in her ovaries. Your baby is almost 3 inches long and weighs nearly an ounce." (Source) 
I'm feeling pretty good, physically and emotionally, this week.  I'm not as exhausted (relatively) as I was three or four weeks ago.  Absolutely no morning sickness – by some miracle, I never puked throughout the entire first trimester.  I also don't feel like crying or screaming at the drop of a hat.  And last, but not least, baby bloat has gone away – I can wear my favorite jeans again without a maternity band!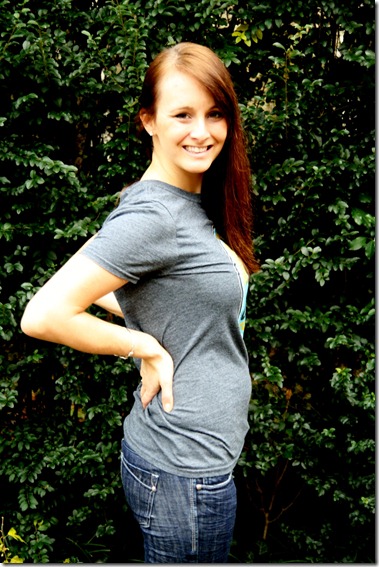 What's been on our mind this week?  Well, the Husband and I have decided to kick James out of the bed.  I've written before that I love sleeping with the dogs, but in the last few months, James has become a terrible sleeper.  Maggie never moves – she's like a snoring sack of potatoes – but he gets in and out of bed constantly.  He's been waking us up an average of 2 – 3 times a night; it's just not working anymore.  When the baby comes, we can't be woken up every hour by both of them.  So it's time for a change.
Remember when I mentioned that we've been watching lots of Supernanny lately?  The Hus and I have very little childcare experience (like zero), so Supernanny is teaching us the basics of discipline and positive reinforcement.  It sounds cheesy, but I can't believe I've learned so much for a reality show!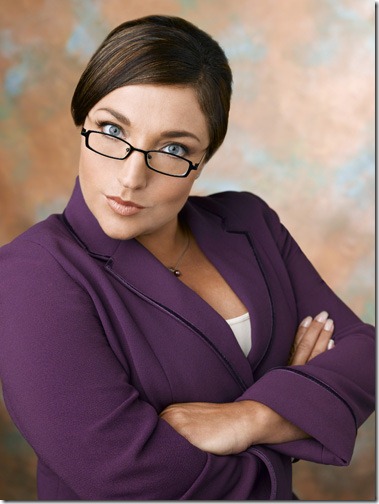 One of the Supernanny's techniques for getting young children to sleep in their own beds is the Sleep Separation Technique.  Basically, you put the kid in their own bed, tell them to stay there, turn off the light, and then sit on the floor of the bed, facing the door.  When they get out, you wordlessly put them back in.  Over and over again.  Supernanny has taught me that the most important thing for a child is consistency.  You can't tell them not to do something and then give in after 5 minutes… all they will learn is that it takes 5 minutes to break you down. 
OK – so what does Supernanny have to do with James sleeping in our bed?  I know you can't apply children psychology to dogs, but the Sleep Separate Technique showed me that we had to decide where we want James to sleep and then never, ever give in again.  After much discussion, we decided to let him sleep in the guest bedroom in the guest bed, as he'll inevitably bark out the front window in the living room.  Last night, the Husband tucked James in the guest bed, stayed next to him until he fell asleep, and then quietly snuck out.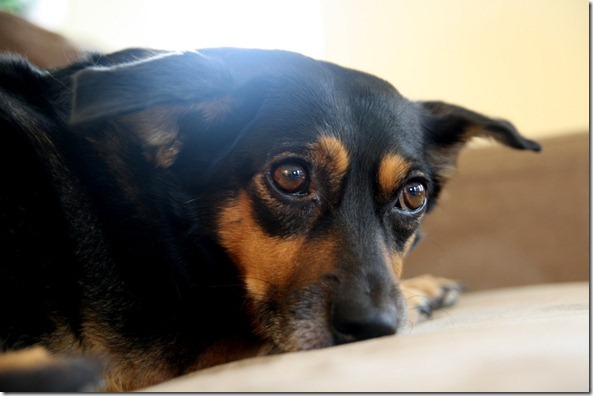 James didn't wake up and realize what had happened until 4:30 AM.   And we just laid in our bed, listening to him softly cry.  The Husband wanted to go get him at one point (I think he was concerned James would start to bark and annoy our neighbor), but since he was crying so softly that I knew she wouldn't hear, I said, "NO! Didn't the Supernanny teach you anything?!  If we give in now, it will take a week to break him of this habit, but if we hold out now, it might only take two nights!"  James softly cried for an hour and a half (and Maggie freaked out in our bed because she was upset by the separation, too)… Ugh.  It was rough.  We held firm!
The lesson of Week 13 – we can actually apply discipline to the dogs, and hopefully, we'll be able to do it with our kid, too.  Honestly, the technique was not easy, especially when we're used to being pushovers!  But James is extremely independent, and I know he'll be okay with it in a night or two – I actually think he will enjoy having a bed to himself when he gets used to it (he gets in and out of our bed because he's hot or uncomfortable).  Anyway, the experience gives me parental confidence and hope. 
Here's the rest of Week 13, neatly summarized in bullet form:
Total Weight Gained:  5 pounds overall

Workouts:  Stuck to my goal to exercise three times a week and ran about 9 miles.  Wahoo!

Current Cravings:  Grilled cheese with sharp cheddar (indulging the craving).  A huge glass of red wine (not indulging).

Current Aversions: None.

Baby Items Bought:  Two maternity sweaters from Target (no need to wear now, but stocking up), as well as two baby onesies.  One has the English flag on the front, and the other one says, "British and good lookin' – Oh, where will it end?" 

Sex Prediction:  I continue to call the baby a "he" but I'm beginning to realized that's just because I don't want to call BabyHTP an "it." This week, I feel like he could be a she.  Honestly, I have no clue. It's fun to guess, though!

Deep Thought:  If the baby is a girl, 1/2 of my future granddaughter or grandson is currently inside my womb (because the baby's eggs are developed).  Weird.

Biggest Irritation:  When people tell me, "Oh, you're pregnant?  Enjoy sex/sleeping/money/travel/writing now because you'll never have time to do it again."  I just smile politely and visualize socking them in the gut.  Do. Not. Say. This. To. A. Pregnant. Woman.  Ever.  Even if it's a little true.
Catching up?