Today probably ranked in the Top 10 Days of My Life list.  It was that good.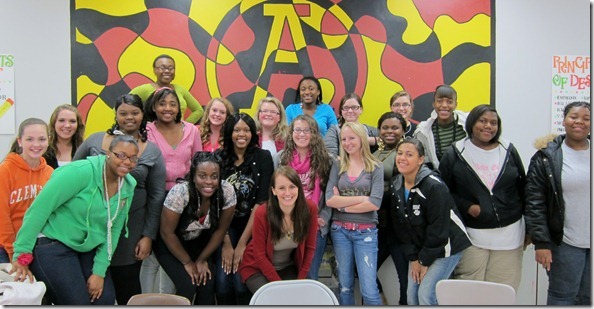 Last year, a woman named Leslie decided to get in shape and run a half marathon.  She was browsing blogs when she stumbled across HTP and, subsequently, Operation Beautiful.  A guidance counselor at a South Carolina high school, Leslie knew right away that her students would love site's concept.  Leslie teamed up with the school's art teacher, recruited 12 students, and started an Operation Beautiful club, The Beauty Queens.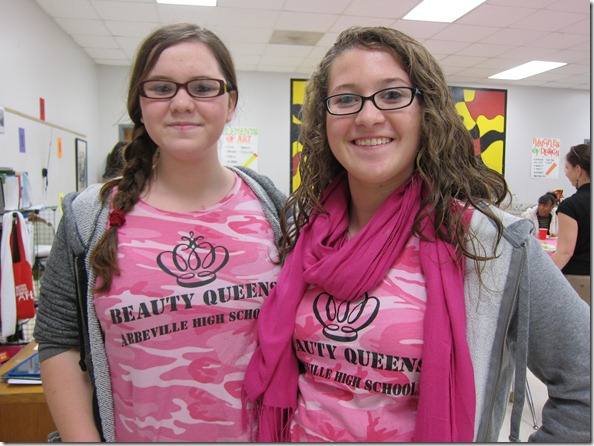 When Leslie emailed me to tell me what the girls were doing, I knew I had to come to Abbeville High School and meet the club members – now over 30 strong.  The girls meet once a week and either discuss a section of the Operation Beautiful book and how it relates to their own lives or do a community service project.  They've even had a float in a local parade!  And on the first day of school this year, they put notes in every freshman girl's locker so the new girls wouldn't be as nervous!  How sweet is that?
You see, I don't feel like Operation Beautiful is 'mine' – I'm just the person who runs the site and wrote the book.  The site would be nothing… absolutely nothing… without the women and girls (and guys!) who post notes and email them to me every single day.  Operation Beautiful is 100% driven by the people who believe in random acts of kindness.  So to meet 30 incredibly smart, caring, and positive high school girls who took the site's simple concept and made it something big – something entirely their own – was absolutely AWESOME.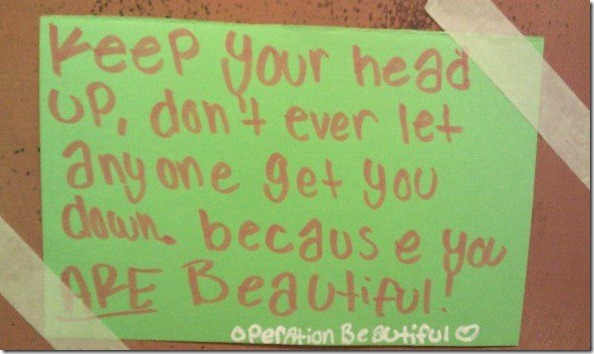 I gave a presentation to 125 of the school's 500 students, and then The Beauty Queens threw a party.  I think some of them read this blog, too, because there was vegan cupcakes and Mmmm Sauce in the spread! Hah. I love it.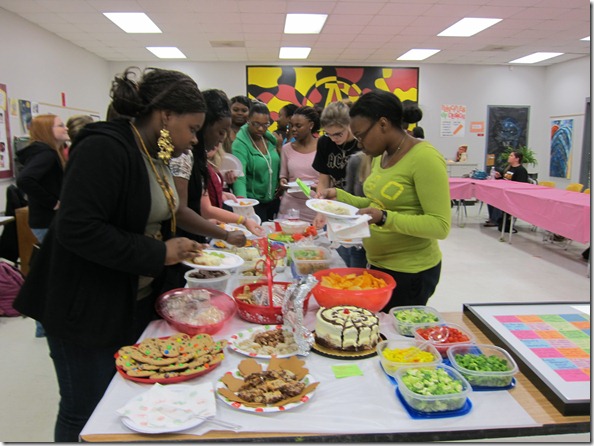 It was just a really… surreal… and totally awesome experience.  I HATED so much of my high school experience – I wish I had gone to the same high school as The Beauty Queens!  I could tell the club crossed clique lines and included girls from different grades/interests. And that made me super happy.
A great day, indeed, that was totally worth six hours of driving time.
Car food included a PB sandwich and a banana: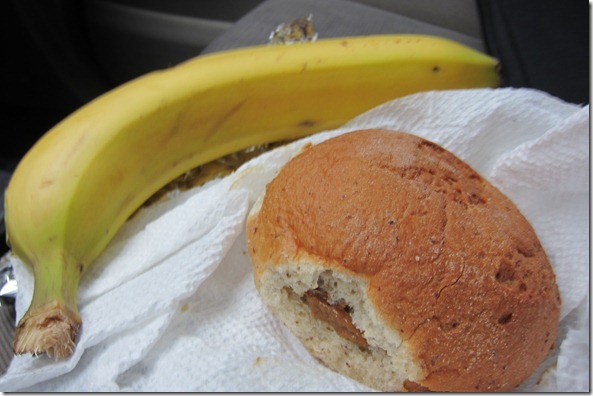 Plus lots of goodies and chips at the party.
A Starbucks chocolate-banana smoothie.  So delicious.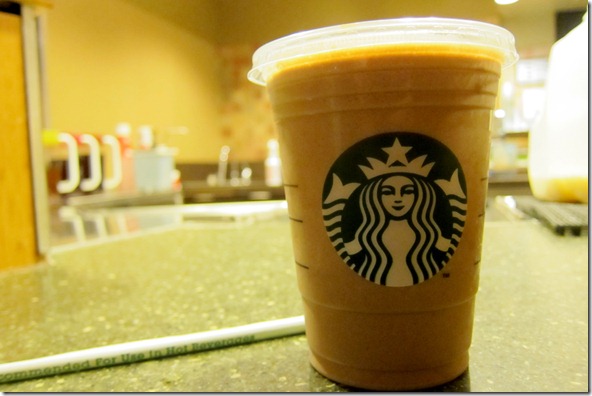 And for dinner, gluten-free mac and cheese with asparagus, plus steamed greens and cucumbers.  Trying to squeeze in some veggies for BabyHTP!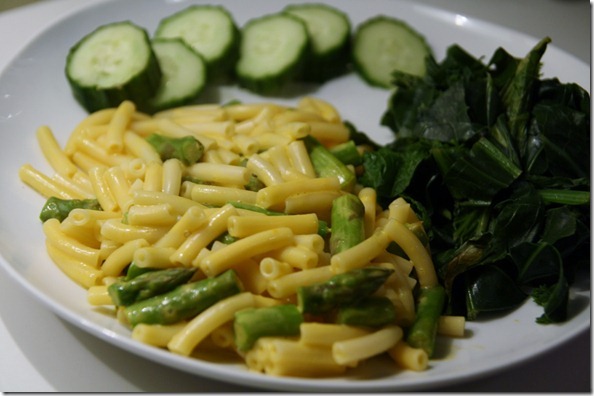 Have you tried the gluten-free mac and cheese from Trader Joe's?  It is REALLY tasty.  But truly – isn't everything from TJ's the best?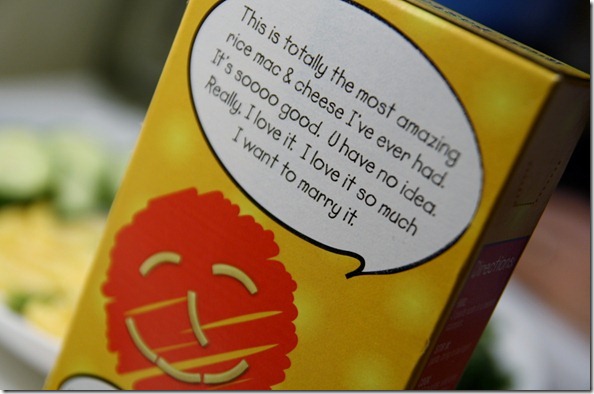 And now I am going to face-plant in bed.  Yawn!