I seem to be in a bit of an afternoon/evening food rut.  It's been oatmeal, Greek yogurt, and fruit for my snack: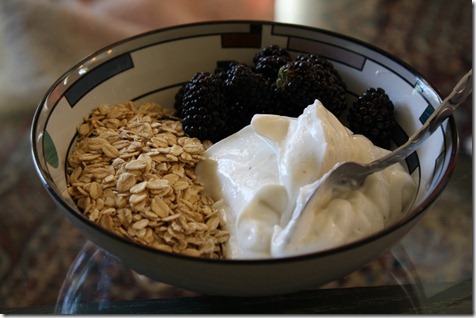 And a frozen pizza for dinner.  We bought four or five frozen pizzas last week and have been slowly working through them.  We split a Trader Joe's Roasted Vegetable Pizza in half.  It's such a quick and easy dinner!
Oh, did I mention I smeared Holy Deliciousness Hummus all over my side prior to baking?  It was… delicious.  Obviously.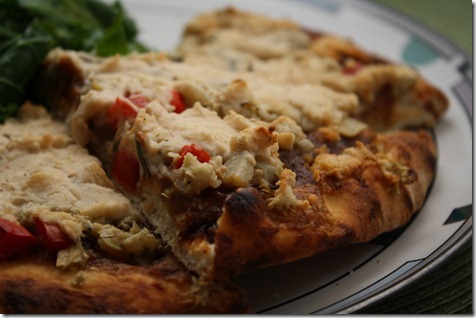 But now that our frozen pizza stash is nearly finished, I plan to prep some make ahead meals – you know, like casseroles that I can freeze and reheat for dinners throughout the very busy work week.  Don't get me wrong – TJ's pizza is good… but so is variety!
Here are a few of my favorite make-ahead recipes.  Know any others that I should try?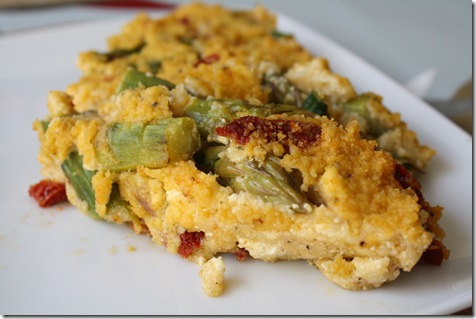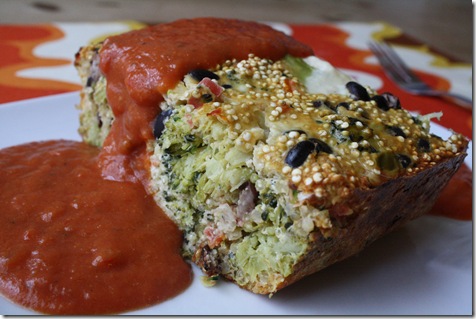 And… of course… 1/2 and 1/2 Pizza Dough.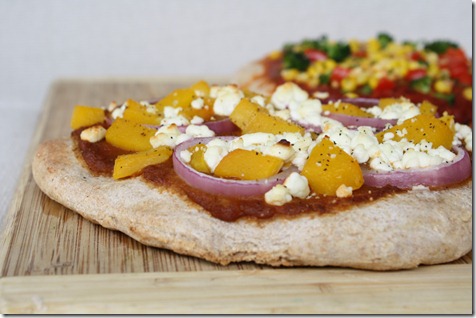 Because we really can't get enough pizza!