Drop everything and make this amazing hummus right now.  Wait – actually, you must read the recipe first!  I promise you will love it.  You're got to love anything named Holy Deliciousness Hummus, right?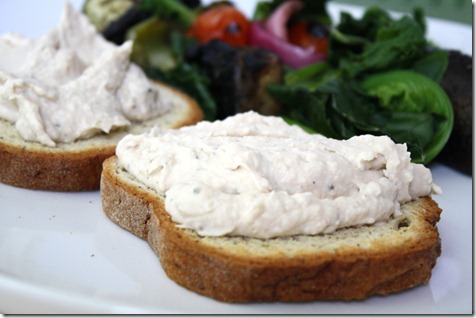 Holy Deliciousness Hummus
Ingredients (makes 1.5 cups):
1 cup of white kidney beans, drained and rinsed
1/4 cup goat cheese
1 tablespoon tahini (sesame seed butter)
1 tablespoon fresh rosemary
1 tablespoon olive olive
1 clove fresh garlic (or 1/4 tablespoon minced garlic)
Two heavy pinches of salt
One heavy pinch of pepper
Directions:
Combine all ingredients in a food processor until creamy.
Serve and enjoy!  (So easy!)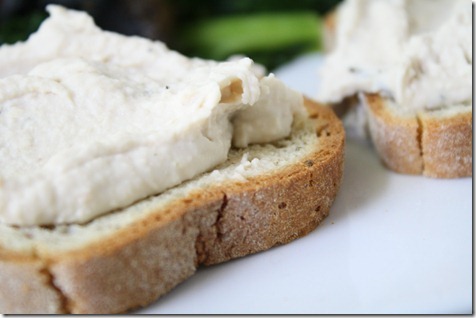 What makes this hummus so amazing? Why, the goat cheese, of course!  The result was a very lightly whipped hummus.  I couldn't stop dipping my finger into the container.  I predict it will all be gone in less than 24 hours.
I served the hummus on toast with leftover veggies.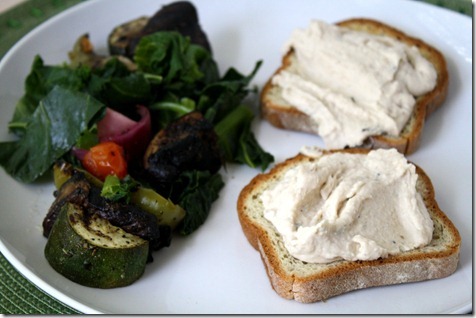 Charlotte Giveaway
This giveaway is for local readers (or readers willing to travel, I suppose!).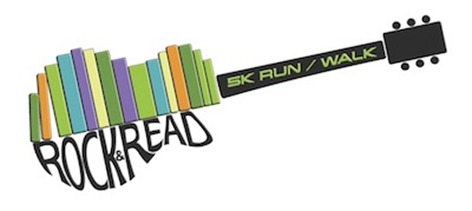 I'm giving away one free race entry to the Rock & Read 5K.  The race benefits the Charlotte Mecklenburg Library system and will include a post-race party.  It's on September 10, 2011 at 8:00 AM.  The second mile of the course is dedicated to Operation Beautiful – pretty neat, huh?
If you're in Charlotte or the surrounding area, simply comment on this post and let me know that you'd love to do the Rock & Read 5K!  I'll be a random winner tomorrow morning.