Let's get this challenge started!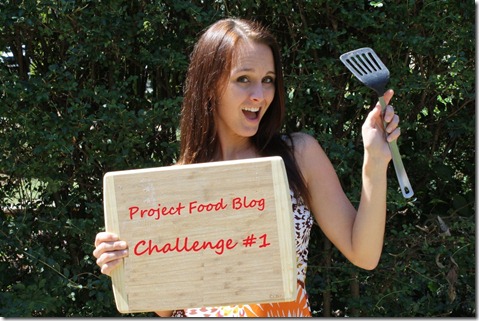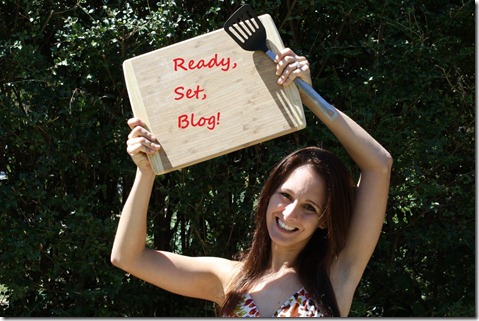 Project Food Blog is Foodbuzz's newest foodie challenge that will last until December 13th!  It's kind of like Iron Chef meets Project Runway… a reality show for the bloggers!  Over the course of ten challenges, the Foodbuzz publishing network + YOUR VOTES will whittle down the entries to one Foodbuzz Food Blog Star.
Challenge #1 is simple:  introduce yourself to all your readers + all the fans of the Foodbuzz network and sum up why you believe you've got what it takes to be the winner.
I like to think of myself as a food blogger for the masses.  I have no legit culinary training.  I don't own an expensive blender or fancy pots.  When I want to boil eggs, I have to Google instructions.  I've burnt more homemade crotons than I care to admit.  BUT – I have FUN with cooking, and I love to experiment with new ingredients, tastes, and textures! 
I am an Everywoman Foodie Chef.  Basically – if I can do it, so can you!
When I was 10, I told my mom I wanted to become a vegetarian (it took a few tries before I stuck with it for good).  She was concerned that I would just end up eating Oreos and pizza, so she bought me my favorite first cookbook, which I still own: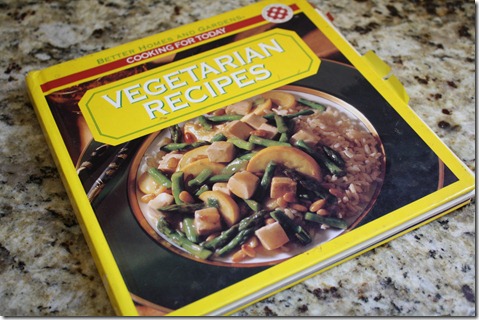 In the back is my first official recipe: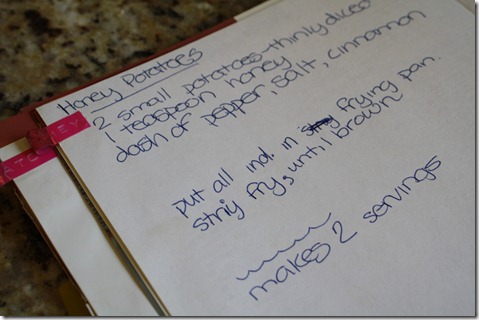 I guess that recipe for Honey Potatoes pretty much sums up my cooking philosophy.  Take simple ingredients and simple cooking methods and – TADA! – you can create amazing, healthy, and delicious meals.
You will NEVER see ingredient lists a mile long on my recipe page.  I hate it when you buy a cookbook and end up never using it because all the recipes require 20 different ingredients that you don't already own.  I'm all for branching out – but cooking shouldn't be rocket science.  Real, homemade food can be simple and delicious! 
To me, the most basic ingredient in every recipe is imagination.  I love flipping through cooking magazines, reading other blogs, and re-imagining my favorite childhood meals to create exciting, fresh dishes.   You've got to eat three (or five!) times a day – why not making it exciting?
What you get when you combine IMAGINATION and SIMPLE INGREDIENTS?
Fun, accessible dishes that everyone can make and enjoy!
Like… Pancake Truffles!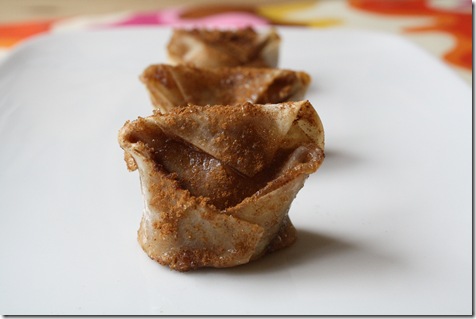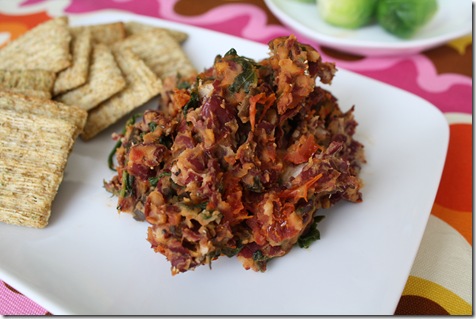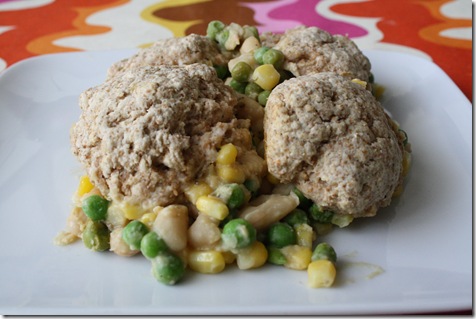 I'll conclude Challenge #1 by saying this: Really good food should be really FUN to make… and eat!  I want to be your next Food Blog Star to spread the word:  Healthy doesn't mean boring – and it doesn't necessarily mean complicated.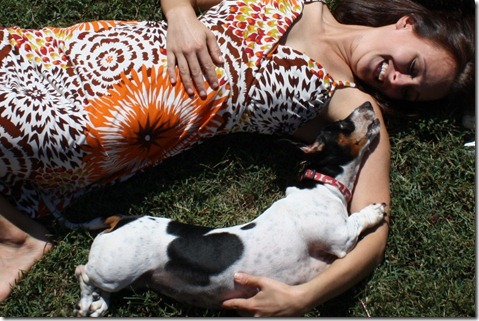 Voting starts next week!  I can't wait to read all the other great entries on the Project Food Blog website.
If you had a health or food-related reality show, what would be the name?  Mine would be called  KISS the Cook:  Keep It Simple, Silly!, and it would be all about healthy cooking! :)  Obviously, Maggie would be my sous chef.