It feels for real now – the kitchen is being packed!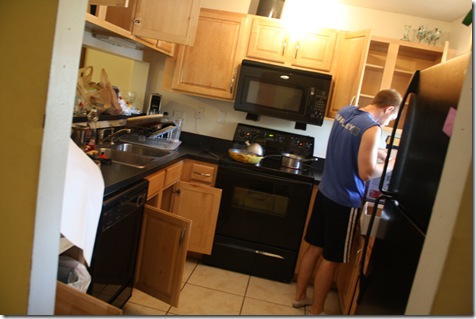 I ended up making us the same dinner I had on Wednesday for lunch.  Our fridge and pantry are definitely looking bare!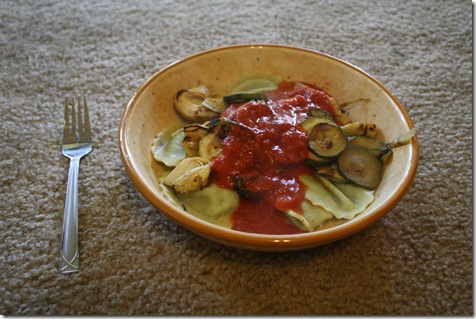 Lunch was ravioli, zucchini, and artichoke pasta.  To see how you can cook canned artichokes without them tasting all oily, check out this post.
This is a really great combo!  The Husband remarked that it was "gourmet."  But he's pretty easy to please.
Goodbye, Orlando Races
Last night at dinner, we were discussing what we'd miss the most about Orlando (besides the people, of course).  When it was my turn, it was easy – I WILL MISS RACING SEASON so much.  I did a whooping 25 races while living in Orlando (well, some were in the surrounding cities), and Orlando truly has the best road and trail races.  It's so well organized and fun.
In honor of Orlando's epic races, here are a list of my favorites in the city or surrounding areas (and the recaps):
IronGirl 15K – April 10, 2010:  I loved this race (in Clearwater) because it was my first women's race and the course was challenging but beautiful.  Plus, I kind of surprised myself by doing really well!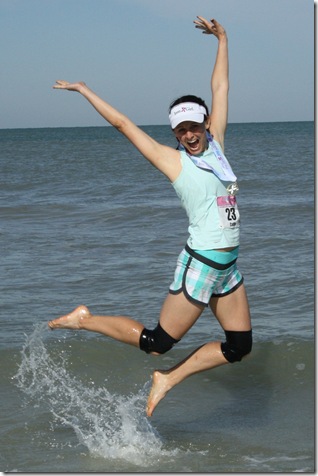 Crooms Fools Run 15.4 Mile Trail Race – April 3, 2010:  Crooms is definitely my all-time favorite trail race (I also ran it in 2009) because it literally takes place in the middle of nowhere.  Plus – some people do an epic 50-mile course!  Insane, right?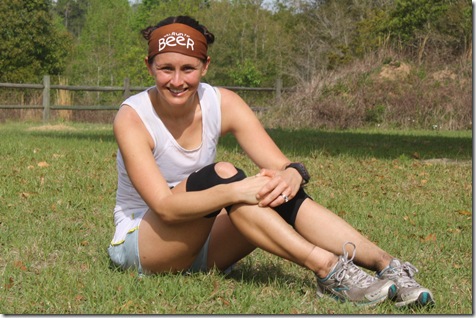 Wildman Olympic Triathlon – March 14, 2010:  Located in beautiful Moss Park, this triathlon wasn't my favorite race, but it was definitely the most memorable.  Check out the recap to see why!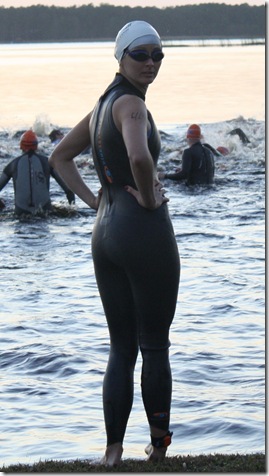 Disney Marathon – January 10, 2010:  Can't forget about my first (and only) marathon in the most magical place on Earth!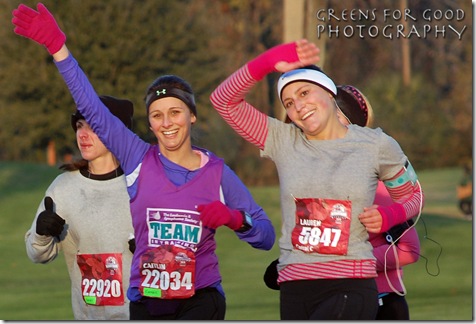 Gasparilla – 5K, 15K, and Half in 1 Weekend Part 1, Part 2:  This race was actually in Tampa, but it was very memorable because I did not one, but THREE races in one weekend.  It was really exciting!
Marine Corps 1/2 Marathon – October 2008:  You never forget your first time!
Miracle Miles 15K – September 2008:  My first "long distance" race was Miracle Miles, which I ran in 2007, 2008, and 2009.  2009 was a disaster, but 2008 was a really good year!  Plus, it was one of my first big races in the city.  
Do you tend to re-run the same races over and over?  As you can see from my full list of race recaps,  I've actually done three races more than twice (sometimes, three times!).  I love repeating my favorite courses.  It's like saying hello to an old friend!