Morning!  I woke up early so I could go on one last run in Orlando – for now!  (I'm sure I'll come back and run races.)  I was feeling pretty nostalgic as I ran my 3.0-mile loop.   I wonder how many times I ran it over the last three years?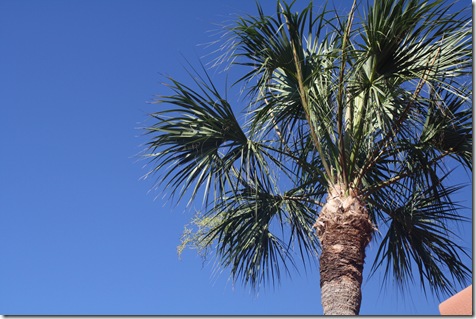 Unfortunately, it wasn't my BEST run on that particular loop.  My legs felt like molasses and I struggled to maintain a 10:00-minute pace, averaging about 10:20 over the course of the run.  My head was totally in the game, but my legs were just NOT cooperating.
Mid-way through I realized the problem:  I was running without coffee!  Normally, I had a small snack + a cup of coffee before a morning run, but I didn't want to wake up the Hus (we slept in the living room last night) by making a racket in the kitchen.  I was still full from dinner last night, so I sneaked out of the house not more than 20 minutes after my alarm went off.
MAN – I could FEEL the lack of coffee BIG TIME.  There's a lot of research that suggests small amounts of caffeine (like one cup of coffee) can help your athletic performance, and I definitely believe it to be true!
Still, it was a great run:
Distance: 3.0 miles
Duration: 30:54
Came home and made a COLD breakfast for a HOT DAY!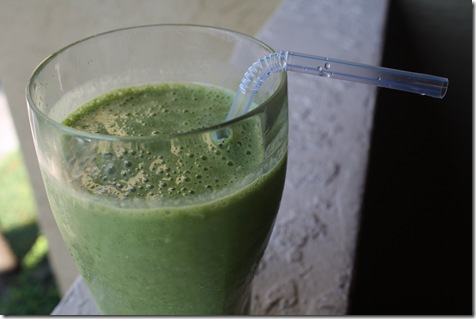 Doesn't look like much, but this smoothie packs quite a punch:
1 cup rice milk
2 cups raw spinach
1 banana
1.5 tablespoons Vega Shake and Go
1/2 cup raw oatmeal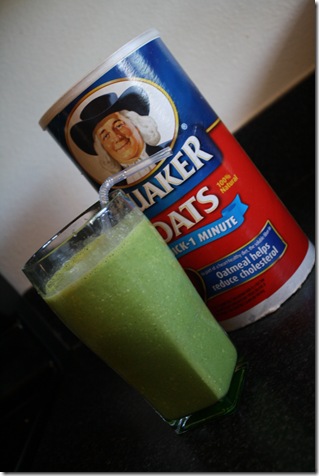 You can put any "type" of oatmeal into smoothies, but I prefer the Quaker Old Fashioned Oats (that instant oats container is just what I use to easily serve the bulk oatmeal I buy from Costco).  Quaker is one of the Silver Sponsors for the Healthy Living Summit in August and will host an awesome OATMEAL breakfast bar!  But I don't think smoothies are on the menu.  🙂
Off to make some iced coffee and get this show on the road.  Today is PACKING DAY.
Do you need coffee before an AM workout or does it cause *ahem* digestive issues?