Seriously… how do I accumulate so much STUFF?  I end up de-cluttering about twice a year or so, and it's still not enough to keep the pile of crap entirely at bay (especially now that we have a kid).  I use three techniques to keep clutter to a minimum… at least for a few months! 
First of all:  The 50 Thing Toss.  I love this method of throwing stuff out (or donating it, of course) because it gives me a concrete goal.  I pick a number – 50 to 100 – and search the house for items to clear out, including dead pens, old shirts, or broken electronics.  My second trick is Ray and Jen's The Ol Switcheroo, which involves turning your clothes hangers around backwards at the start of each season, and once you wear and wash an item, you put the hanger back on the rack the right way.  After a few months, you'll be able to look at your closet and tell right away what you didn't wear and should probably donate.  And my third tip is to just say NO to freebies.  It's so easy to bring home extra koozies or shirts or pens from events – don't even take them in the first place.  They'll just end up creating clutter.  Easy said than done, of course!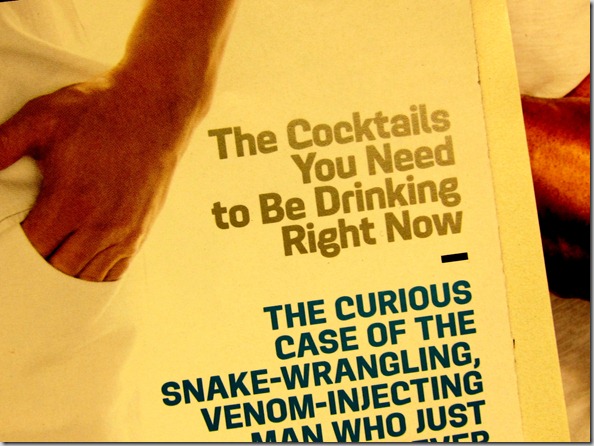 My favorite mixed drink of the moment:
Fill glass with ice
Fill glass 3/4 of the way with Sprite
Add shot of Malibu Rum
Add a splash of cranberry juice
Garnish with a lime
Tada!  Drink and pretend you are on a beach!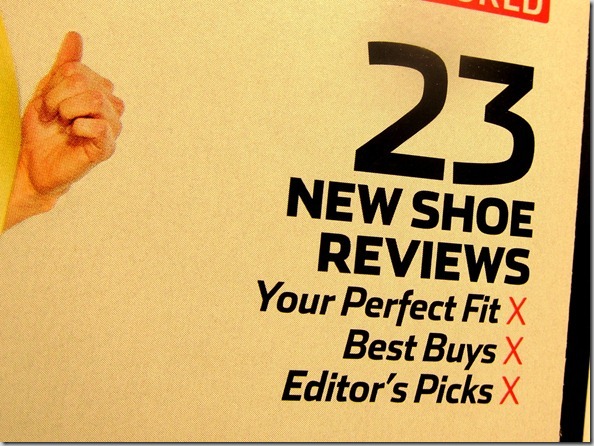 I am really, really loving my Brooks Ghost 5s (here's my complete review).  I can't say enough great things about these shoes!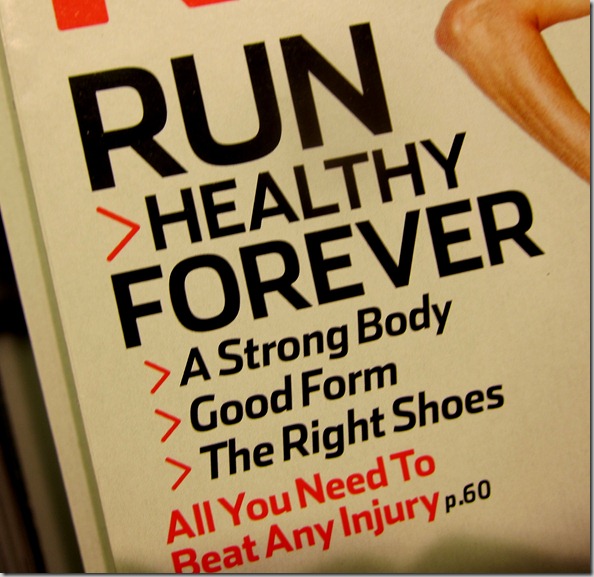 Here's my secret to running healthy forever:  Run in the way that suits your current life the best.  Meaning – you can't always train for a marathon.  And that's okay! You don't have to be doing a marathon… or a half marathon… or even a 10K!… to be a 'runner.'  A runner is someone who runs because they love the act, not because they run a certain distance or speed.  If you really want to run forever, run in a way that fits in with the rest of your life.  I realize this more than ever now that I have Henry.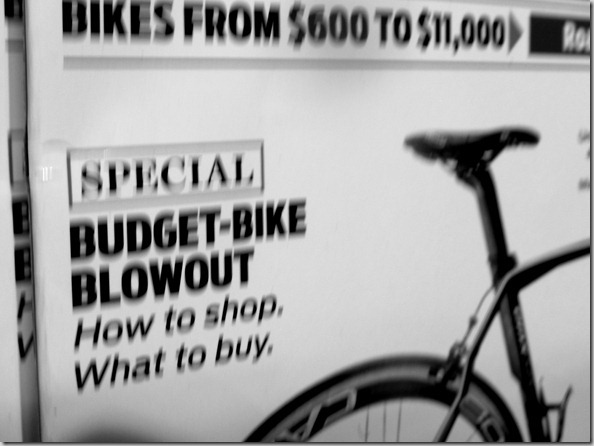 My big goal for tri season is to get faster on the bike.  I recently asked DadHTP (an accomplished cyclist) if buying a new bike would make me faster… much to my disappointment, he said no.  Dammit.  In all seriousness, here's my guide to buying a used bike.  This is probably a great time of year to check out bike deals on Craiglist!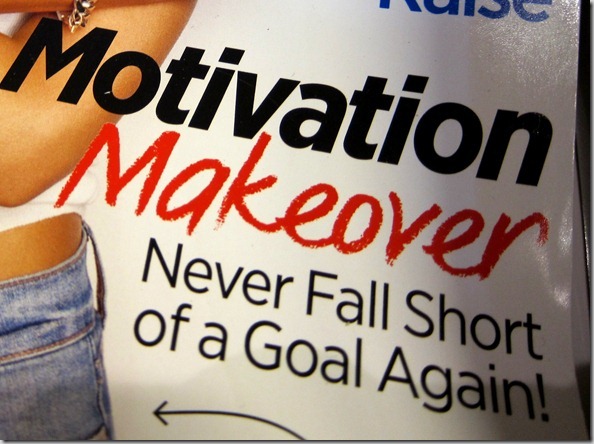 Motivation!  My favorite topic!  I even dedicated a whole chapter of the Healthy Tipping Point book to motivation.  I can say a lot about motivation, but I'll stick to revealing three motivation tricks that work for me.
#1: Make your goal VISIBLE!  Not just to you but to everyone who enters your house.  I always keep my training plan on the fridge.  It helps keep me on track to see it everyday, and it's really motivating to know that friends or family members will probably take a glance at it, too.  You can make a training plan (or star chart) for any goal:  books to read, finances to sort out, dietary changes. #2: Identify obstacles ahead of time.  Everyone gets tripped up by challenges; determining the obstacles to success ahead of time (and thinking of how you'll beat them) can make a big different. Write a list of potential obstacles and solutions, and keep the list next to your training plan. #3:  Don't keep your goals a secret.  Tell EVERYONE.  Your partner, your friends, Facebook.  The more public you make your goal, the more accountable you'll be.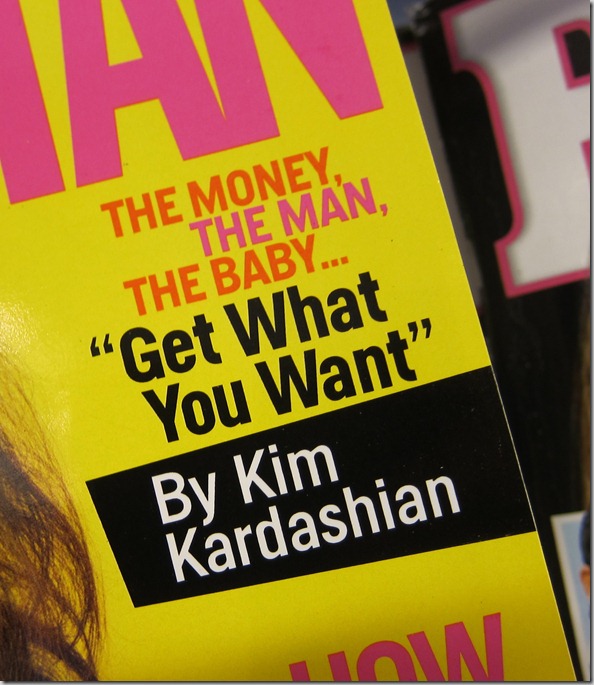 More and more I realize this:  You CAN'T have it 'all.'  I think the myth of having it 'all' is really harmful to women.  It makes us feel like we should stretch ourselves very thin or that we're failing if we can't juggle everything without occasionally feeling overwhelmed. 
The bottom line is this: no matter what you do, something has got to give.  It's more than okay not to do it all – or to put certain things on the backburner, especially when your kids are young.  It doesn't mean you're failing; it means your maintaining your sanity and allocating your resources wisely!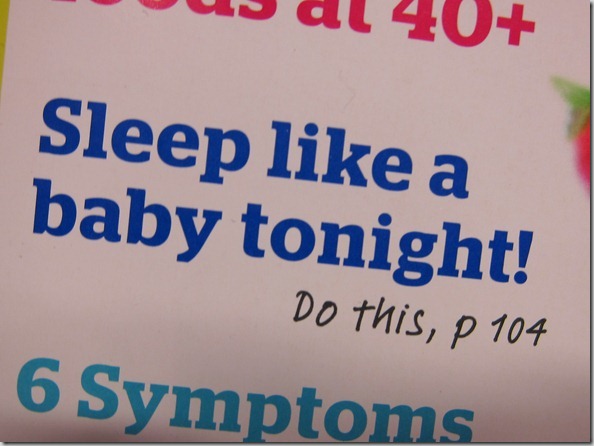 You know what I love more than sleeping like a baby?  When my baby sleeps like a metaphorical baby.  Adventures in Baby Sleep Training to the rescue!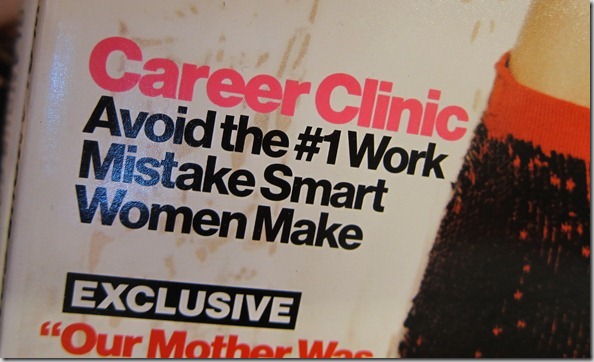 When I worked in an office, my biggest career mistake was… not asking for a raise.  I thought they would just give it to me if I deserved it.  Guess what?  It's  your manager's job to get you for as cheap as possible.  What finally worked for me was putting together a list of my accomplishments (I was sure to quantify the value I brought to the company); before my next review, I e-mailed the PDF to my managers with my raise request.  Guess what?  I finally got my raise!  So my #1 piece of career advice is this:  if you don't ask for it, you'll never get it.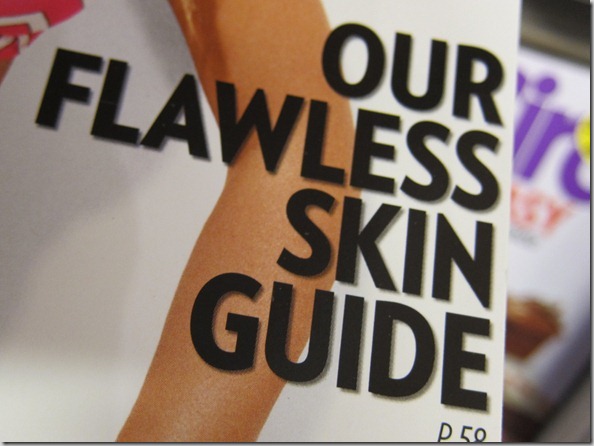 Still loving the Two Ingredient Face Scrub!  I do it a few times a week. So nice.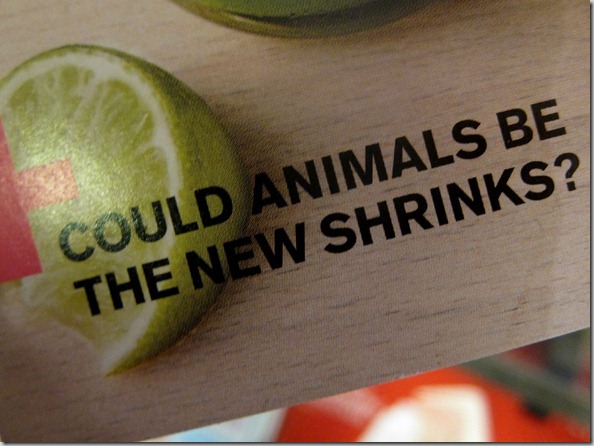 Hmmm….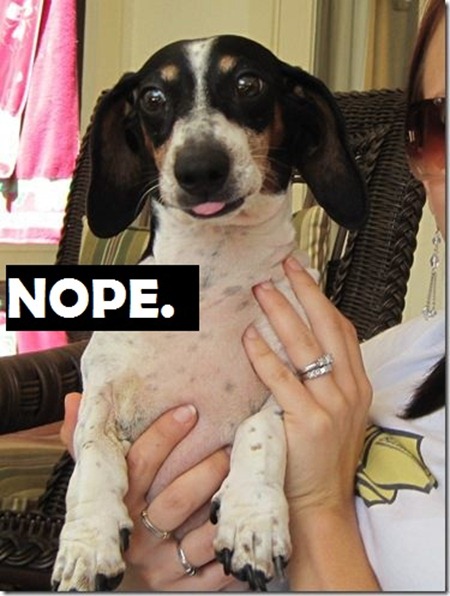 Not Maggie, at least.  Maybe  James?