One of my favorite non-healthy living blogs is Young House Love.  Since they are moving soon, they are trying to purge their house of all the junk.  Sherri just recently tackled a 100 Thing Toss project.  She went room to room and found 100 items to donate to charity.
Last night, I challenged myself to do the same, but with 50 things (hey, I'm not tossing the Husband's stuff, we don't have a garage, and we don't have a baby).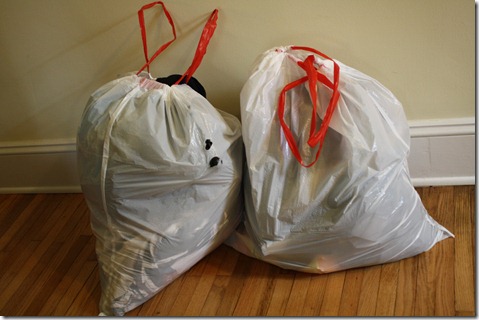 I managed to find 69 items to donate to charity!  I decided that trash-like items couldn't really count to my total of 50.
5 books
2 pairs of shoes
1 bracelet
2 belts
5 jeans
3 skirts
28 shirts (ahh!)
1 new bottle of hand lotion
1 jewelry box
1 new box of gluten-free baking mix
2 dresses
2 dress skirts
2 dress pants
1 bath mat
7 shirts
1 broom
1 bra
3 new things of makeup that I'll never use
1 incense holder
I challenge YOU to do this, too! It was so great to get rid of so much JUNK that I really did not need clogging up my closets and drawers.
Let's see… I also attended a new yoga class at a gym that shall remain nameless to protect the boring.   We basically sat on our mats for an hour and flexed our butt muscles (kid you not).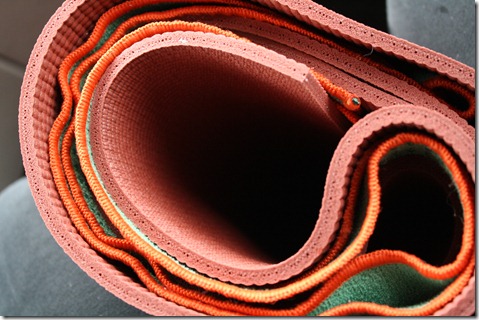 I'm hoping I'll be ready to run tomorrow – ever since that weird knee flareup on Saturday, I've been playing it safe and remained inactive.  I'd like to exercise again soon!
Lunch included a hummus sammie: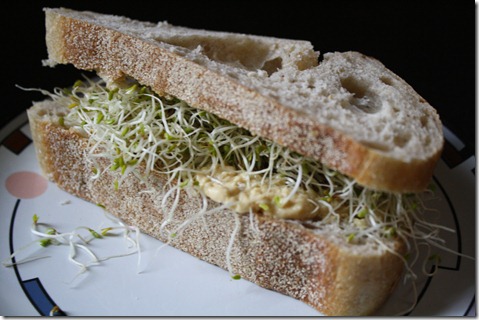 And I'm about to take this rice mix to my Dad's house for Lunch #2.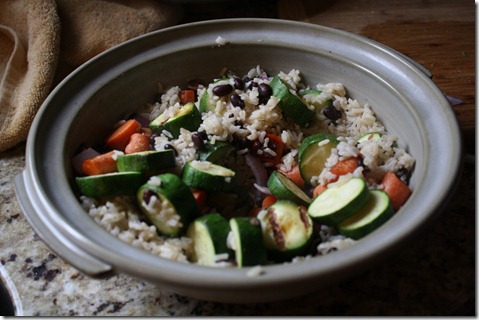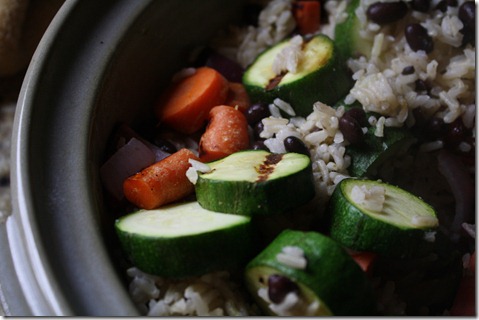 In the mix:  brown rice, black beans, grilled veggies. I'm going to top everything with salsa verde!
And I'm off.  Today is media literacy day for Girls on the Run, and I'm excited to talk about these important topics!
Could you do a 50 Thing Toss? 100?
Thanks to everyone who donated to Solemates so far!! I appreciate it SOOO much.