Nay:  Not only was I stuck in the middle seat for both of my flights, but on flight #1, I sat next to a Stage 5 talker (you know – the kind that ignores subtle and not-so-subtle hints that you want to be left alone), and on flight #2, I was stuck next to a serious snorer.  And I was sans-coffee.  So.  That was fun.
Yay:  I am home!  For 22 awesome hours, but still.  HOME.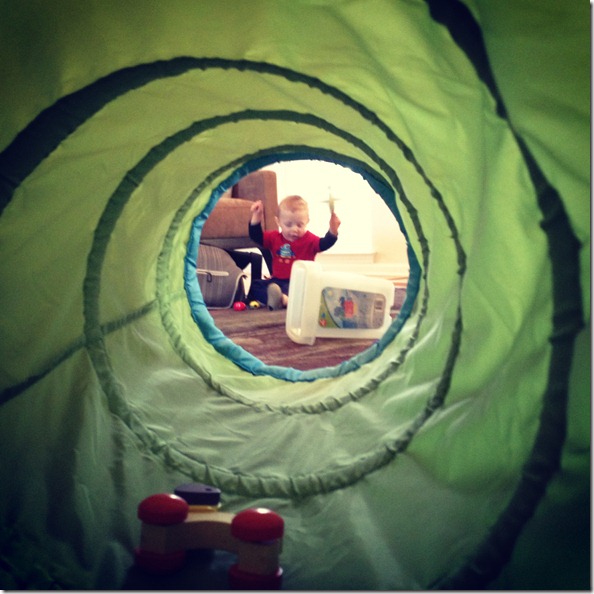 Nay:  I was so excited to see Henry – I picked him up from the clinic – but he kind of gave me the cold shoulder.  It hurt my feelings so much that I cried.  I wanted him to be all, "Momma! Momma!" and he was more like, "Hey, there are car keys in your hand – saaaaaweet."  I texted a bunch of momma friends and DadHTP and everyone assured me it's normal but… it still sucked. 
Yay:  However, once we got home and were in a quieter environment, Henry gave me the X's and O's that I was searching for.  We played, played, played all afternoon.  It was lovely.  I missed him a lot.
Nay:  I tried to make homemade stuffed grape leaves this afternoon.  I LOVE stuffed grape leaves.  One of my favorite foods.  I've had a jar of grape leaves in the pantry for a few months, and after browsing recipes online, decided to try my hand at rolling the tasty little treats.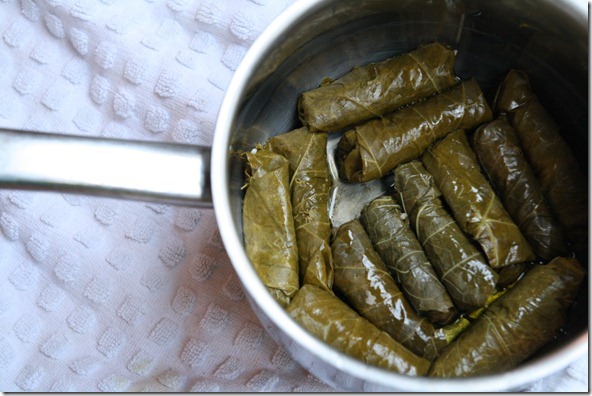 They weren't very good… They opened up a bit (too much space in the pan?) and were tough.  I think grape leaves are one of those foods that just taste better when someone else prepares it.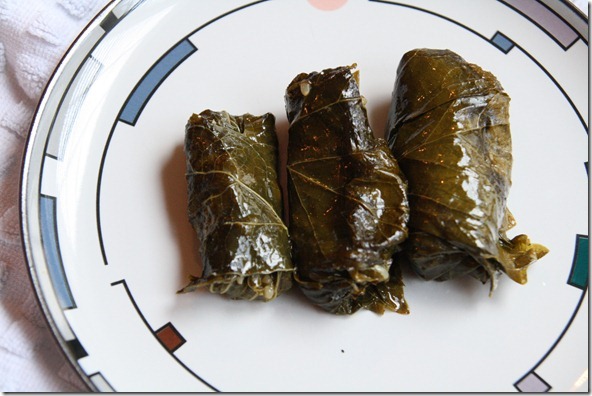 Any ideas for what to do with all the leftovers?  Should I try again or make something else?  Is there anything else you can create with grape leaves?!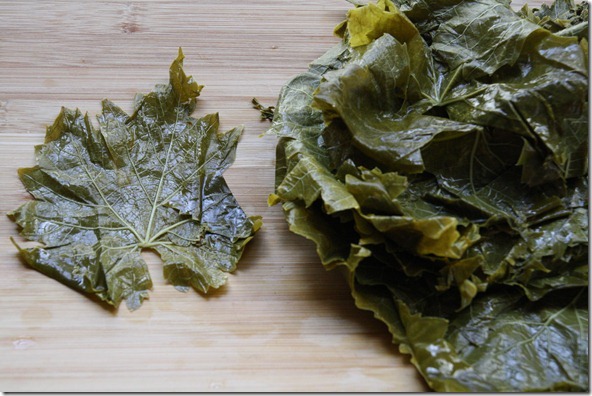 Yay:  While unpacking the diaper bag, I discovered that Maggie is a size 6 Months in baby clothes.  I thought Maggie and Henry looked like they were finally exactly the same size!  Now I know for sure that they are.  As a result, Maggie has a new vest.  Lookin' fly, girlfriend!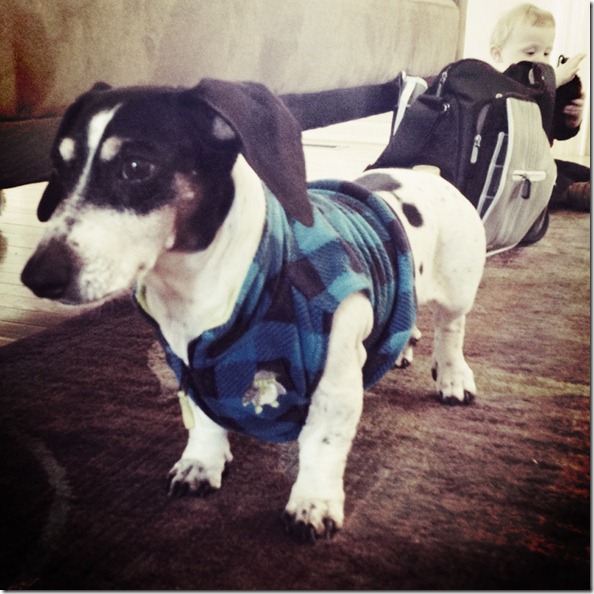 Nay:  Trying to walk two unruly dogs + navigate the streets with a jogging stroller = Disaster.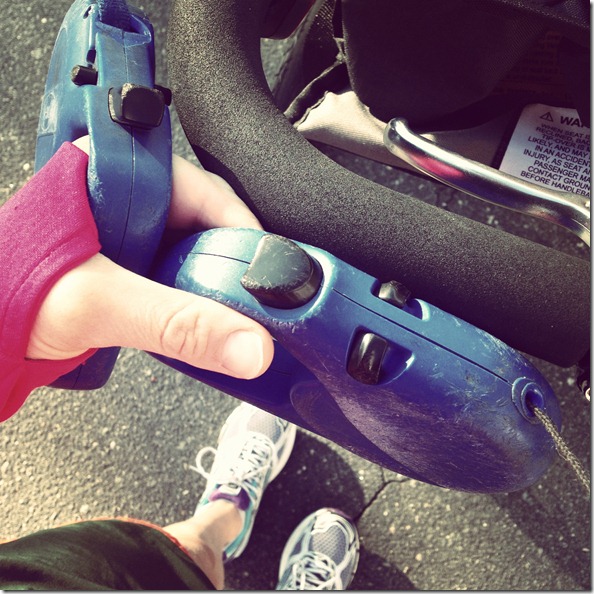 I was so exhausted by the time I got home from our two-block stroll that I blew off my run.  Seriously – that was enough action for one day.
Yay:  Since I'm heading out tomorrow, I simply dumped all the contents of my suitcase into the wash and repacked it when it was dry.  Easy peasy.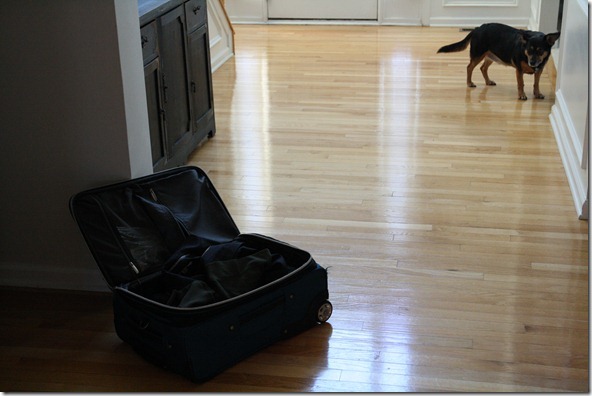 What was your yay or nay for the day?