These pretty flowers are bloomin' all over what I thought was a simple, boring bush hidden in a back corner of my yard.  Surprise, surprise!
Another fun surprise was seeing this article in the Charlotte Observer about Operation Beautiful and the Operation Beautiful book!  I forgot it was coming out today until my landlord texted me to check the paper.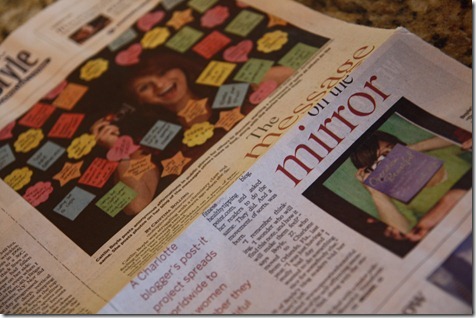 Great article, slightly embarrassing photo.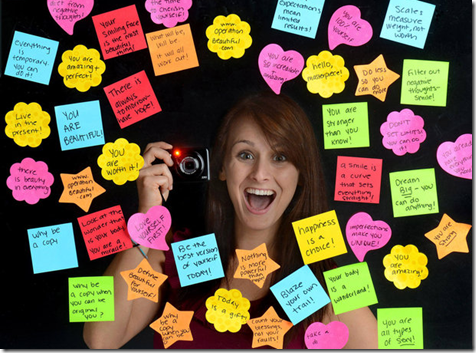 I am a very happy person.  I just don't normally express it on the outside with that much enthusiasm!
So, if you're a new reader coming over to check out HTP after reading the Observer article, welcome!  My name is Caitlin.  You can learn more about me on my About page.  I'm a former couch-potato turned race junkie, and I also love to blog simple, short recipes. 
I don't know about you, but I feel positively overwhelmed when I open a cook book and see recipes for something that should be simple, like spaghetti, with 15 ingredients and 20 steps.  I toss in the proverbial towel… and then I eat a peanut butter sandwich. 
One meal that I can really get behind is the casserole.  Mix everything together, scrape into a glass dish, and bake?  Hallelujah.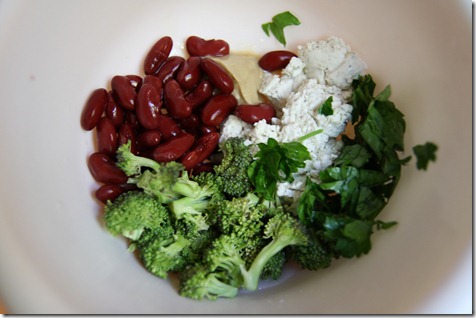 Easy as… casserole.  But you know what's even better?  A single serving casserole.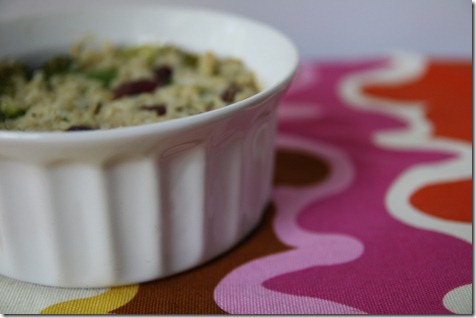 Goat Cheese and Bean Single Serving Casserole
Ingredients:
1 cup cooked brown rice
1/2 cup chopped raw broccoli
1/4 cup goat cheese
1/4 cup red kidney beans, drained and rinsed
1 tablespoon tahini butter (an egg might work, too)
1/4 cup milk or milk substitute
2 tablespoons tightly packed fresh parsley
Salt and pepper to taste
Directions:
Preheat oven to 350 degrees.
In a small bowl, combine all ingredients thoroughly.
Pour into single serving casserole dish and bake for 25 minutes.
Simple.  Delicious. All mine.  What more could you possibly want from a casserole?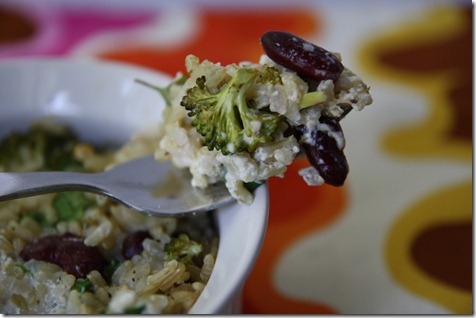 A juicy peach was the perfect complement.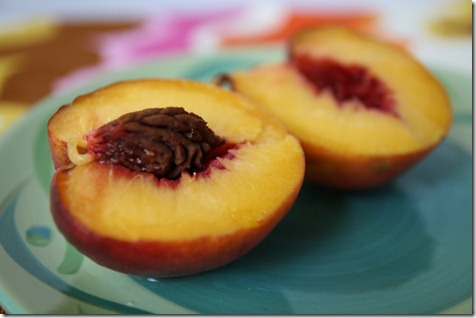 Back to work!  Must… finish… project.