Welcome to Healthy Tipping Point!  My name is Caitlin Boyle, I'm 28 years old, and I live in Charlotte, North Carolina with my Husband, my son Henry, and my two dogs.  This blog documents my life as I strive to maintain health and balance.  By sharing my fitness tips and healthy recipes, I hope I can inspire you to live your best life as well.  In addition to blogging, I'm an author of three books, including one healthy living guide.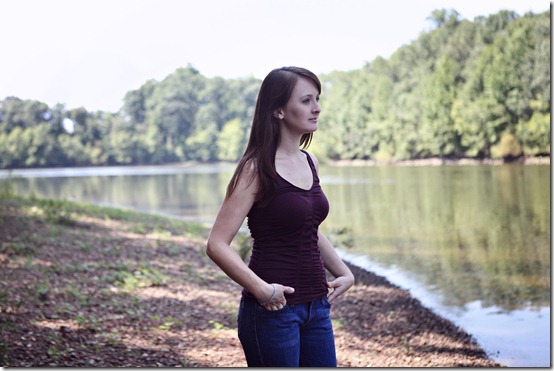 I wasn't always the healthiest person.  In fact, I spent most of my college years drinking beer and partyin' way too hard.  I spent most days on the couch and many nights at the bar!  As a result, I was constantly exhausted and emotionally burnt out.  But in 2006, my best friend Lauren sat me down and told me enough was enough – I either needed to shape up or shut up.  I was inspired by her straightforward approach and went out on a short run with her.  I could barely go 1/4 a mile without stopping, but something about the experience appealed to me.
As I transitioned from a college student to a full time worker, I began to take exercise more seriously, and in two months, I trained for my first race.  When I crossed the finish line of my 10K, I felt proud, excited, and confident.  And I never looked back!
With that first 10K, I had found my Healthy Tipping Point.  A Tipping Point refers to a sociological event during which a previously rare phenomenon becomes rapidly and dramatically more common. Malcolm Gladwell wrote a book called The Tipping Point, and he describes the Tipping Point as "the levels at which the momentum for change becomes unstoppable."
To me, the Healthy Tipping Point is when we stop "trying" to live healthy and centered lives and it just happens. For so many years I struggled to eat well and work out regularly, and then one day — all my little efforts culminated inside me, and I felt balanced in terms of my eating and running habits!
Since I started to run seriously in 2007, I have completed about 40 races, including 5Ks, 10Ks, 15Ks, Half Marathons, Metric Century bike races, several Triathlons, and even two Marathons.  You can read my race recaps on this page.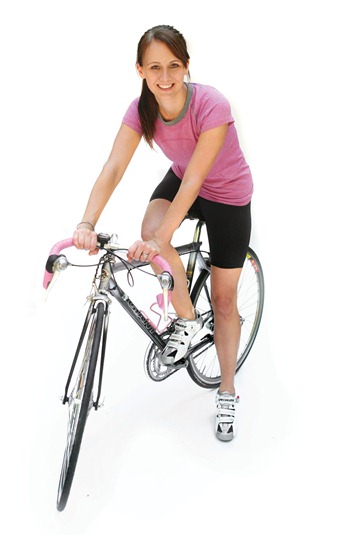 However, running hasn't always been easy.  In 2009, I began to experience tremendous knee pain and was diagnosed as having "Runner's Knee."  After taking time off and rehabing my knees, I'm able to run strong again.  This post explains how I solved my knee woes.
As I got more into running, I decided to learn how to fuel  my body properly.  After years of yo yo dieting and eating unhealthy diet foods, I decided to focus on eating real, whole foods.  After a year of eating right and exercising regularly, I lost ten pounds and have maintained it for more than four years.  I became a vegetarian in April 2009 after learning more about factory farming, which was one of the best decisions of my life.  I feel better and stronger than ever!  You can read my recipes on this page.
My Family
My Husband and I have been together since we were 19 years old and were married on January 3, 2009.  He graduated from the Florida College of Integrative Medicine and is a Doctor of Oriental Medicine.  He now owns his own business, the Holistic Wellness Center of Charlotte.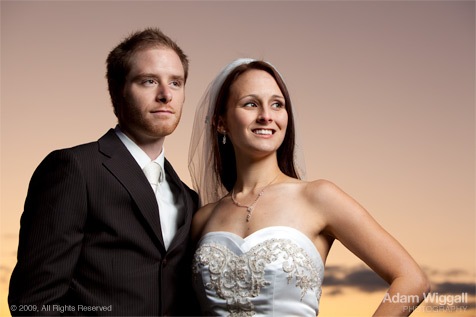 I gave birth to my son Henry in June 2012 via a medication-free labor using the Bradley Method.  You can read my Birth Story here (Part I and Part II).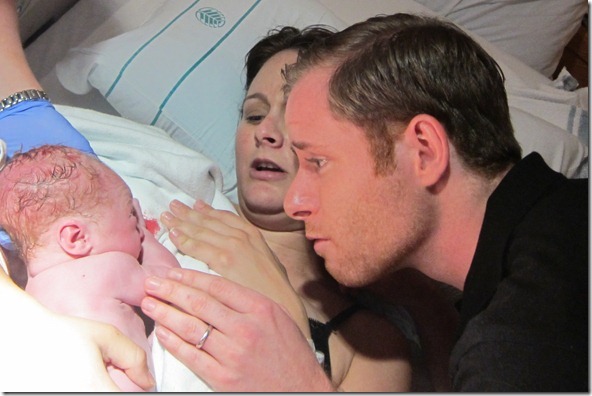 Henry is the best thing that ever happened to me and makes me strive to be the best woman I can be!  He is amazing.
We also have two wonderful dogs, Maggie and James.  You can learn more about them on my Puppy Page!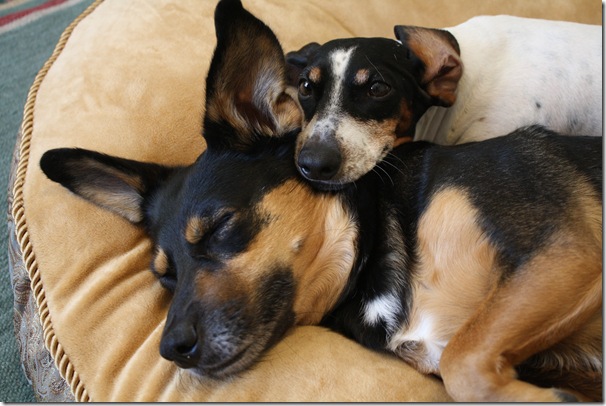 My Career
From May 2006 to September 2009, I worked as an Urban Planner/Technical Writer.  In September 2009, I sold my first book concept to Gotham Books and quit my job in order to write.  Now, I have three books, including one named after this very blog: Healthy Tipping Point: A Powerful Program for a Stronger, Happier You.

I also write freelance non-fiction articles.  Additionally, I am a motivational speaker.
Check out this video to learn more about the Operation Beautiful concept!
Operation Beautiful has become an international movement, inspiring women and girls to view themselves and others in a more positive light.  The blog was named "Best Humanitarian Effort of 2009" by Foodbuzz.  It is one of my proudest accomplishments, and I thank the universe every day for such an incredible opportunity to help others.  It makes me so happy!
Because I want to help girls and women find inner strength, I volunteer as a coach for Girls on the Run, an AWESOME organization that incorporates self-esteem building activities with running.  At the end of the semester, the girls (who are 8 – 10 years old) run a 5K!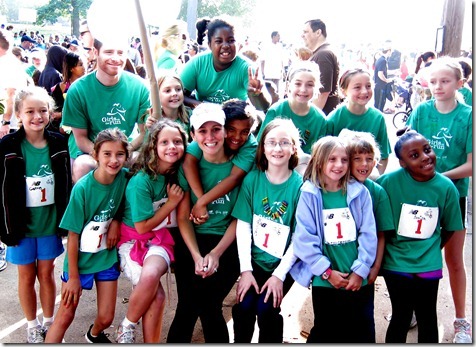 Thank you for reading my blog!  If you have any questions, please email me at caitlinjboyle@gmail.com or ask away in the comments section of any post.
Please note:  My blog is intended to be read in a way that inspires YOU to live YOUR best life.  I do not want you to try live my life.  What works for me might not work for you.  Everyone has different emotional and physical needs.  I try to blog responsibly and in a way that considers other people's feelings and situations.  I realize that, as a fitness and food blogger, a variety of people read my blog.  I strive to make an effort to be considerate of these people in my writing, but there is a point where I cannot be held responsible for the actions of others.  I write about food and fitness because these things interest me.  If this blog motivates and helps you to be healthier, than I hope you continue reading!  If it is not a good fit for you, there are many other blogs out there that might help you.  I encourage comments of different opinions, but comments that are rude, mean-spirited, or attacking of me or my family will be moderated, and the user may be moderated as well.
I'm not a Registered Dietitian (RD). For specific medical counseling, please contact a Registered Dietitian or your doctor. My blog posts are based on my own personal knowledge, experience, and opinions.
Professional photographs courtesy of Jessi Blakely for Tamara Lackey Photography.