Look!  A book!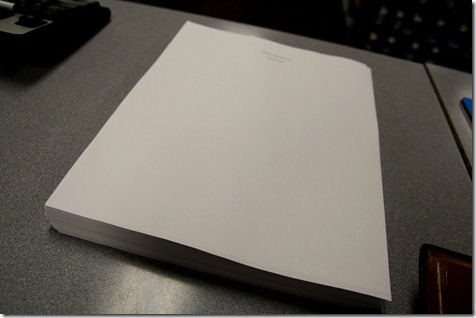 It's alllllliiiive!
Her name is Healthy Tipping Point, she's a healthy living guide / recipe book, and she'll be at a bookstore near you in 2012!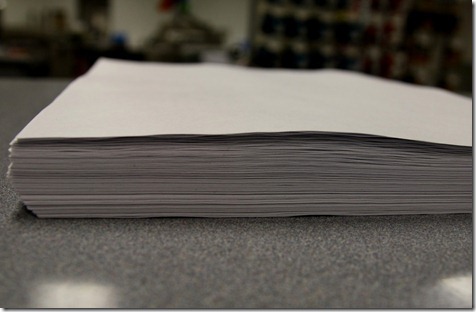 Writing is a weird career because you toil and work and revise and cry and write some more, but if you work on the computer, you rarely have anything tangible to show for your effort.  Today, however, was the beginning of the hard edits, so I got to print her out and caress her gently.  It feels so good to hold her in my arms!  By far, this is the longest thing I have ever written.  
The other half was productive today, too.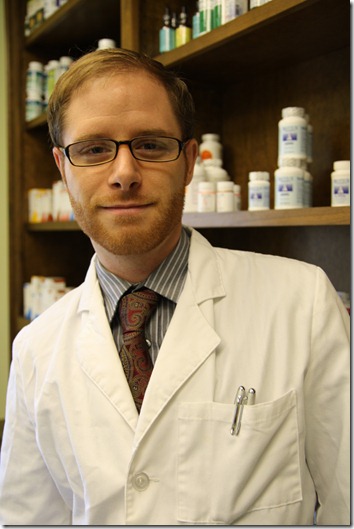 And if he was productive, you know that means that I was doin' the secretary thing.  We're getting to the point that I think we'll be able to hire someone else soon! 
Until then, I'll be behind the desk, sipping my green tea.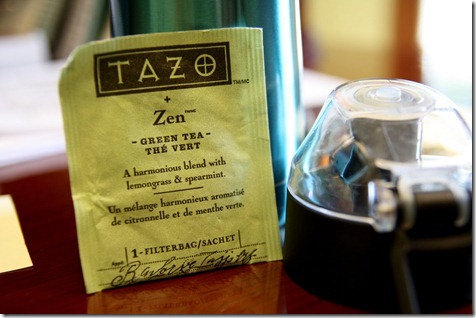 And drinking a peanut butter and banana smoothie.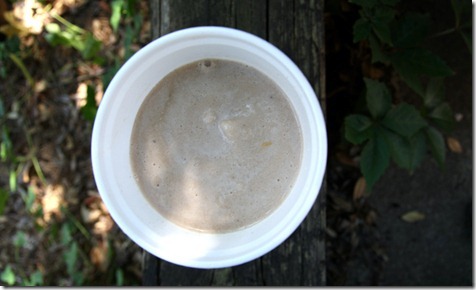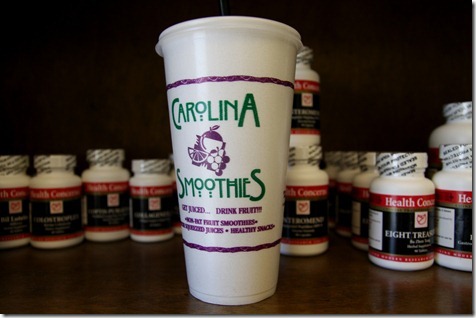 We didn't get home until 9 PM, so we swung by a Thai restaurant and picked up something to-go.
No – thank you, Thai place.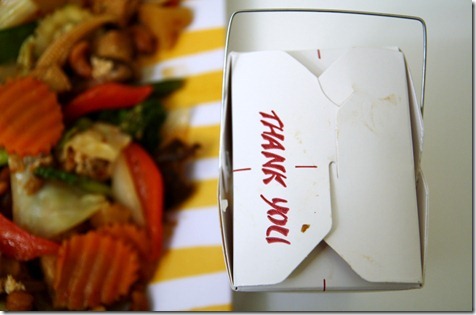 I got the cashew tofu with extra veggies.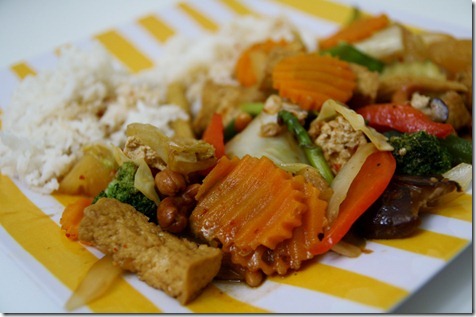 And, for dessert, I snagged a couple of Diana's coconut macaroons.  I hired her to bake some desserts for the bachelorette party that I'm attending this weekend, but I've already started to dip into the stash. 
Diana is an amazing baker.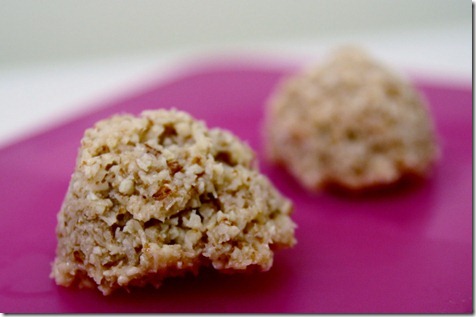 Speaking of the bachelorette, I'm flying to the Northeast right before Hurricane Irene lands.  I know it's safe to fly out – and I don't want to miss my best friend's party – but I'm pretty sure I'm going to get stuck in Pennsylvania for a few days longer than anticipated.  However, the thought of going through another hurricane has stirred up all sorts of crazy emotions, as I went through Hurricane Andrew back in 1992. 
I wrote a little essay on my experiences, which I originally planned to put up as a blog post.  But then I reconsidered because I thought it might be upsetting for some (and I don't want to freak anyone out about Irene, as it won't be as bad as Andrew).  So, I posted my story about Hurricane Andrew on the HTP Facebook page – feel free to check it out if you're curious.  I'm interested to hear some of your hurricane experiences as well!  If you're in Irene's path – please, stay safe!
Speaking of hurricanes, my closet currently looks like Hurricane Caitlin went through, so I'm going to clean up and pack.  Night!