Whoop whoop!  Guess who dragged her butt out of bed for a 5.0 mile run?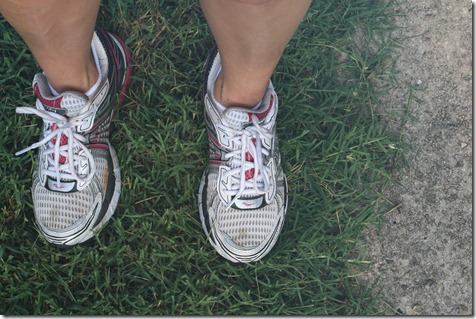 This is definitely something to CELEBRATE because I haven't run so far by myself since MARCH.  In fact, I can count my 5K + runs since then on one hand.  Injuries blow, but the thing about most acute injuries is that, if you rest up and take care of yourself, you'll get back at it soon enough.  I'm thankful to be running again.
Pre-run fuel: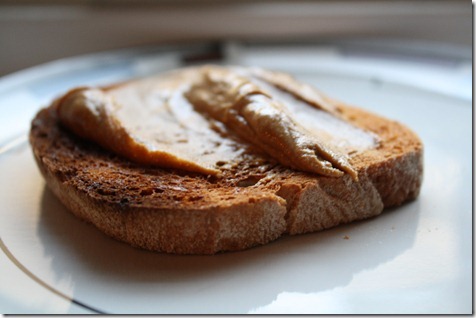 I have been leaving my Garmin 305 at home lately.  I know the mileage markers without having to use my watch, and not having the time pressure makes the run so much more enjoyable.   I know I'm not as fast as I used to be, I don't need a little chirping Garmin rubbing it in – ya feel me?
I think it took me about 56 minutes to run/walk 5.0 miles.  I was pleased!
Came home, dashed in the shower, and hopped in the car.  You know you're a morning runner when you find yourself blow-drying your bangs with the car's air conditioner…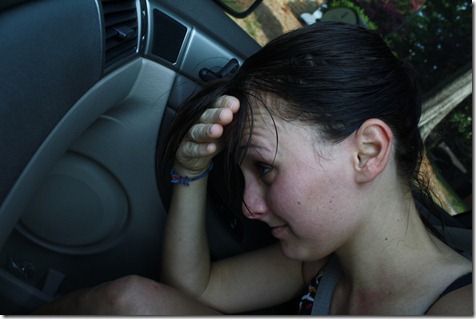 It works!  And yes, I am wearing a friendship bracelet like it's 1995. 
Breakfast was a peanut butter, banana, and soy yogurt smoothie the size of my head: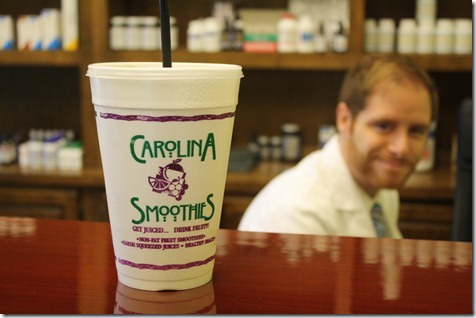 7 Links
The 7 Links post from Trip Base has been floating around the blog world, so I thought I'd jump on the bandwagon!  Bloggers are suppose to identify one post of theirs from each of the following categories:
Most beautiful post:  Lost and Found in the Garden: The story of how my neighbor, Tonya, told me about her brain cancer diagnosis. I implored readers to donate to her family and together, we raised over $20,000!  Unfortunately, Tonya's diagnosis was recently upgraded from Stage 2 to Stage 3.  She is currently seeking entry to an experimental trial.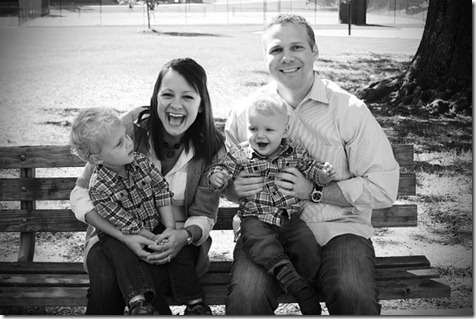 Most popular post: My Review of the 30 Day Shred:  Even though I wrote this post more than two years ago, it is still by far my most Googled entry. 
Most controversial post: My Rebuttal to Marie Claire:  Oh, what else is there to say about getting my name slandered in a national magazine?  Not much.  The post says it all.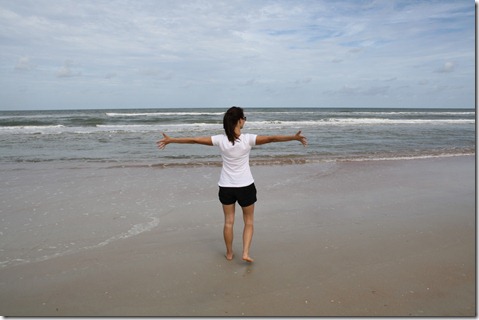 Most helpful post:  The Knee Pain Post:  Written as a summary of my battle with Runner's Knee, this post documents the treatments that finally worked for me and got me back up and running.
Post whose success surprised you:  Necessary? Part IV: I was really surprised by the response to my posts about getting abnormal pap smears and having cervical surgery.  I think this is one of those things that people just don't want to talk about, even though many women go through it.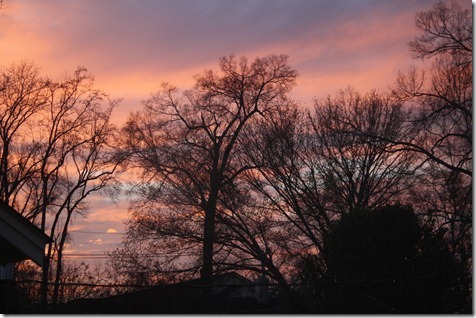 A post you feel didn't get the attention it deserved:  Loving a Smoker:  Actually, this post did get a pretty good response when it first went up, but never gets any follow-up traffic.  I want to give it a shout-out because I know many people struggle with loving someone with unhealthy habits.  Also, this is definitely one of my posts in which the comments are better than the actual post – I love it when that happens!
The post that you are most proud of: I Did Not Throw Up On Meredith Vieira (Being On The Today Show):  This was, by far, the proudest day of my life.  I think all the time that if I peaked when I was 26 years old and on the Today Show, I'm totally cool with that.   It was so cool to see the outpouring of support on Twitter and the blogs for Operation Beautiful, and I will never, ever forget that morning.  Even if I almost peed my pants.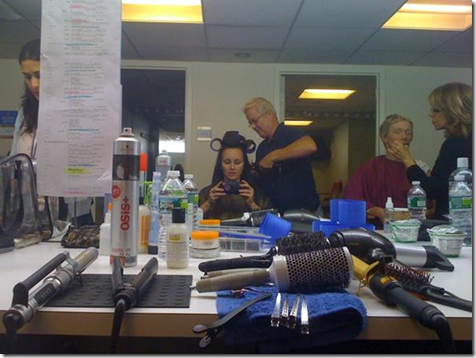 Now, I get to nominate five bloggers to participate in the 7 Links game!  I nominate…