I had SO much fun reading your cleaning tips on the post about my new Daily Chore Calendar.  Here are just a few of the tips from the comments section: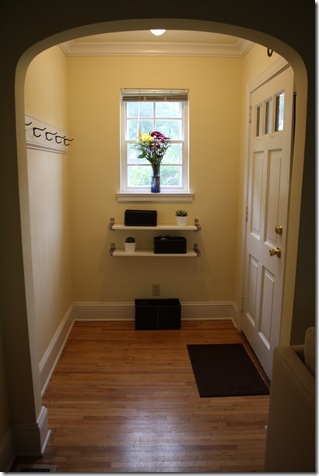 Kristin @ Iowa Girl Eats keeps a Swiffer sweeper behind her bathroom door and quickly cleans up the hair that ends up on the floor after blow-drying
Samantha Angela @ Bikini Birthday does a quick once-over when the bathroom sink starts to get messy.  "I clean the sink with a rag, and then I use the rag to  wipe down the counters, dust the toilet seat, and clean the rim (in that order). Then I'll go over the inside of the toilet bowl with the toilet brush."  Tada!
Erin @ Big Girl Feats said, "I think my parents had a really good idea for getting us to clean when we were kids… Saturday mornings, we would wake up to Carly Simon or Led Zeppelin blaring on their stereo and we'd have a dance party (i.e. they'd make us clean). Except now I associate James Taylor with Windex and Pinesol."
RhodeyGirl said, "I dedicate 10 intense minutes of cleaning daily. It's amazing what can get done in 10 minutes!"  Laura also uses a similar method.  She said, "What has been working best for me is the Pomodoro method…in short – you put aside a block of time and focus only on the task at hand. Every night, I set my timer to 20 minutes and clean as much as possible for 20 minutes. Once it rings, I stop what I am doing and don't feel guilty about not cleaning. Its pretty crazy how much you can accomplish when you are on the clock!"
Wendy said, "Another thing that really helps me stay on track with cleaning is to have daily morning and evening routines that include washing dishes and switching the laundry. I have them typed up and keep them in a sheet protector and I can check things off with a dry erase marker as I get them done."
Clean on, my friends!  Clean on.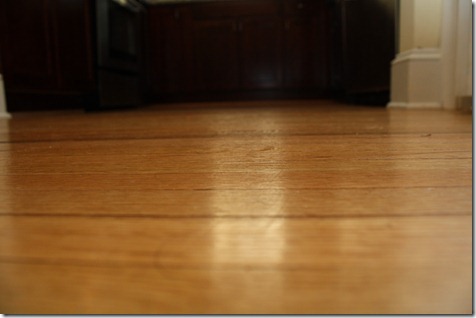 Shiny floors make me happy. 
Let's see – beyond reading your awesome tips, I got a lot of work done today!  I've reached an epic point in my book-writing process – I've written over 115 pages (in Word).  Very, very exciting.  I have a lot of writing to do still, but it's nice to know that I'm slowly wrapping up my third book (it will be a healthy living / recipe book and will be released next spring!). 
I took a break to swim laps and practice my flip turns: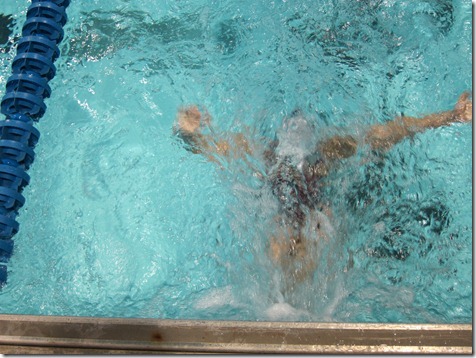 I did about 1200 meters.  I'm working up to 1500 meters because I'm thinking about signing up for an Olympic triathlon in a few weeks!
Most of my grub was pretty standard/boring today (well, except for an amaaaazing marshmellow dream bar at Starbucks), but lunch was standout.   
Please try the combo of refried beans and goat cheese ASAP.  Truly mouthwatering – the perfect combo of creamy and salty.
With some steamed greens on the side: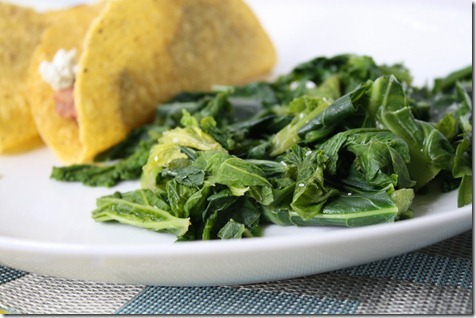 Mmm mmm. 
Have a wonderful evening!