On Sunday, the Husband and I went for a bike ride.  As we wheeled our bikes out to the street, we stopped to say a quick hello to my neighbor, Tonya.  Tonya is 32 years old and is the mother of two beautiful little boys who are 2 and 3 years old.  She also happens to have a green thumb.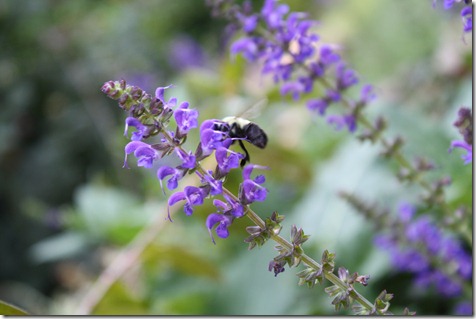 The Hus and I had been debating our flowerbeds for a week or so – I said we needed to tear up the spring flowers because they were getting too big, and he wanted to keep them in.  I asked Tonya what she thought, and she said she agreed with me and the flowers should be removed.  "Victory!" I said with a smile and fist pump.
And then we rode off.
A little bit later, I decided to tackle the flowers and stepped outside.  Tonya was now working in her own garden, covered in sweat and dirt.  "Hey!" I called out over the property line. "I'm going to take your advice and pull up those flowers."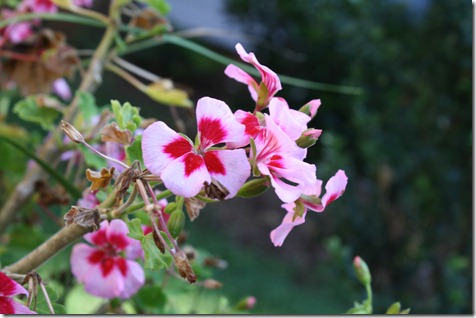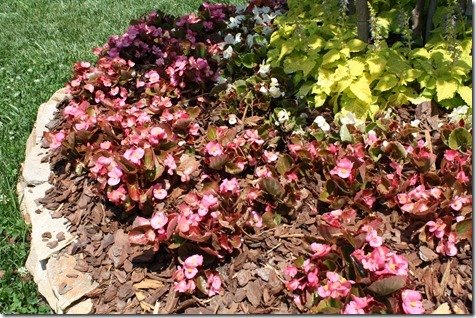 "Oh, good!" she responded, pulling at some weeds.  I walked over to admire her work – her garden is ALWAYS gorgeous and well-maintained, like a magazine cover.  In fact, Tonya seems a lot like the kind of woman that I want to be in five years – two beautiful children, a wonderful husband, a lovely home, a good attitude about life.  We talked a little bit about gardening, and then she casually mentioned that she was tending her garden for a cancer party she was hosting that night.
"A cancer party?" I asked, thinking it must surely be a fundraising event for Team in Training or another organization.
Tonya shrugged, smiled, and took a deep breath.  "Yeah.  I was diagnosed with inoperable brain cancer on Tuesday."  She paused, as if saying it out loud sounded strange.  "I'm still trying to wrap my mind around things, but I feel so positive and trust that God will take care of me and my family.  I wanted to throw a party to celebrate life."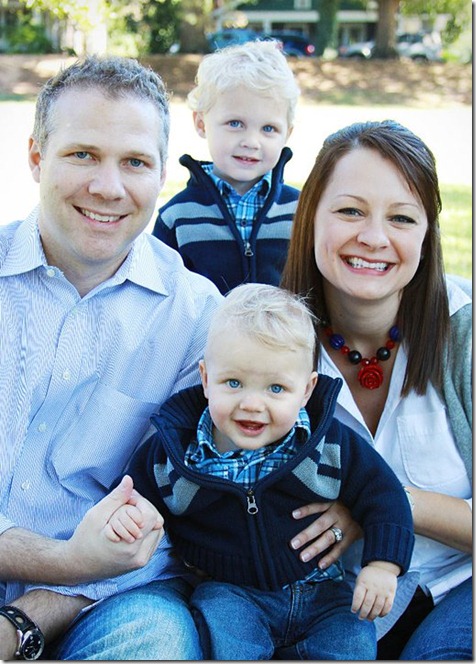 I didn't know what to say (what can you possibly say to a 32 year old mother with brain cancer?), so I just grabbed her sweaty arms and wrapped her in a big bear hug.  When I released her, she was still smiling.  I was visibility shaken, I'm sure. 
I offered to help her with the gardening so she could get ready for her party, and we chatted a bit more while we mulched.  She told me that she's been experiencing crushing migraines for many months, and after a trip to the emergency room and a CAT scan, her doctors discovered the tumor that no one was expecting. 
Tonya and her husband, Kevin, know there is a long and hard road ahead of them.  She will have a biopsy soon to see exactly what type of cancer it is; however, the doctors already know it's not operable because of the location.  She will then start chemotherapy.  Tonya and Kevin are anticipating upwards of $100,000 in medical costs, transportation, babysitting, and other fees over the next few years.  But they have each other, their wonderful family, and their strong faith in God to get them through it.  If anyone can do this, it's Tonya.
After our conversation, I returned to my own garden.  I pulled out those flowers in a fury.  I was mad.  I was sad.  I felt helpless and useless.  I yanked out the flowers with a great deal of force, and then I tackled a bunch of monkey grass that has been growing in the beds for years, leaning back and using my body weight to tear up the deeply-rooted plants. 
And then, I found this: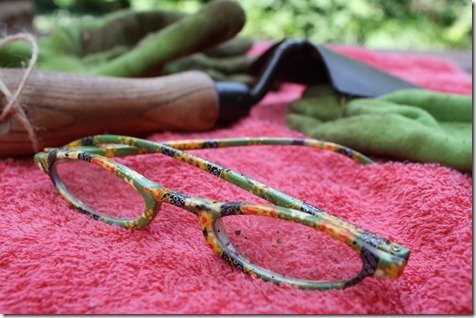 Deep in the roots, I discovered a pair of women's reading glasses.  I brushed the dirt off the glass and stared at the unusual design, trying to determine how old they were.  I imagined the woman who must've lived in my house years ago as she planted the monkey grass in the hot Charlotte sun.  Perhaps she put her glasses down in the dirt as she got up to get a glass of water and then forgot about them, covering them up with dirt and mulch.  I imagined her fruitlessly searching her house for her glasses later, never to find them again. 
Holding those glasses, I realized so much of life is about losses and gains.     It is about health and illness.  It is about an uncertain future and the possibilities you see when you look at a young child.  Life can be about losing faith; it can be about finding faith.  It can be about what is taken from you or what you claim back.  It's love and despair all rolled into one.  
Life is tending the flowers and fighting back the weeds.
On Sunday, June 12, I will be running my sprint triathlon in honor of Tonya and her incredible attitude.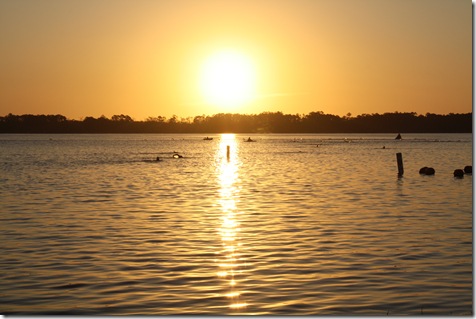 My lovely readers – you have come through for my fundraising efforts again and again.  Via my racing efforts and your kind generosity over the past few years, we have contributed almost $10,000 to Team in Training, the Livestrong Foundation, and Girls on the Run.  Now, I must ask you again to look deep into your heart and consider making a donation to Tonya and her family.
Please visit Tonya's donation page to make a donation, if you feel moved to do so.
And just to make it a little enticing, let's throw in a raffle!  For every $10 you donate, you will be enter for one chance to win this amazing Garmin 305 GPS watch (paid for out my own pocket).  I have a Garmin 305 and love it – it tracks mileage, pace, and more.  It's an awesome training tool that will really take your workouts to the next level.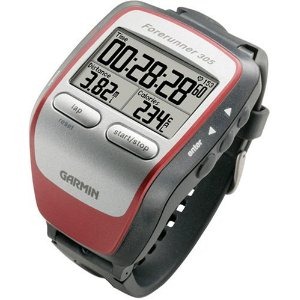 Donate $20 and you've got 2 entries! 
I'll pick the winner after my race on the 12th.  Please send the word via your own blogs, Facebook, Twitter, etc.
Thank you in advance for your donations and your kind words, as I'm sure Tonya will come by the blog to read your comments of support.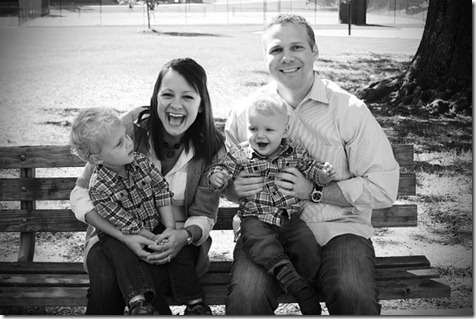 It is my deepest hope that we, as a blog community, can come together to help one woman, one family in need.