Dealing with this troublesome knee injury (one month and counting) is no fun.  That's why I've decided to focus on what I can do instead of what I cannot do.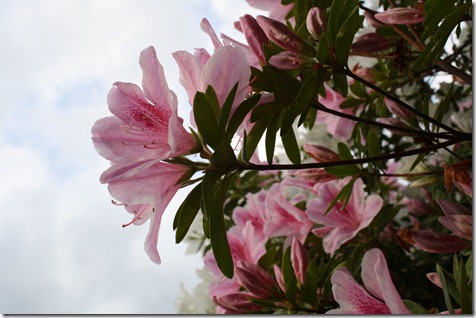 Racing is a big, big part of my life.  Training for races has occupied most weekends for the last four years or so of my life, and I was super disappointed as I watched the last three races I was signed up for (i.e. paid a lot of money for!) get scratched off the calendar.
I'm not just a runner, though. I've also done triathlons (a sprint and an Olympic tri) and bike races (a Metric, another Metric, and a Century).  So, instead of moping around about how I cannot run, I've decided to put my energy into one thing I know I can safely do: SWIM!
Ever since I made the decision to train for a sprint triathlon, I have felt so much better about my injury.  I think I was allowing myself to sink into the injury blues too much.  I needed to get proactive about recovery, mentally and physically.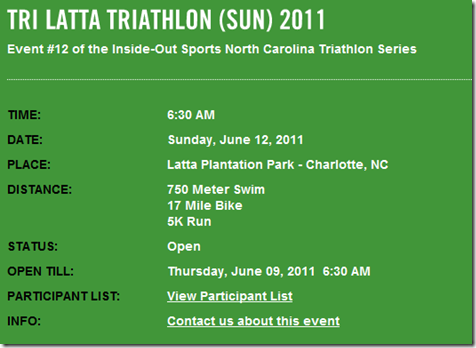 Just one problem, though!  A triathlon involves RUNNING.  :)  Well, the race isn't until June, so I'm crossing my fingers I'll be up to a 5K by then.  But if not, I just plan to do the swim and bike legs and call it a day.  Or if the biking gives me problems, I'll just do the swim and be satisfied.   Now, I would've just signed up for an Aquabike but there are none in my area.
I'm probably just going to focus on swimming and then try to add in biking when I think it's safe.  I haven't tested out my knee yet but I don't think it would be a good combo yet.
My goal is to do practice swims in a lake so this (freaking out, having a panic attack, and coming last out of the lake during my Olympic tri) doesn't happen again!  That's a pretty good race goal, don't you think? 🙂
You should really watch that video, just for the epic music, dramatic swim finish, and huge bike crash that I replay in slow motion over and over again.
Breakfast featured some greens: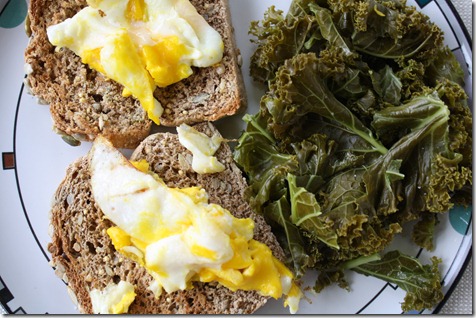 Steamed kale with two pieces of Dakota bread and eggs.  Mmm.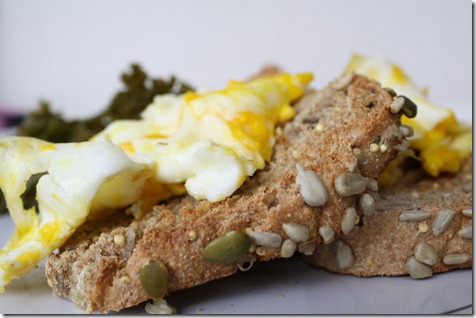 Looking for other triathlon-related posts?
Are you attempting a triathlon this summer?  What distance?  What leg of the race scares you the most? Which are you looking forward to the most?