Thanks so much for your support of my decision to begin training for a triathlon… that might become a Aquabike… that might become just a swim, depending on my injury status.  :)  I feel SO good after making the decision to be proactive and positive about swimming more.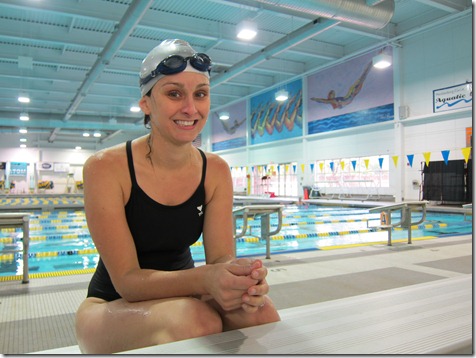 I went back to the Charlotte Aquatic Center this morning to join as a member.  The Husband and I crunched some numbers and decided it made more sense for me to join on a month-to-month basis ($36) rather than paying $5 each time I'd swim. 
That was before I realized the Aquatic Center has a GYM, too!  I'm not a huge fan of the gym, but now that I have access to one, I will definitely pump some iron a few times a week in addition to swimming.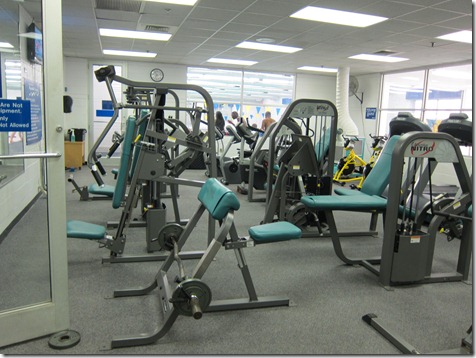 People have asked if I think swimming is boring and the answer is… sometimes. :)  I try to keep myself occupied by counting laps and counting strokes.  I am actually really, really bad at math.  You wouldn't believe how bad at math I am! Whenever I do a math problem out loud (like for a tip), the Husband gives me a look and says, "Are you SURE?!" And the answer is usually no.
Thus, I spend most of my time in the pool being really confused.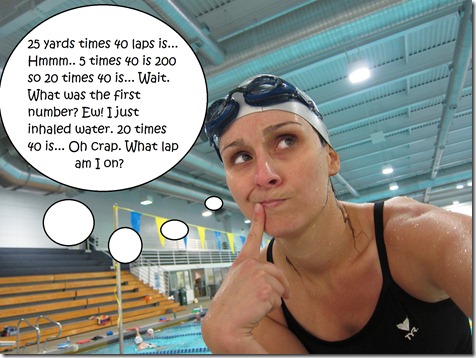 I think ALL forms of cardio can be a little boring if you're by yourself, but music helps when you're running.  I hear there are waterproof devices for your iPod – I should look into this.  But really, I think cardio is just a good time to be in your own head and zone out.  It's not always easy to zone, but it does get easier over time!
Today, I did 1,100 yards in 32 minutes (25 yards times 44 laps!). 
I showered at the locker room and headed over to the local library to do some research for the book I'm currently writing.  Did you know it's Library Appreciation Week?!  Holler if you love libraries!
I also checked out this book by Dara Torres.  I thought it would be good swim inspiration.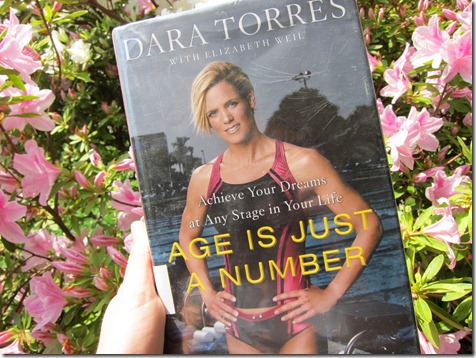 I'll let you know if it's good!
Dad met me at Mellow Mushroom for lunch!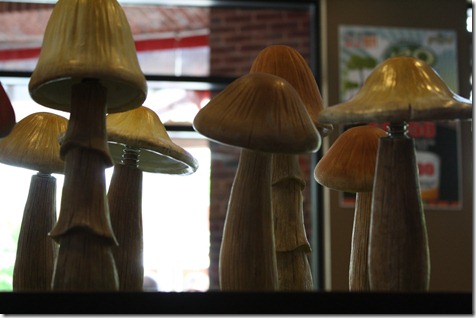 I ordered a side salad to start: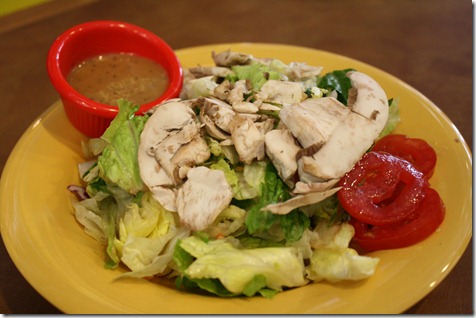 And the AMAZING tempeh hoagie on whole wheat bread.  There was cheese, tempeh, onions, mushrooms, green peppers, and spinach on the inside.  Drool.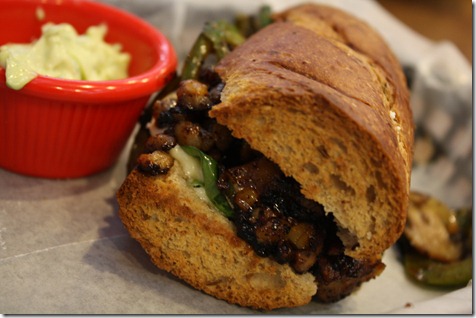 On the way out, we walked by the wine and chocolate bar Petite Phillippe and discovered the chocolate team was in the process of spraying a giant white chocolate Easter egg with blue cocoa butter.  This sucker weighs 30 pounds!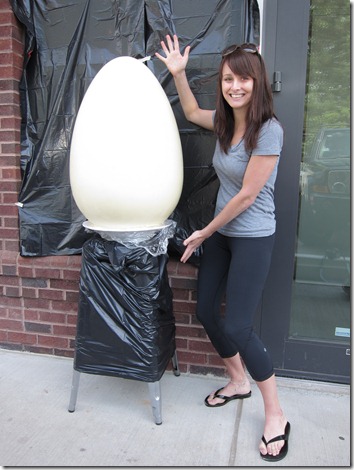 It's going to be a robin's egg in the end, dark blue with gold spots.  Once Easter is over, they'll melt down the chocolate and re-use it.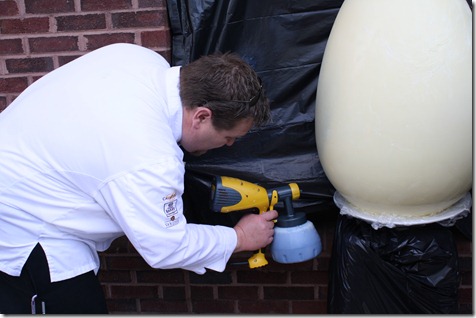 Staring at that giant chocolate egg motivated me to step in the shop for my favorite little treat, the OMG chocolate square.  It's filled with chocolate caramel, wrapped in milk chocolate, and topped with sea salt.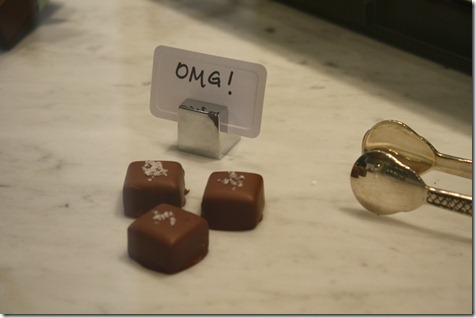 Back to work I go!