Hello, gorgeous.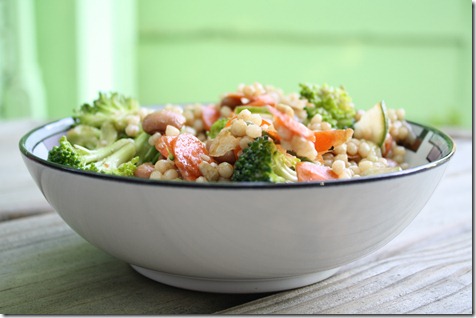 Get in my belly.
This light, flavorful Spring Ptitim Salad just blew me away.  It was the perfect dinner to enjoy at the clinic – totally portable, dirties up one dish, and I could eat it cold (one day I will get a microwave for the clinic, but there's not really a kitchen space in our current location).
So – you may be asking, "What the heck is ptitim?"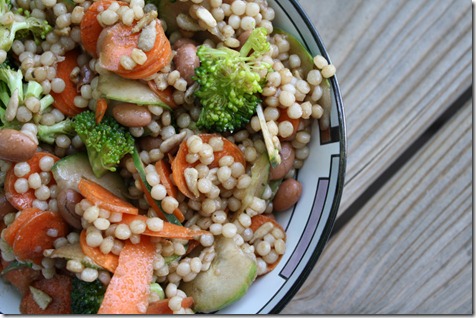 Ptitim is just a fancy word for Israeli cous cous, which is pretty much just little puffy balls of pasta.  I'm sure there's a better way to cook it, but I usually just boil the ptitim for 10 minutes or so and then drain and rinse with cold water to remove the excess starches.  Or that might be the way to save pasta that you've totally overcooked and nearly ruined…  Yeah, probably.
But it's still good!  I promise.
Want some?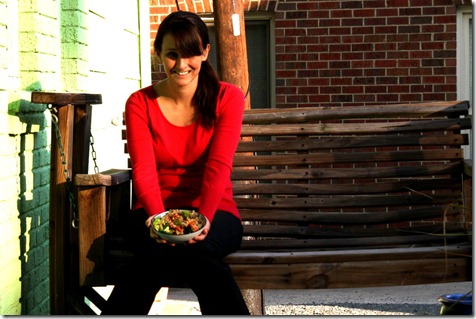 Spring Ptitim Salad
Ingredients (serves 1):
1/3 cup dry ptitim
1 carrot, thinly sliced
1/4 cucumber, thinly sliced
1/2 head of broccoli, chopped
1 tablespoon sunflower seeds
1/4 cup pinto beans, drained and rinsed
1 tablespoon olive oil
1.5 tablespoons balsamic vinegar
Directions:
Prepare ptitim according to package directions.  Drain and rinse with cold water, shaking excess water off in the colander.
Combine all ingredients in a bowl.
Let stand in the fridge for a few hours for best results (or, you know, eat right away – it'll still be good!)
A little chocolate for dessert: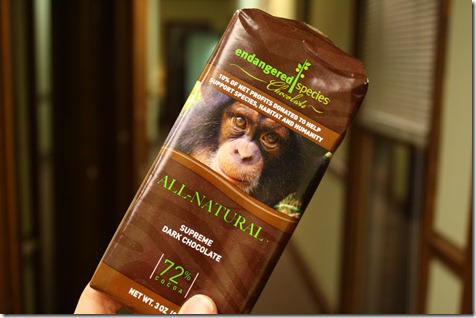 What's that I hear, coming from the back of the house? Oh, it's my bed.  It's screaming my name!
Psst – Here's another fun ptitim recipe, but for breakfast!