Morning, friends!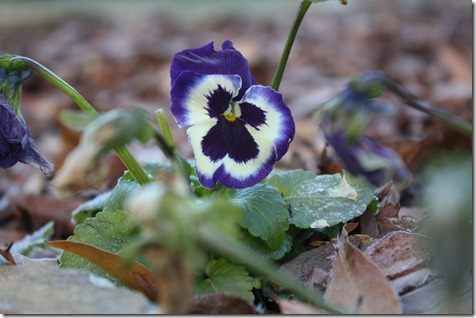 Since we discussed setting and achieving New Year's Resolutions ("goals" if you prefer) yesterday, I thought I'd share a trick that I'm going to try out this month.
When I started to train for the Spinx Runfest Marathon (I ran it in 4:22 on October 30), I decided that I didn't want to suffer from the same mental burnout that plagued me while training for the Disney Marathon.  So, instead of following a training plan like I did for my other 31 races, I decided to simply pre-plan my long runs and wing the rest.  I felt like I had a thorough enough understanding of marathon training so I "knew" what I needed to do to achieve my goal of a sub 4:35 marathon.
It was very freeing to operate without a training plan, but since I've fallen into a bit of a workout motivation slump AND it's the New Year, I thought I'd bring back the training plan.

I'm not officially entering Half Marathon training mode for another two weeks (I'm running the National Half in Washington DC at the end of March), but plotting out my workouts a week in advance makes me feel like they're a commitment that I can't just blow off!
Let's see – I made a delicious breakfast today (that I photographed in frosty grass for fun)!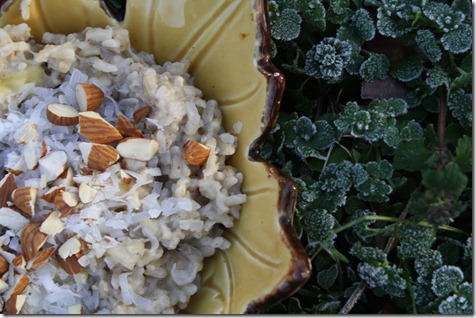 The star of the show was this leftover Chinese brown rice.  Here's the recipe for the Leftover Chinese Brown Rice Breakfast Bowl.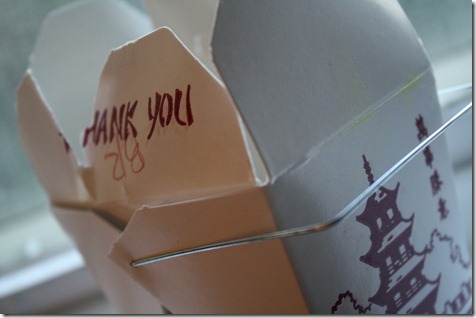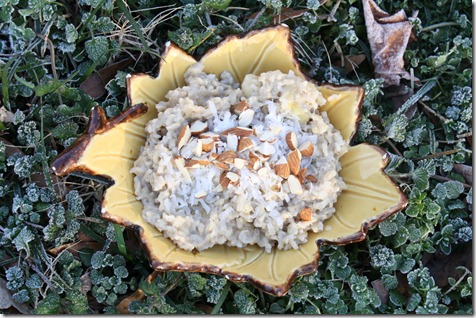 I subbed out craisins for coconut.  Mmmm!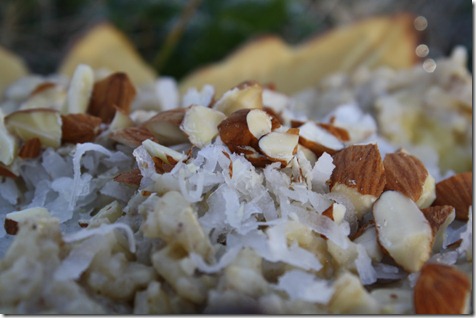 In other news…
Doesn't James look like Dobby from Harry Potter?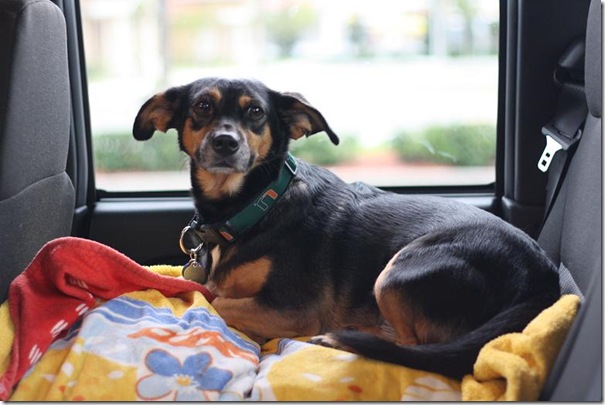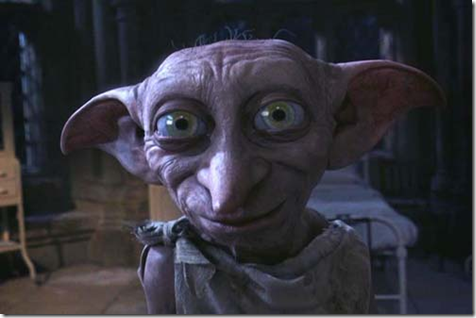 Want to adopt James' twin? I found him on Pet Finder!
Do you pre-plan workouts to help stay on track? How far in advance?  Do you prefer to fly by the seat of your [bicycle] shorts?