I am 100% in love with my new indoor bike trainer!  I was planning to do yoga + a run this morning for my workout, but I was so cold after stepping out of hot yoga that my desire to run outdoor absolutely tanked.  My indoor bike trainer let me get in a 30 minute cardio workout without leaving the living room!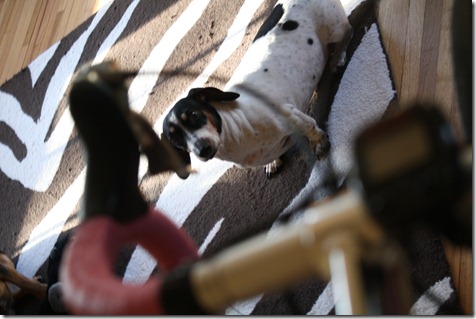 Plus, I got to watch House Hunters and look on as the puppies played games.
I tore through a ton of work this morning and afternoon, taking a break for lunch.  I had two whole wheat toasties with hummus and tabbouleh.  A banana on the side!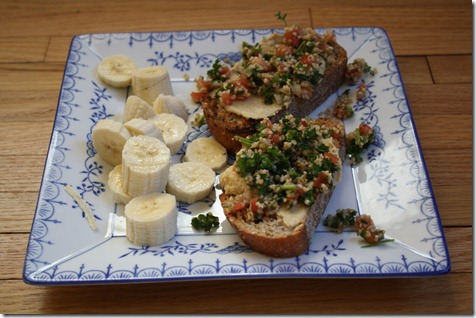 And a baked apple.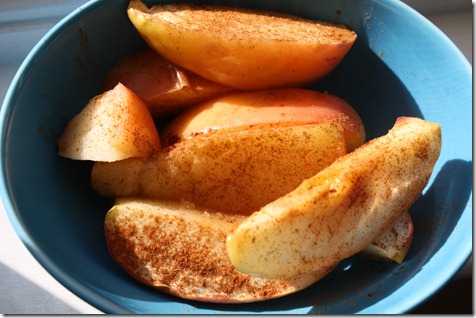 Snack for the afternoon was more toast with sunflower butter and some white chocolate chips.  This snack totally crushes the sugar cravings!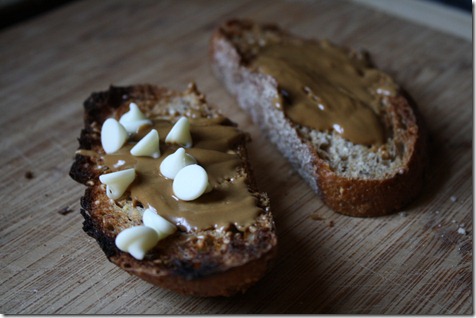 So, today is our two year wedding anniversary!  A lot of people asked if we had special plans, and we didn't really.  We are going to Phoenix in a few weeks for vacation/work trip, and I'm SO excited for that.   And although we didn't have "special" plans for tonight, we still wanted to mark the occasion by going out.
First, we drove by a townhouse that the Husband has been obsessing over online.  We cannot afford this house right now but the Hus wanted to see it in real life to confirm how amazing it seemed.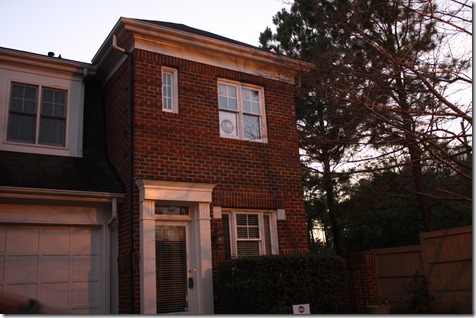 Then, we went out to dinner at a new restaurant in Charlotte called Cowfish.  Cowfish = Half burger menu, half sushi menu.  I had checked out the menu online and heard many rave reviews, so we were both excited for our special meal.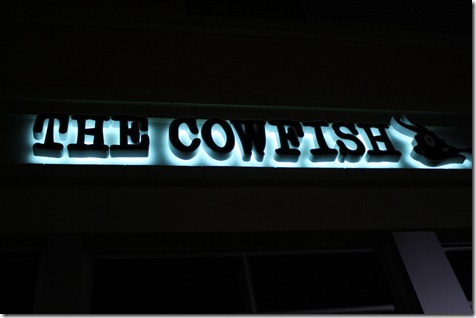 I brought our honeymoon album so we could relive our most amazing vacation to date!  We went to Napa Valley and San Francisco for 10 days.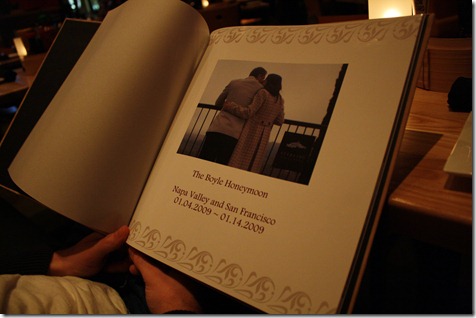 One thing I loved about Cowfish was that the vegetarian items were clearly labeled with a V (they also had gluten-free foods labeled with a GF).  This make reading the 13 page menu much, much easier since there was a ton of stuff at a burger/sushi place that I couldn't eat. 
For our appetizer, we started off with the tofu lettuce wrap.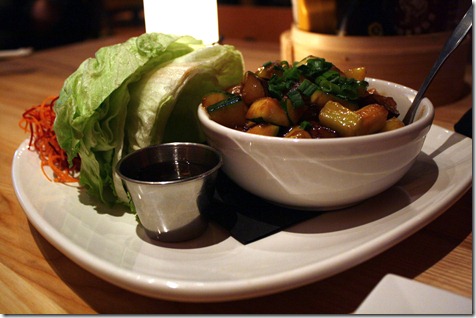 LOVED this.  Chunks of eggplant, zucchini, squash, and tofu.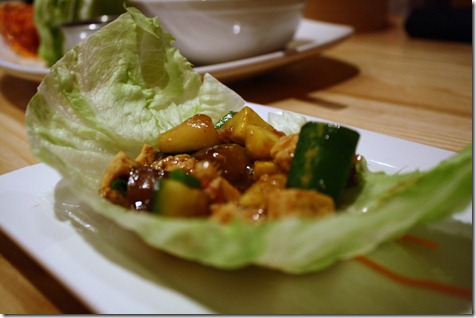 And I branched out for my entree!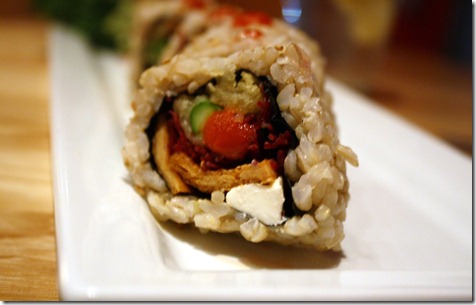 First time ever eating vegetarian sushi!  In fact, this was my first time eating sushi since August 2005, which I accidentally ate avocado sushi and ended up being rushed to student health with hives all over my entire body (I'm highly allergic).  I've avoided sushi ever since because avocado is usually one of the main ingredients in vegetarian sushi.  The server at Cowfish assured me that he would tell the kitchen to be careful not to cross contaminate any cutting boards or knives so I felt safe eating the sushi.
My roll was sooo good.  I could eat this every day!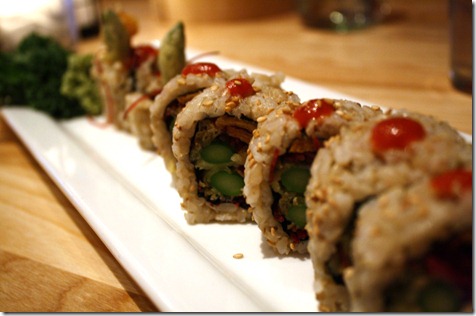 I had tempura asparagus with tofu, beets, and cream cheese.  I asked for brown rice and chili sauce on top.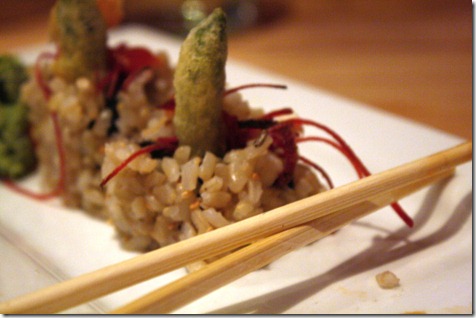 AND – get this – my roll was only $6.  I am going to go back to Cowfish all the time!
After dinner, the Husband and I finally saw the latest Harry Potter.  It was amazing, but slowly paced.  Yawn.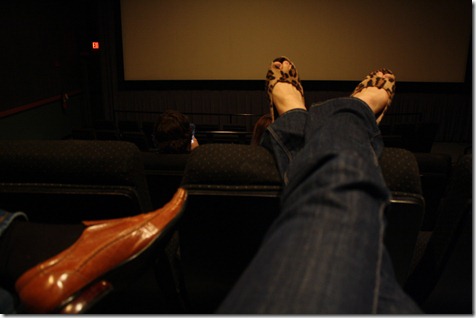 Came home and ate this coconut macaroon, which Diana made for me.  You've got to check out the recipe and make some for yourself.  I loved how it wasn't overly sweet or super chewy.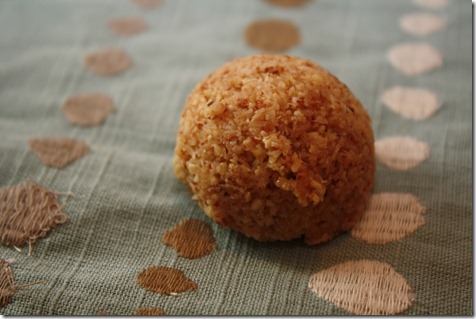 Whew!  What a day.  Filled with sweat, work, good food, and good memories.  My perfect kind of day.  🙂