Maggie's laziness has reach an all-time high.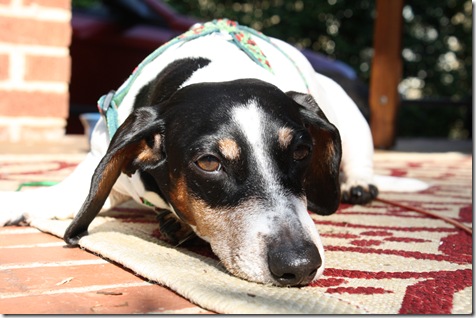 If you've ever read her "About Maggie" page, you know that Maggie is the dumbest, laziest, and sweetest dog on the planet.  Think of a living, breathing cinnamon roll that likes to cuddle up next to you and eat kibble.  She HATES walking, running, stretching, moving, or transferring her little bootay from one room to the other. 
But lately, she's gotten even lazier!  She refuses to go on walks now.  I have to carry her from the couch into the grass, where she promptly squats and does her business.  Then she looks up at me like, "Hello? You may pick me back up!"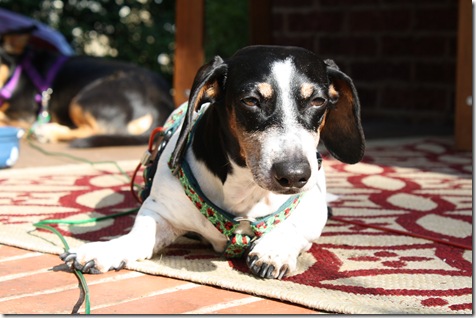 I don't think this is a medical issue… it's just a laziness issue.  What can I do to motivate her to MOVE?  She literally flattens herself down on the sidewalk during walks and refuses to budge.  She does enjoy laying on the patio with her pink belly up in the air.  She loves to sunbathe because it doesn't require moving!
Help my lazy wiener!
In other news….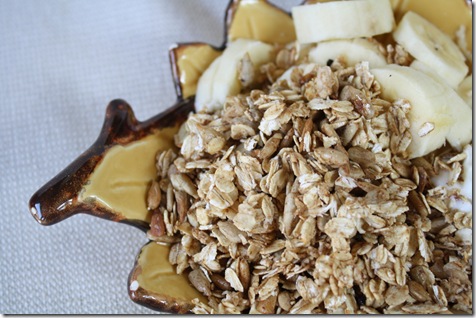 This morning I made Toasted Oatmeal.   I love toasting grains (Sweet and Salty Toasted Quinoa, Pumpkin Spice Toasted Quinoa, Toasted Ptitim), and someone suggested I try toasting oatmeal.
Toasting oatmeal is the perfect balance between eating it raw (which I love!) and full-out baked granola.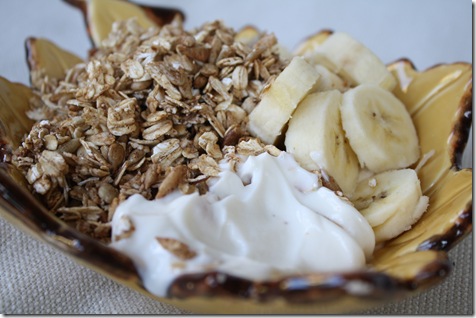 Quaker is one of our epic Healthy Living Summit sponsors!  Wahoo!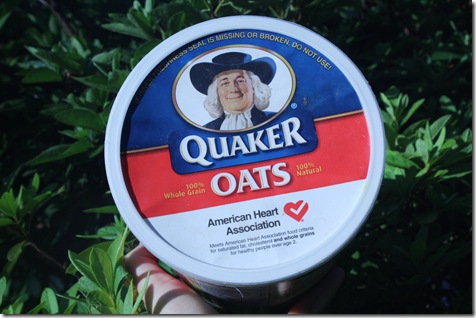 To make the toasted oatmeal, I combined:
1/2 cup oatmeal
1/2 tablespoon honey
1/2 tablespoon rice milk
2 tablespoons sunflower seeds
Cinnamon
And then spread it out on a baking sheet and cooked for 7 minutes at 400 degrees.
Served with some Stonyfield Oikos (another Healthy Living Summit sponsor!) and a banana.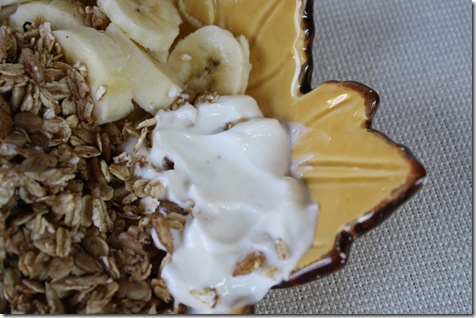 Places to go, people to see!
Do you have a lazy pet??