It's super crunchy and makes a wonderful granola replacement!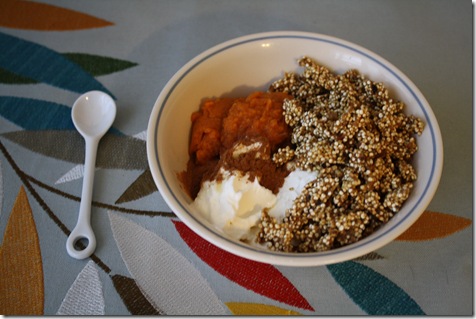 Ingredients:
1/3 cup quinoa, rinsed
2 tablespoons flax
1/2 tablespoon cinnamon
1 tablespoon maple syrup
Ingredients for Pumpkin Yogurt
Directions:
Preheat oven to 350
Mix the first four ingredients together and spread out on greased cookie sheet.
Bake 10 minutes, stirring occasionally.
Remove from oven and let cool.
Serving alongside Pumpkin Yogurt and enjoy!