Have I mentioned that someone else in my house is addicted to organic blue corn chips?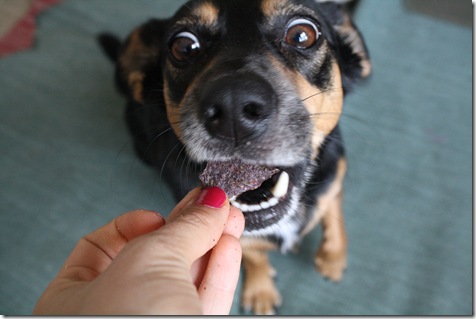 James hears the sound of the chip bag opening and is immediately at my feet, begging for a chip.  He can easily put away an entire human-sized serving.  He's not a very food-focused dog so I find it funny that blue corn chips are the one thing he loves.
I had some, too!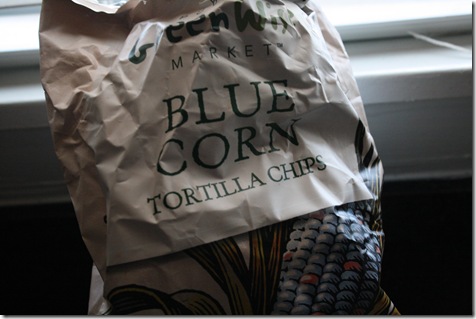 And then I headed over to Ryan's to help her move.  There wasn't much to be done, but I packed up a few boxes.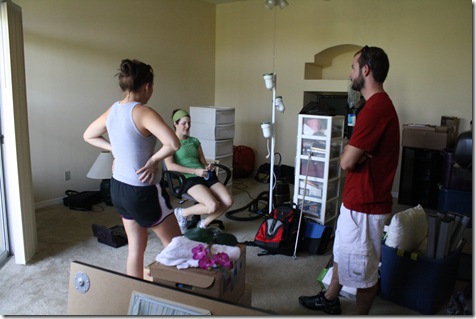 I actually began to feel terrible at Ryan's house… getting really hot, a sore tummy.  Whatever this is, I don't think it's just the after-effects of three beers.
I was suppose to squeeze in a long bike ride today.  The Century (100 miles) race is in 22 days, and I'm definitely in the mindset of "no room to slack off," especially since the Metric Century (recap) was so challenging.  But sometimes… you gotta just give yourself permission to rest, especially when you're feeling a little ill!  Pushing through a workout when you're physically or mentally not there isn't ideal.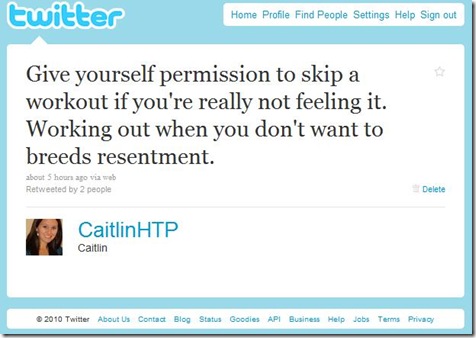 Truthfully, I am excited to take some time off from endurance events once this race is over.  Signing up for races is great motivation, but the last 5 months have included a marathon, Olympic triathlon, Metric Century, and a Century.  I need a break!  I want to just run and bike for fun, not because I "have to" to make race goals.  (Not that I'm not having fun racing; you know what I  mean.)
I decided to come home, make lunch, and read a book on the couch instead of exercising.  It was great!
Lunch: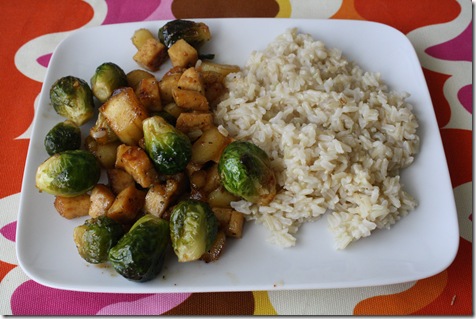 Tofu, parsnips, and Brussel sprouts stir-fry (I made a sauce with soy sauce, maple syrup, and spices) + brown rice: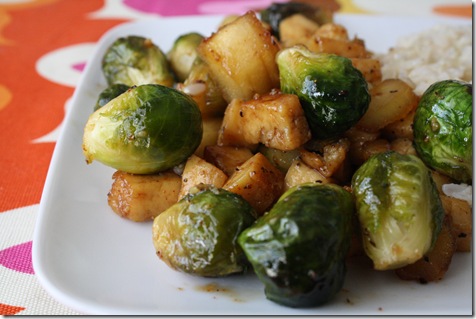 And… Dinner:  A sweet potato, baked beans, and a Green Monster (1 cup almond breeze, 1 banana, 2 cups spinach).
My appetite is really off… I had to choke down both meals.  Maybe I'll gnaw on some crackers and drink some tea later night?
Any other frequent racers ever feel burnt out?  How do you overcome this feeling when you're in the middle of training?
Oh, and side note:  Anyone else watching the Mayweather v. Mosley fight?  I'm rooting for Mosley!