I know that I've made most of these points about waiting to find out our baby's sex throughout a handful of posts over the last two years, but – I wanted to revisit the topic!  I have several in-real-life friends who are pregnant and about to hit that 20 week mark when you can find out, and they've come to me wanting to know, "Should we wait? Would you do it again?"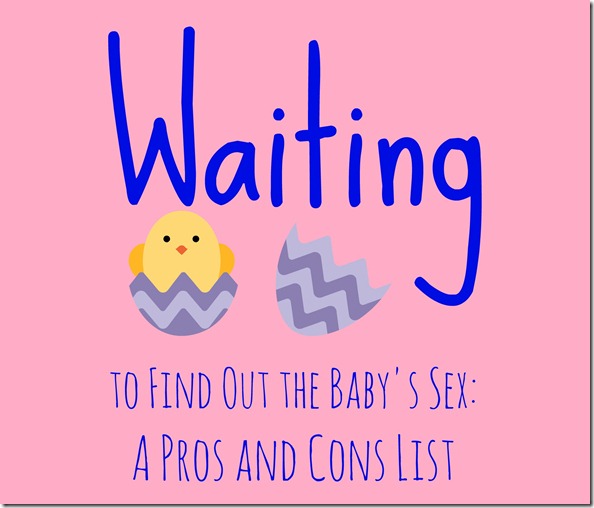 The short answer is YES!  We were thrilled that we waited to find out Henry's sex, and we will definitely do it for future babies.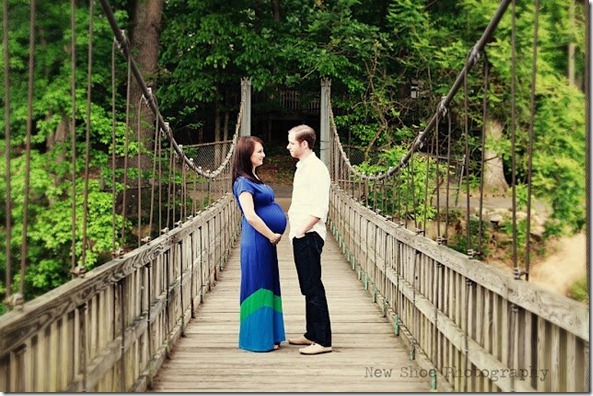 Here's my case for waiting:
You can't go overboard shopping. 
When you know the baby's sex, you're going to buy more cute outfits.  I'm sure this is a scientifically proven fact.  Hah.  In all seriousness, 'gender neutral' newborn clothes are pretty blah and boring, so there's not a big temptation to buy lots of stuff.
It's more economical for Baby #2.
When you're buying (or given) neutral clothing, you can reuse for it the next baby, regardless of whether you have a boy or girl second.  I know that of course a boy baby can wear a purple heart onesie and of course a girl baby can wear a truck onesie, but again – it seriously cuts down on shopping when everything is more neutral, at least at the beginning.
This extends beyond clothes – there are "girl" or "boy" strollers, car seats, pack n plays… Of course, even if you know the sex of your baby, you can still buy and register for more neutral gear, but I've noticed that most people gravitate towards sex-specific gear when they know what they're having.  (And again, I'm not saying that a baby boy can't rock a pink car seat…)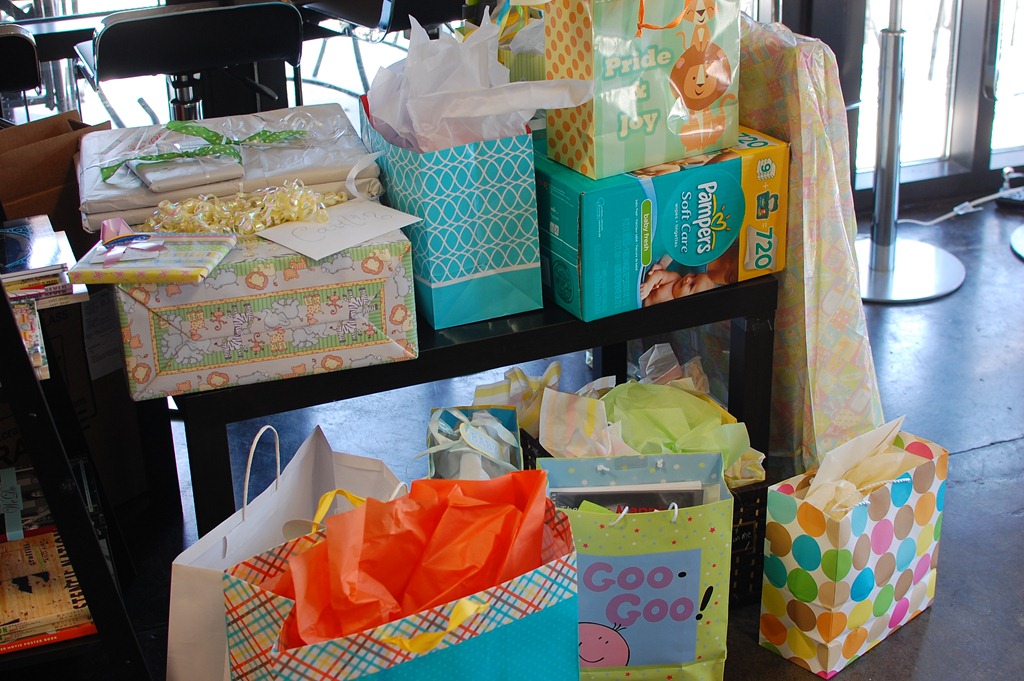 It makes birth extra-exciting.
Birth is exciting ALWAYS because you're about to meet your baby.  But I was extra-excited because I didn't even know if my baby was going to be a boy or a girl.  Finding out something so pivotal and central to my child was a 'carrot' during labor, and it really motivated me to get through the hard parts.  And it was like a double-whammy surprise when he was born.  When Kristien choked out, "It's a boy!" he was actually announcing a previously unknown fact – pretty cool!
It feels quaint and old-fashioned.
We live in high-speed, technological times.  Not finding out whether we were having a boy or a girl felt… quaint.  Like a relic from the past!   It was fun to know that we were experiencing childbirth like our older relatives.
It's fun!
I loved the mystery of not knowing whether we were having a boy or a girl.  It was exciting and fun to talk about each scenario when I was 9 months pregnant and ready to pop.  I know that many people think this version of "fun" sounds like torture, but seriously – we thought it was so neat and intriguing not to know until the moment that he arrived.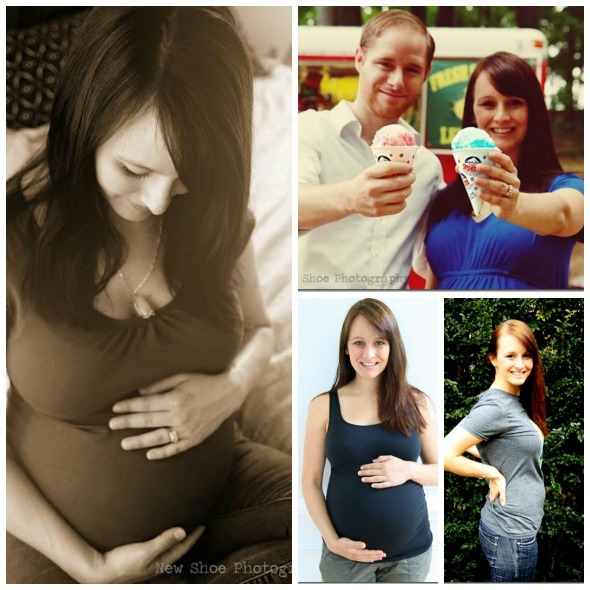 And now… for some drawbacks!
Not knowing the sex makes it a slightly harder to bond with baby in utero.
I imagine that it's easier to feel connected to your child before their birth if you know whether it's a boy or a girl.  It was so hard for me to imagine my baby because I didn't even know if I should picture a boy or a girl!  Of course, I still loved Henry when he was inside me, I just think you probably forge a deeper in-utero connection when you imagine what life will really look like after they are born.
You can't go overboard shopping.
Ah, yes.  A drawback and a benefit.  You can't go overboard shopping, which is nice on your wallet, but it's certainly not as fun!  Little newborn boy and little newborn girl stuff is totally adorable.  And again, neutral stuff is boring.  So boring.
You don't get to do a big gender reveal party.
… And that could be disappointing, if you like the idea of throwing a fancy reveal!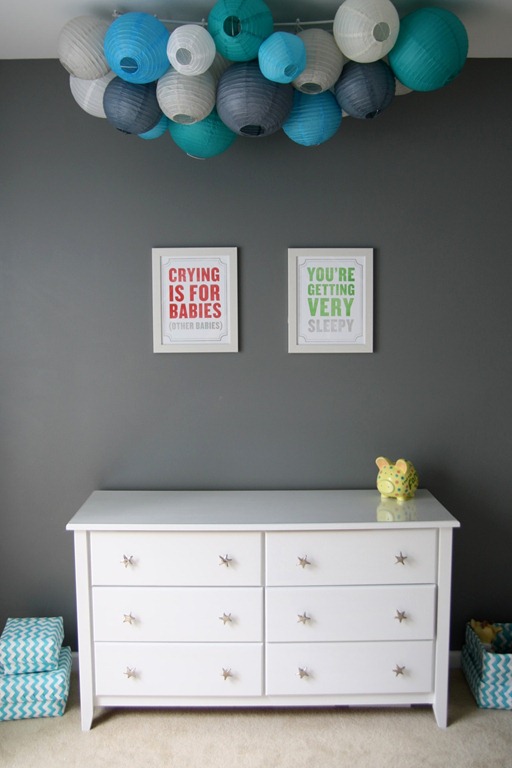 It's hard to get your older children used to the idea of a sibling.
This is just a theory, of course, but I imagine that it's hard to get your toddler or elementary schooler excited about a baby when you can't tell them whether they'll have a little brother or little sister.   Plus – what if your kid really wants a particular sex, and they are disappointed when their sibling is born?!   That would not be a fun hospital conversation.  Better to prepare them for reality sooner rather than later, right?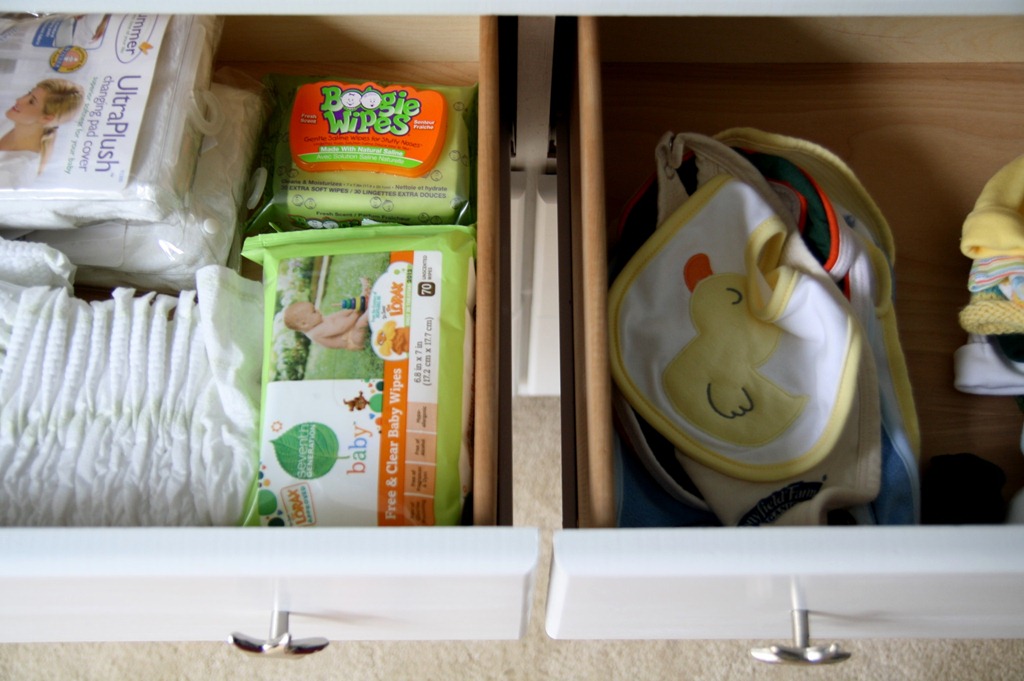 This is definitely a matter of personal preference – I know some people HATE the idea of a surprise at birth or of waiting to find out.  But I really loved waiting, and like I said, I'll do it again in a heartbeat!
Did you wait?  Did you find out?  Would you do it differently in the future?  Am I missing any pros or cons?
For more fun baby stuff, here's my Week-by-Week Pregnancy Posts.