I'm making a real effort to get back on track in all areas of my life. Healthy eating – CHECK. Sleep – CHECK. Fitness – CHECK. Catching up on Fear the Walking Dead – CHECK (and AHHH! So good). And last, but not least, Book a Week! When I was about 15 books into my New Year's Resolution, someone asked me if trying to read a book a week would burn me out on reading. At the time, I said, "Nope!" But… It did. I definitely had a period where I did not want to pick up a book… so I didn't.
I've been getting back into the habit. Here's a GREAT parenting book that I just finished this week.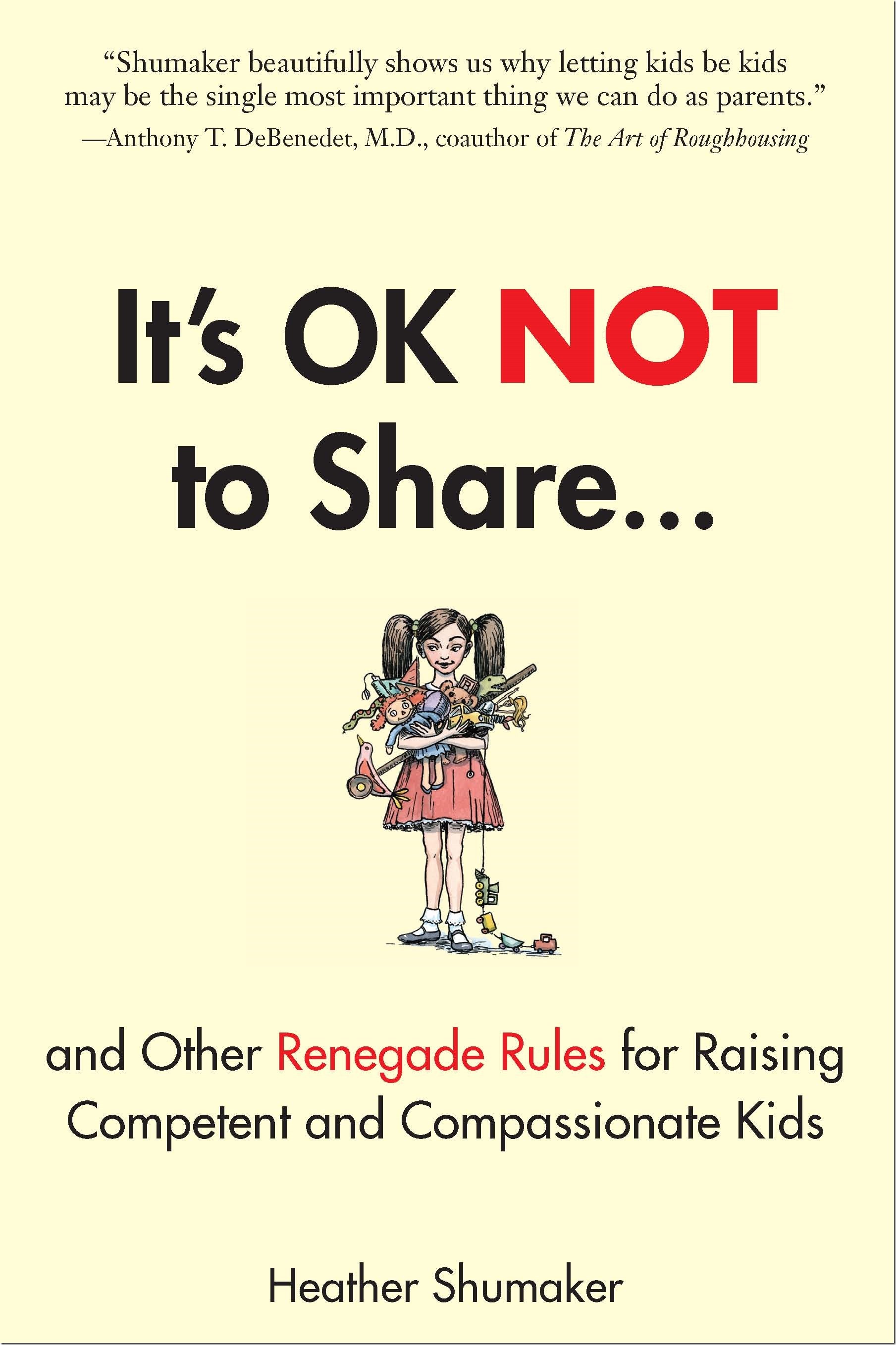 Week 27: It's Okay Not to Share and Other Renegade Rules for Raising Competent and Compassionate Kids
This book is AMAZING, thought-provoking, and insightful, and I highly recommend that all parents of young children (2 – 6 years old would probably be the best) pick up a copy. This book was given to me by Henry's preschool director, as many of the philosophies described guide the school's procedures.
This book has a huge emphasis on unstructured play, which I love. And the book discusses so many crucial topics and gives great guidance on handling many "discipline" issues… which actually aren't discipline issues at all. I loved the idea of "changing the place, not the child" when it comes to so many things, like roughhousing, messy art, or even swear words. This is a very progressive book that places a lot of emphasis on understanding and respecting a child's emotions. It also gives a good look at what kids are developmentally capable of understanding/appreciating.
The title – "It's Okay Not to Share" – focuses on the fact that the author does not support "forced sharing on demand." Adults do this, she says, because of social politeness, but what we're really teaching kids is that 1) they can't trust adults to protect their play and 2) they should get what they want instantly. She also argues that forced sharing doesn't actually teach generosity. Instead, the author advocates taking long turns and sharing only when one child ready to be "done," which actually benefits both kids on the equation. Makes sense to me! If this mindset sounds logical to you, check out another chapter of the book here!
I think the hardest part of applying these 'renegade rules' is applying the rules in public with parents/kids who don't follow the same philosophy. There's a section at the end of each chapter about this very issue, which I really appreciated! I have actually long been against forced sharing; this rule is easy to enforce when your kid wants something someone else does. But its haaaard when a stranger is demanding your kid share on demand. The other day on the playground, another mom told Henry to get off the swing for a kid who had just walked over! She said, "It's his turn now. Get off!" I wasn't sure what to do so I spluttered out a, "Henry, this boy would like a turn. Are you ready to be done? No? Okay, well when you are, let him have the swing" but I felt SO AWKWARD because I was definitely going against the grain. Thanks to reading this book, I know that I was politely supporting his right to play (just as I would've protected the other kid's right if Henry had wanted his swing).
A reader on Instagram asked me for a list of parenting books that I have read and love. Here you go!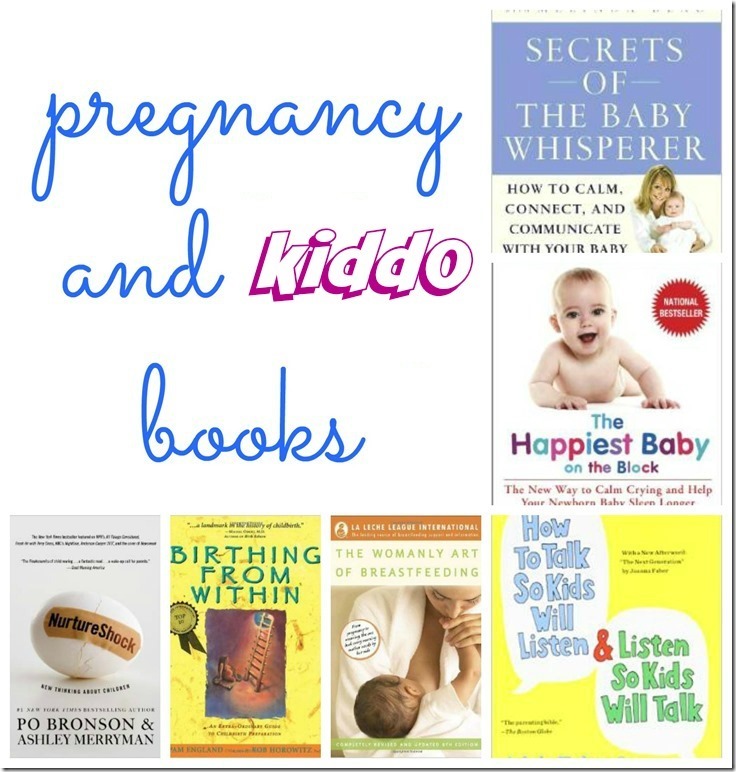 Big Kids
How to Talk So Kids Will Listen and Listen So Kids Will Talk
All Joy and No Fun: The Paradox of Modern Parenthood
The Opposite of Spoiled: Raising Kids Who Are Grounded, Generous, and Smart About Money
Pregnancy, Childbirth and Babies
Ina May's Guide to Childbirth
Natural Childbirth the Bradley Way
Healthy Sleep Habits, Happy Child
The Womanly Art of Breastfeeding
What pregnancy, baby, or kid books do you recommend?