Hi there.  I'm Caitlin.  Most people around the Internet know me as CaitlinHTP.  I started this blog back in 2008 as a way to document my effort to lead a healthier, happier, and more balanced life.
In 2015, I stopped blogging and disappeared from the Internet.  In 2021, I decided to make a little comeback.  Maybe I'll stick around!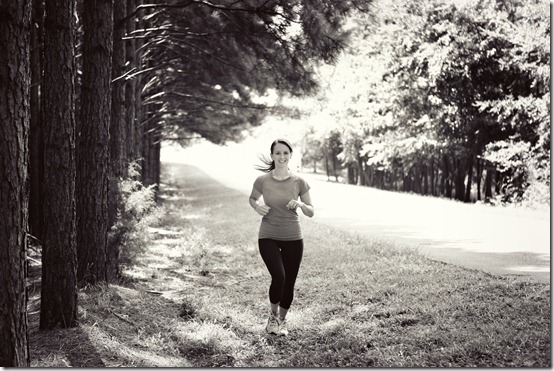 Fun facts about me, in no particular order (and updated for 2021):
I'm 37 years old.
I love to exercise!  I used to love to race but haven't done one in a long time. I've done about 60 races, including two marathons.  Once, I suffered from temporary insanity and did a Half Ironman.
I'm working with a fitness coach and have transitioned to weight lifting.  I no longer do exercise cardio (except walking). A big change but I'm really enjoying it.
I still love to read books – we take a weekly trip to the library!
I'm a mom to a two awesome kiddos, who I used to write about all the time but probably won't again. You can read my pregnancy recaps and birth story on this page.
I am married to a truly awesome man that I refer to as "the Husband" on the blog. We have been married since 2009 but met when we were 19 years old. In addition to our kids, we have two dogs named James and Sam.
I'm still proud to call myself a feminist… but a lot of my other political leanings have changed as I've gotten older and had more experiences. The world has changed a lot, too, and I don't really feel at home with any particular political party anymore.  Politics is still very important to me, and I stay up-to-date on things.
We love to RV and travel!
This blog used to be my full-time job.  In 2009, I launched the Operation Beautiful movement, which encourages people to write positive messages on Post-It notes and leave them in public places for other people to find.  A few years after I stopped blogging, I started a Facebook marketing company; it has grown to six employees including me!
I am the author of three books, which I am very proud of.
I was born and raised in Miami, Florida. I moved to Pittsburgh, Pennsylvania for college, and then the Husband and I lived in Orlando, Florida for three years.  We moved to Charlotte, North Carolina in 2010. We eventually relocated out of North Carolina but still live in the general area.
Once, I went 60 days without wearing makeup, shaving, or primping in any form.
I've been on The Today Show!
If you ever want to email me, I'd love to chat – my blog e-mail is seebriderun@gmail.com.