The quest for healthy post-partum eats continues!  I don't know how we've managed to swing it, but I swear that we've all been eating better in the two weeks since Claire was born than in the months before.  Too bad I can't say the same for sleep…  One battle at a time, right?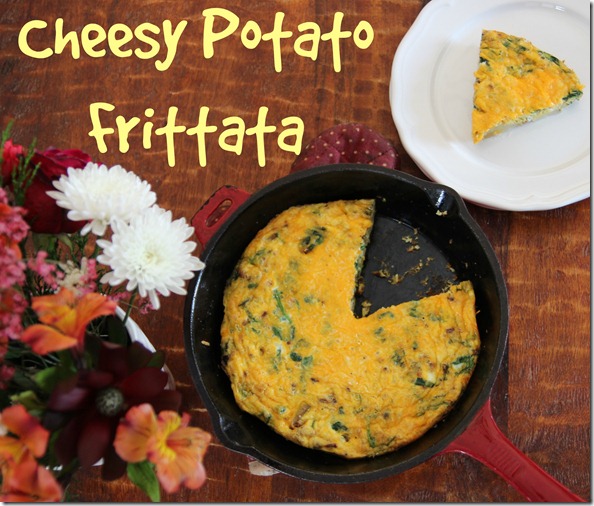 Over the weekend, DadHTP stopped by just as I was pulling this dish out of the oven.  Served with a simple salad, this was the perfect lunch for the whole family.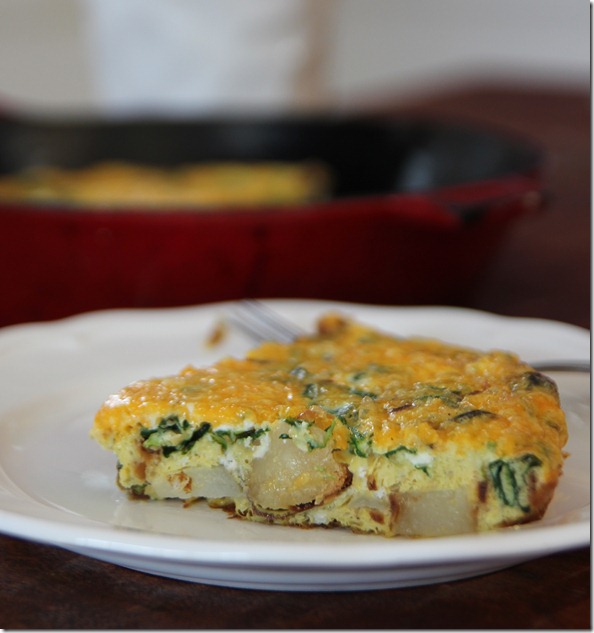 This reminds me of Quiche Cornbread (still one of my favorite all-time crowd-pleasing recipes – but the grand prize goes to Santa Fe Casserole). Instead of a cornbread base, this recipe features roasted potatoes.  If you make the potatoes ahead of time for another meal, this dish is super fast and easy to prepare.  We *always* have leftover potatoes in the fridge, so it came together in no time!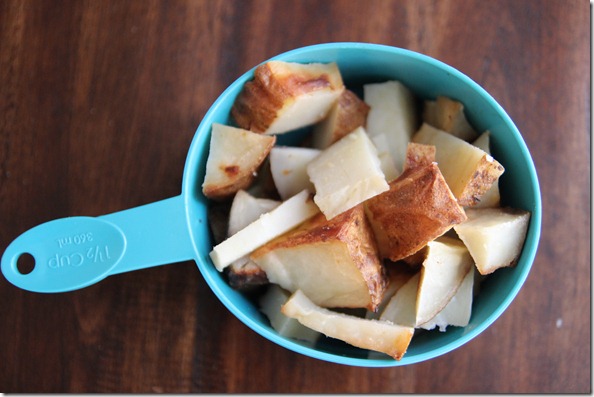 Alternatively, you could use a frozen potato, like this kind from Alexa.  Just bake the tots for 15 minutes or so before adding the other ingredients.
I used a tablespoon of onion dip mix for flavoring, but if onion isn't your thing, you should skip the spice entirely (it would still be good!) or try a touch of cayenne pepper.
Cheesy Potato Frittata
Ingredients (for about three – four servings, depending on your slices):
1 and 1/2 cup pre-roasted Russet potatoes, chopped into bite-sized pieces
1 and 1/2 cup raw baby spinach, shredded into small pieces
1 tablespoon olive oil
Optional: 1 tablespoon onion dip mix
6 eggs
1/4 cup milk
Salt to taste
1/2 cup shredded cheddar cheese
Directions:
Preheat oven to 350 and grease a cast-iron baking dish (or a glass pie dish).
Spread out chopped potatoes on the bottom of the baking dish.
On the stovetop on medium, quickly wilt the spinach with the olive oil and spices.
In a mixing bowl, beat the eggs, milk, and spinach.  Pour over the potatoes.
Top with shredded cheese.
Bake for 35 minutes or until golden on top.
Serve and enjoy!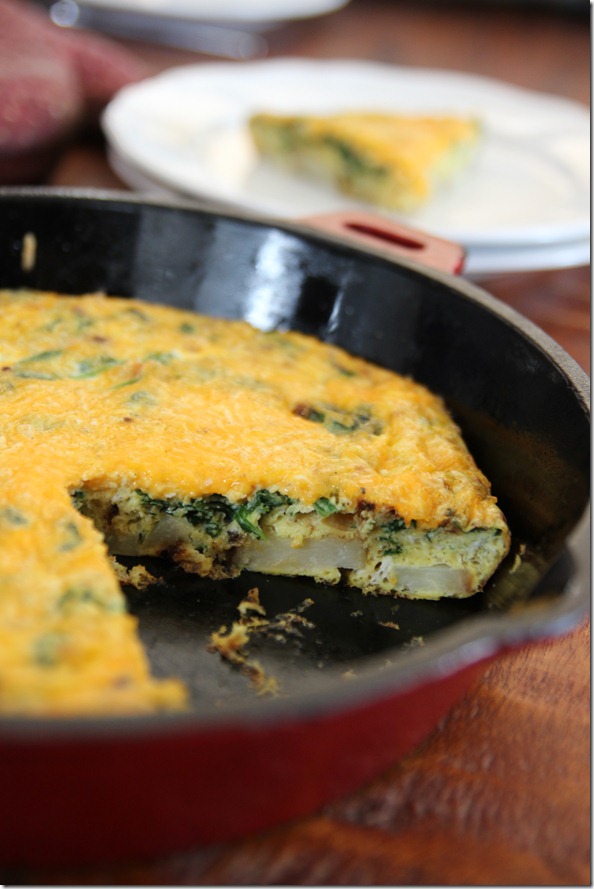 This would be an awesome holiday buffet dish.  It would pair reaaaaally well with a warm cinnamon bun (but wouldn't everything?).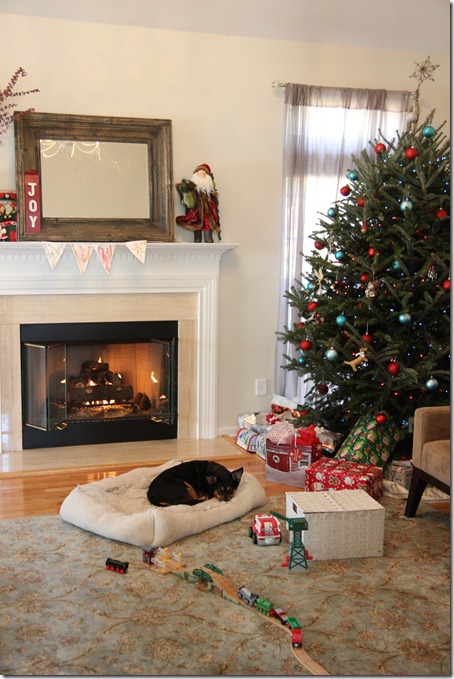 Hope you had a fabulous and healthy weekend, too!