Over the weekend, I hit the stir-crazy point. I was SO sick of being in the house and on the couch – since leaving the hospital, I've only really left the house to drive Henry to school and take Claire to the doctor's.  I truly thought I was going to lose my mind if I didn't go do something else!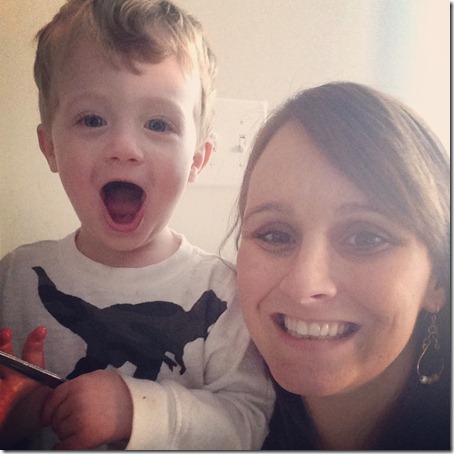 So over the weekend, I went to the grocery store AND took Henry to the playground while the Husband stayed behind with Claire (and a bottle, of course).  IT FELT SO GOOD.  Freeeeeeeeeeedom!  The produce section was never so exciting.  Hah.
I also started making an effort to exercise everyday.  Here's my workouts so far:
9 Days Post-Partum: Walked 0.25 mile
10 Days PP: Walked 0.50 mile
11 Days PP: Went on two walks for a total of 1.0 mile
12 Days PP: Went on two walks for a total of 2.0 miles
13 Days PP: Went on one 1.5 mile walk wearing Claire in the Ergo AND pushing Henry in the stroller <—oof!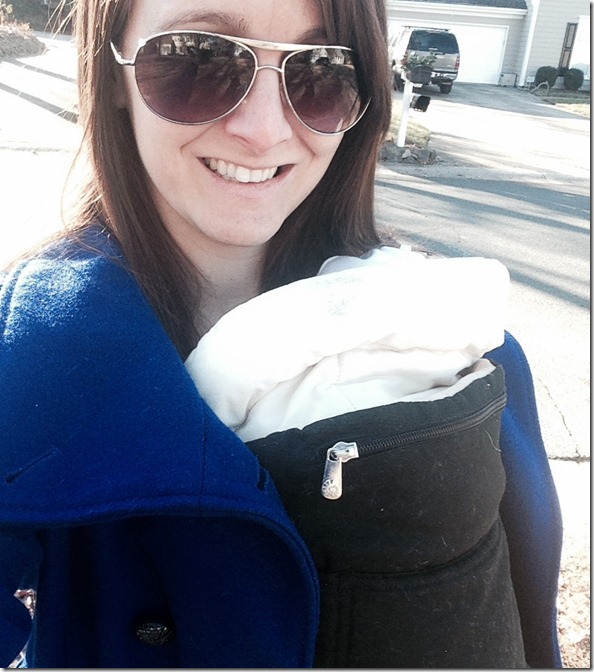 For the first few walks, I walked until my stitches started to feel funny, and then I turned around.  But by 11 days post-partum, I could walk a whole mile without any discomfort at all, and now I'm only really limited by what Henry or Claire will put up with.  My 'plan' is to go on at least one walk a day, everyday, until I'm cleared for more challenging workouts at my next doctor's appointment.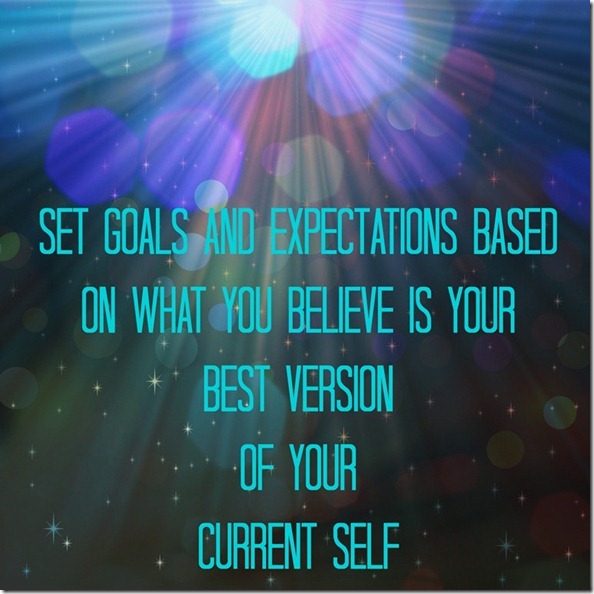 I don't really care how far I walk; it's more important to me to just get out there regularly. I would love to do a morning and evening walk, but that may be hard to swing with the winter weather!  Regardless, it feels super good for the body + soul to get outside and smell the fresh air.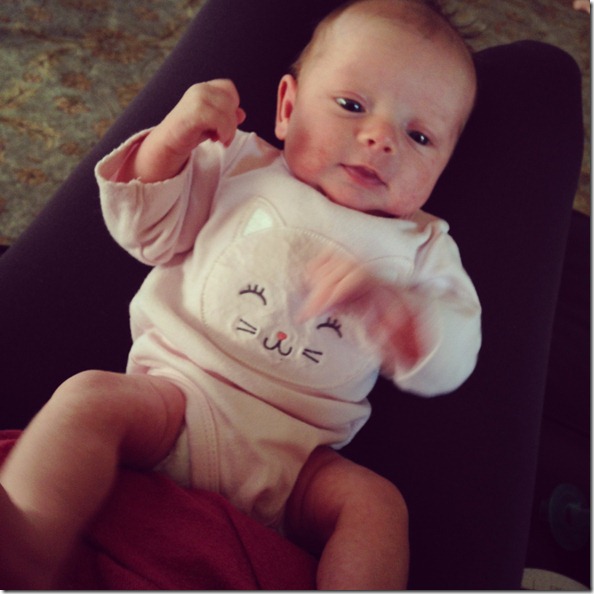 This is pretty much the technique that I used to get back into running shape post-Henry – I walked until I was cleared to run, and then I used the Couch to 5K App (<—there's my review of the app) to work my way up to jogging and running.
Some related content on WALKING <3 <3 <3
Six Ways to Embrace the Walking Break
How to Walk a Half Marathon <—harder than it sounds!!
Walk Harder – How to Make Your Walk More Challenging (plus a really yummy recipe)
Reader Q&A: Do Real Runners Walk?
Walk the Dog Workout <— a walking workout to do with your pup