Well, it's just one of those days. I spent the morning at AT&T because I dropped my iPhone yesterday during a training run – destroying the screen.  Then, I was informed that my cell insurance plan was officially dropping me because I've filed "too many claims."  Whoops.  Afterwards, I drove to the supermarket to pick up some beans for Henry (who has become a bean monster), and the grocery bag ripped as I carried stuff back in.  Henry fought his morning nap, and now, I sit at my computer, hoping for at least 45 minutes of peace.  His sleep has been rough lately (I think it's due to separation anxiety).
So.  Yes.  I am determined to turn my slight frown upside down.  Another trip to the park is in order – nothing makes me happier than pushing H on the swings.  As long as I don't drop my phone again, of course.
Here's a wrap-up of two challenges I recently completed – well, kind of.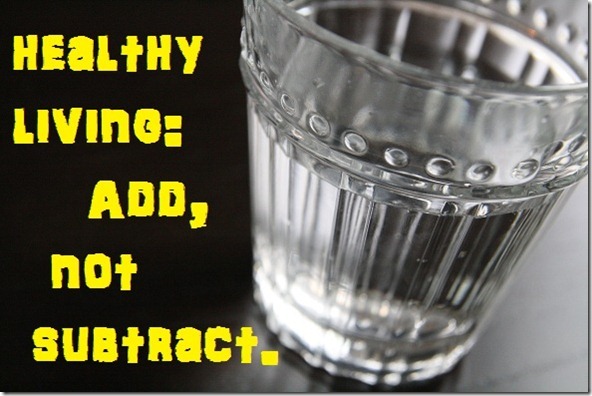 My goal this week was to add healthy things instead of focusing on all the unhealthy behaviors that I wanted to nix.  My goals were to…
ADD:  Water, water, so much water.

ADD: Regular exercise.

ADD: Sleep.  Sleep in a regular pattern.  Early to bed, early to rise.

ADD: Vegetables.

ADD: Regular, balanced meals.
I did okay.  I'm restarting this challenge again this week and have been faring much better so far.  The trouble with last week is that my friends Joe and Jenn came to visit, and Jen and I did a fair amount of 'day drinking' when I wasn't on mommy duty.  It was fun, but it wasn't very in tune with my plans for the week.  I did eat better for the first half of the week, but by the end, I was back to my peanut butter sandwich dinners (nothing wrong with PB sammies, but I could use more greens in my life).
Onto the second challenge… Ironman March!  My goal to complete an Ironman over the course of a month.
How did I do?  Well, I ran 34.3 miles, swam 2.7 miles, and spinned/biked indoors a total of 6 times.  That means I surpassed my run goal, beat my swim goal, and failed to reach my bike goals (I counted each spin class as 15 miles, so I probably rode about 90 miles).  I'm proud of my runs and swims, but the trouble is that I never have difficulties meeting my goals in those sports – biking is my weak sport.
I did really enjoy Ironman March because it forced me to be more well-rounded than usual with my workouts, which is very important because I have a triathlon at the end of April!  I liked the variety a lot.  However, I am disappointed in myself for not completing the challenge – I was so close!  I try to cut myself slack about these things because, let's be honest, triathloning is a hobby for me, not a job, and hobbies should make you happy.  But I really want to do better at the sport this season.  I think I'm halfway to putting my money where my mouth is.  I just wish I could commit more fully (hah – wishing to be able to commit is a funny concept).  I am going easy on myself, though, because the reason I missed my rides were this guy (or traveling for work):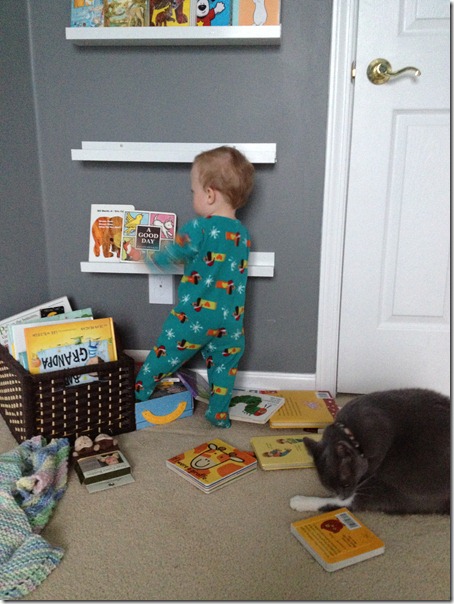 If you want to do Ironman March any month, you can download a PDF of the month-long training plan. 
Are you doing a challenge right now?  Which one and how is it going?