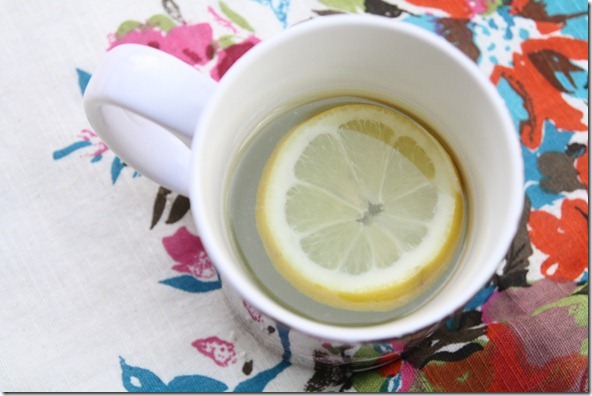 I thought about doing a 'clean eating' challenge this week.  You see, I've kind of fallen off the healthy livin' wagon. Traveling messed up my eating – my meals were super sporadic and definitely lacking vegetables.  I drank way too much coffee, too much wine, and not enough water.  I slept odd hours (really odd hours) or didn't sleep much at all.  Basically, I woke up on this glorious Monday not feeling very hot.
So I thought, "Let's do this!  A challenge!  No more processed foods.  No added sugar.  And definitely no booze.  None of this, none of that."  But then I thought… "Mehhhh, but what about my coffee creamer?  I probably shouldn't be drinking coffee at all on a clean eating week…"  I started to waffle. Not too many things can motivate me to give up coffee. 

Instead of thinking of all the things that I don't want to do this week, I'm going to focus on ADDING things in.  Isn't that a better what to think about healthy living, anyway?
ADD:  Water, water, so much water.

ADD: Regular exercise.

ADD: Sleep.  Sleep in a regular pattern.  Early to bed, early to rise.

ADD: Vegetables.

ADD: Regular, balanced meals.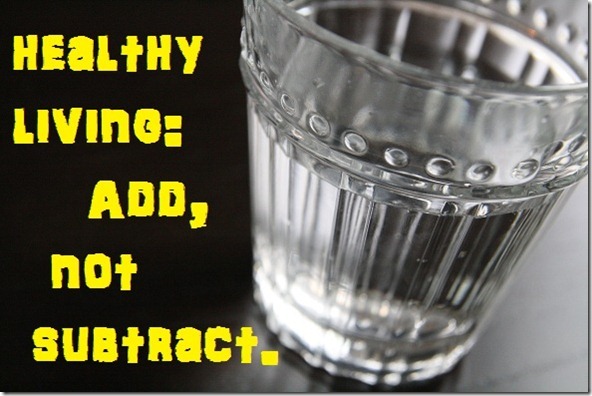 Basically, treat myself the way I know my body likes to be treated – and deserves to be treated, too.  I'm hoping that a week at home with no traveling will make this easy.  Or at the very least – easier.
Anyone want to join me on the Add, Not Subtract Week?  What are you going to add in?
Thought of the Day:
"Don't confuse your path with your destination. Just because it's stormy now doesn't mean you aren't headed for sunshine."