A few weeks after posting my Should You Buy a USA Triathlon Membership? post, I received my USAT welcome pack in the mail.  One of the goodies that I received was a mini rule book for triathlons, and I've been flipping through it whenever I have some down time.
I discovered a few rules that I wasn't aware of and/or commonly see being broken on the triathlon course.  I wanted to share these USAT rules with you!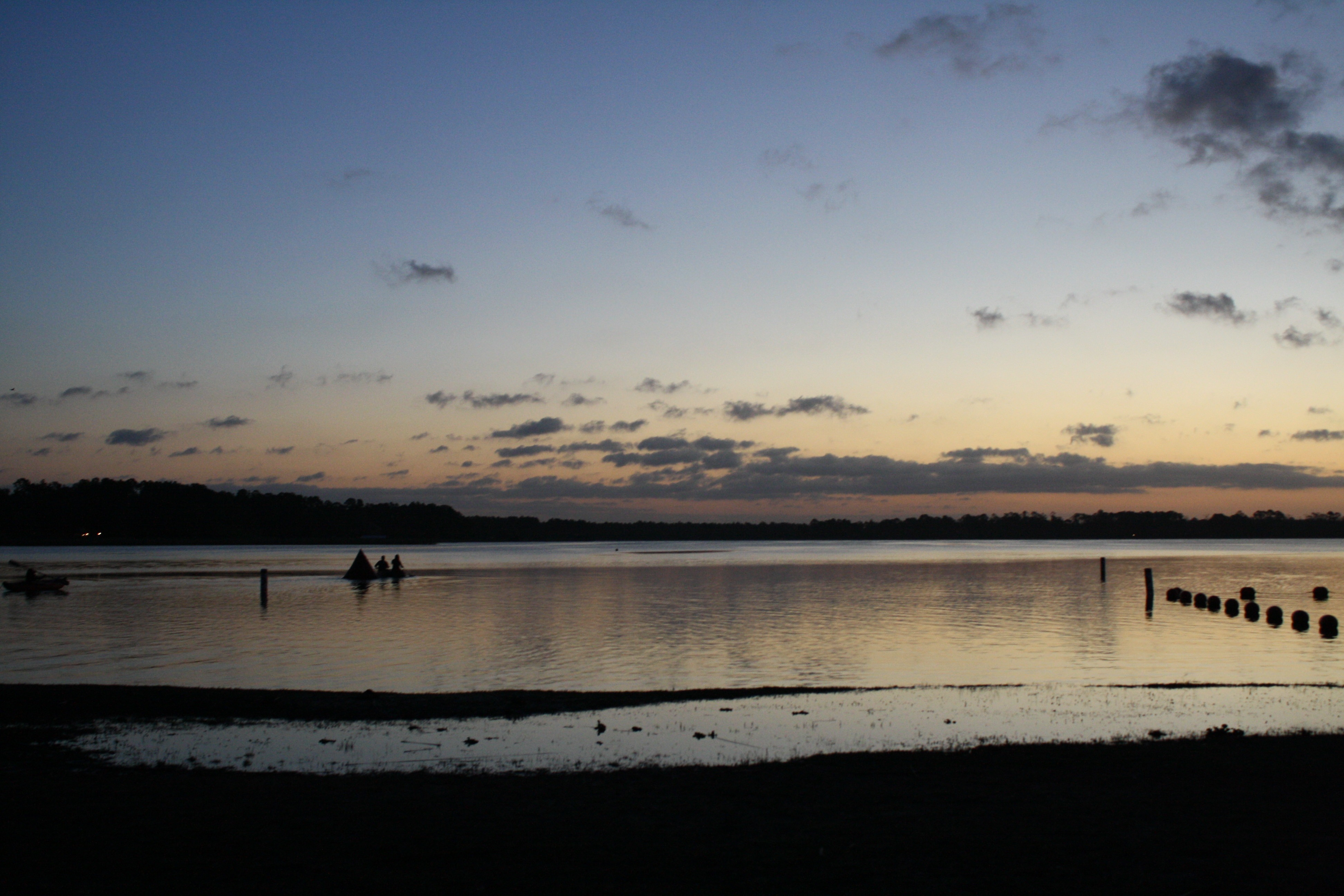 Article III.3 – "At or during an event, or while at the event site, all participants must…refrain from the use of abusive language or conduct."
Drop a f-bomb, and you may be penalized.  Good to know, because I sure do my fair share of muttered cursing during transitions and the first part of the run.  Whoops.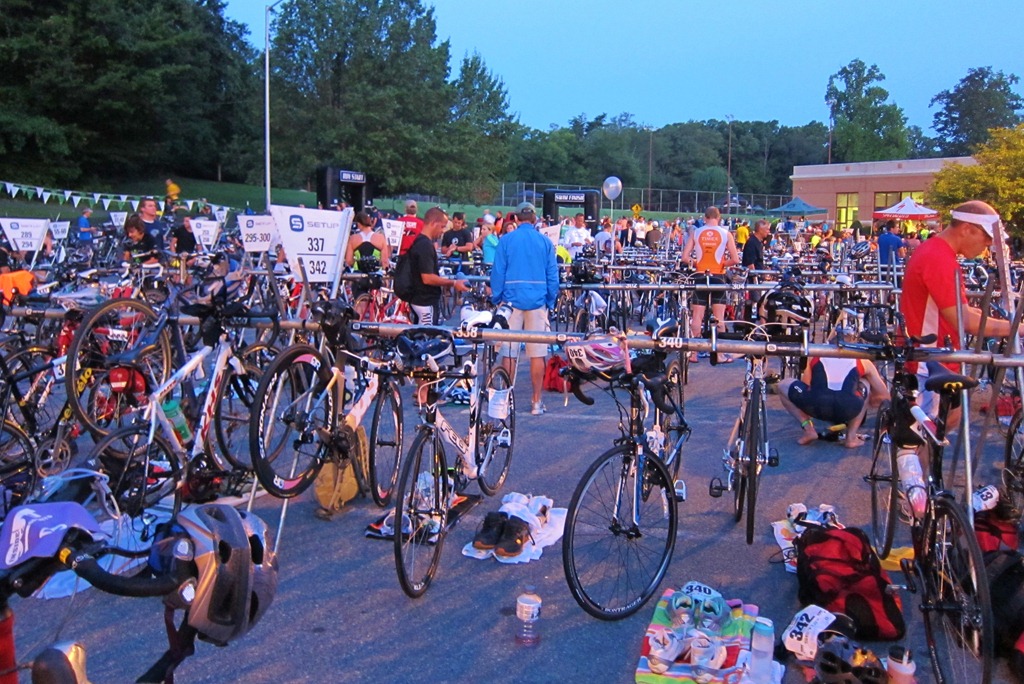 Article III.4 – "No participant shall accept from any person (other than a race official) physical assistance in any form, including food, drink, equipment, support, pacing, a replacement bicycle or bicycle parts, unless an express exception has been granted and approved, in writing, by USA Triathlon."
This means your friend cannot be waiting for you at the start of the run with a bottle of water.  It's really nice to have family and friends out there on the course, cheering for you, but make sure they don't try to give you anything, like a drink or something to eat.
Article IV.2 – "Bottom Contact and Resting [During the Swim]. A participant may stand on the bottom or rest by holding an inanimate object such as a buoy, boat, rope or floating object. Excluding the bottom, a participant shall not use any inanimate object to gain forward progress."
Remember my Wildman Triathlon?  I should've been disqualified, but the race officials took pity on me (read the post and you'll see why).  However, I could've completely avoided the chance of disqualification by merely hanging onto the noodle – not using it for forward progress.  Also – good to know that you can rest by standing up in shallow water!
Article IV.4 – "Wet Suits. Each age group participant shall be permitted to wear a wet suit without penalty in any event sanctioned by USA Triathlon up to and including a water temperature of 78 degrees Fahrenheit. When the water temperature is greater than 78 degrees, but less than 84 degrees Fahrenheit, age group participants may wear a wet suit at their own discretion, provided however that participants who wear a wet suit within this temperature range shall not be eligible for prizes or awards. Age group participants shall not wear wet suits in water temperatures equal to or greater than 84 degrees Fahrenheit."
Wet suits are great because they make you more buoyant, making swimming easier.  However, you can only have this advantage during certain water conditions.  Personally, I hate wet suits and try to avoid them at all costs.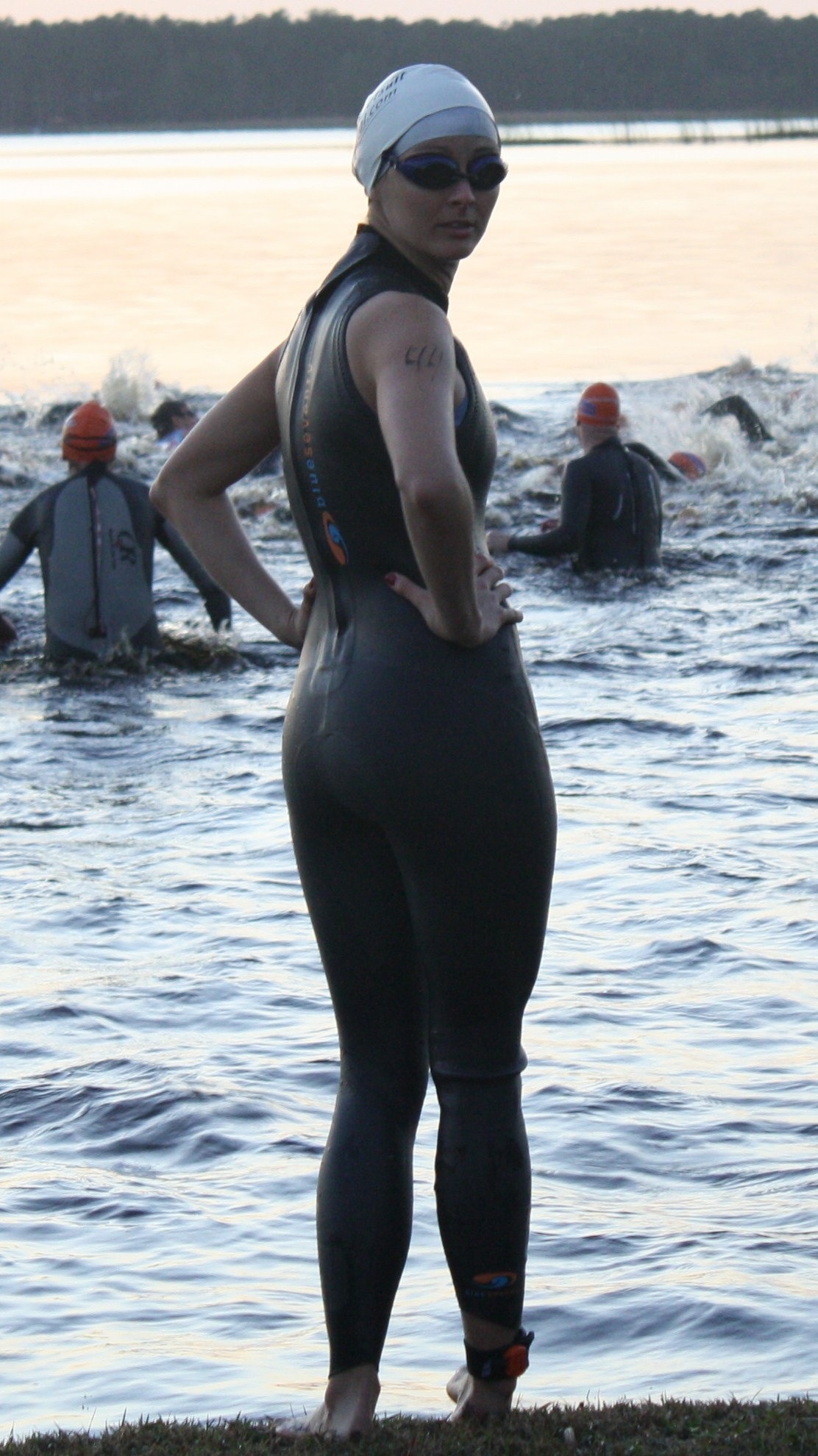 Article V.9 – "Illegal equipment. Any participants who any time uses, wears or carries a headset, radio, headphones, personal audio device, or any other item described in Section 3.4(i) shall be assessed a variable time penalty."
Basically – no music allowed during ANY part of the triathlon.  Most road races will say no headphones, but truthfully, very few people will get upset if they see you running a marathon with headphones (they usually have to officially bar them for insurance reasons).  But wearing headphones during a triathlon is a huge no-no, mainly because of the cyclists.
Article V.9 – "Chin Strap Violations. The helmet must be fastened before the participant first mounts the bicycle, at all times when the participant is on the bicycle, and must not be unfastened until the participant has dismounted."
Lesson learned – put on your helmet and snap the strap before you get on your bike!
Article V.10 – "Drafting. Except as otherwise provided in these Rules, while on the cycling course, no participant shall permit his drafting zone to intersect with or remain intersected with the drafting zone of a leading cyclist or that of a motor vehicle….The term "drafting zone" shall refer to a rectangular area seven (7) meters long and two (2) meters wide surrounding each bicycle…. A participant who approaches another cyclist from the rear or from another unfavorable position bears primary responsibility for avoiding a position foul even if the cyclist being approached alters speed."
Basically, don't draft (use the cyclist in front of you for wind resistance advantage).  If you are coming on behind someone, it's your responsibility to stay out of their draft zone, even if they slow down and enter your draft zone.  If you enter someone's draft zone from the rear, you have 15 seconds to approach, close the gap, and pass.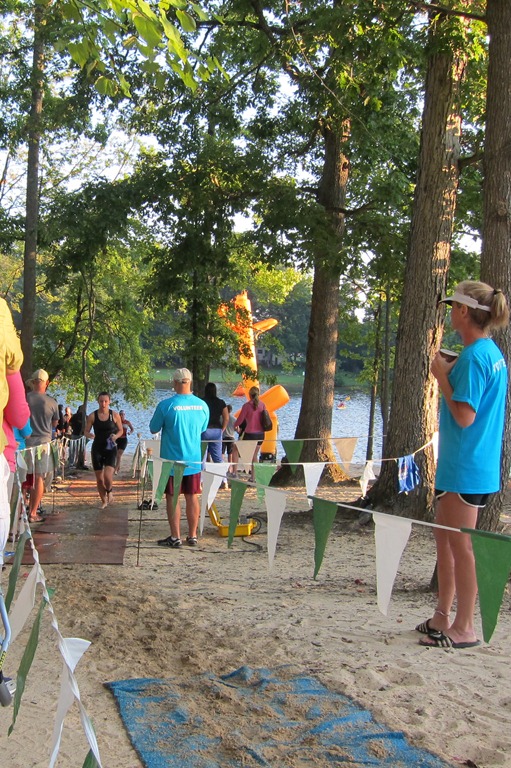 What happens if you break a rule?
Article III.7 – "Variable Time Penalties. A "variable time penalty" as used in these Rules shall mean a time penalty that varies in accordance with the distance category of the event, as defined by the length of the cycling course. The variable time penalty for each of the distance categories shall be the following:"

Forget to strap on your helmet, and you could be looking at a 2:00 – 4:00 dock on your overall time!
Happy (penalty-free!) triathlon-ing!