I'm so glad you all are enjoying Henry's Birth Story (here's Part I).  It's fun to write!  Part II is coming shortly.
When was the last time you felt totally inadequate at something?  I was thinking about this last night.  A few times in my life I have felt inadequate:  when I started my first post-college job; when I went back to college and took chemistry class (the sciences and I do not get along); when I was learning how to swim.  Now, I can add being a mom to the list.  People keep commenting that it seems so natural for me and so easy, but trust me… it's not.  It's SO hard.  The only thing that comes naturally is loving Henry!  Everything else seems really impossible.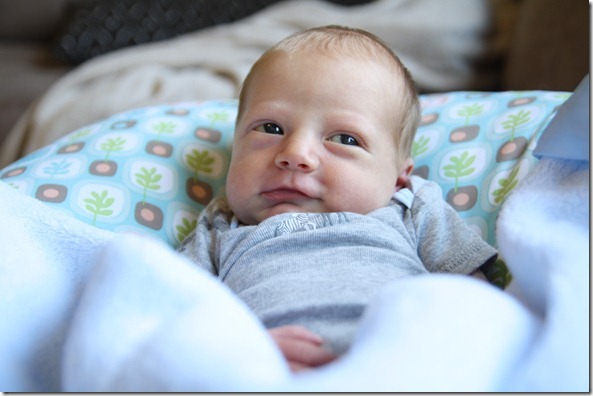 Yesterday was particularly rough.  We were surviving on four hours of broken sleep, and Henry was having trouble with nursing.  I have a whole new level of understanding regarding the breastfeeding v. formula feeding issue.  Everyone talks about breastfeeding like it's the obvious choice, but it is so, so hard (I imagine it gets easier).  I can really understand why many moms intending to breastfeed revert to formula within a few weeks, especially if their baby is having problems.  So far, it's been grueling, both emotionally and physically.   Henry refuses to nurse for more than 10 minutes before falling asleep ('they' say he should be eating at least 20 minutes every two to three hours), so I am currently nursing around the clock – every hour and a half, roughly.  That includes at night when we should both be sleeping.
I didn't move from the couch all day, except to shower (I am covered in leaking milk).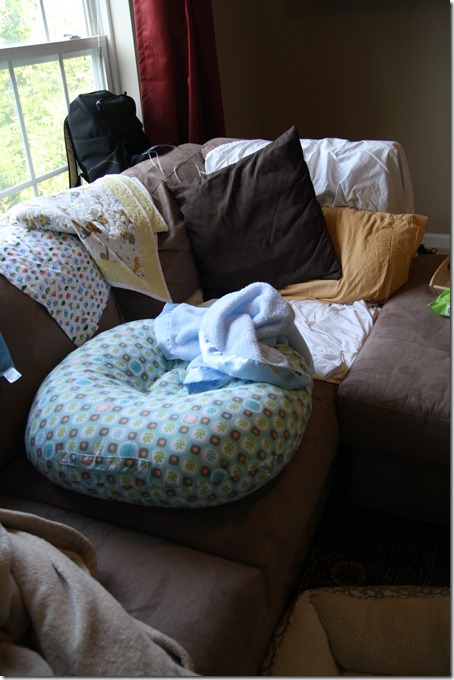 Luckily, I planned ahead and scheduled an appointment with an at-home lactation consultant.  She was so helpful (I think ALL new breastfeeding moms should do this – don't wait until there's a big problem to call).  Henry got weighed, which assured me that I wasn't slowly killing him with my inadequate nursing.  Yes, that was a serious concern of mine.  She also gave me the 'permission' that I needed to pump a bottle, which the Husband gave to Henry last night so I could sleep for a slightly longer stretch.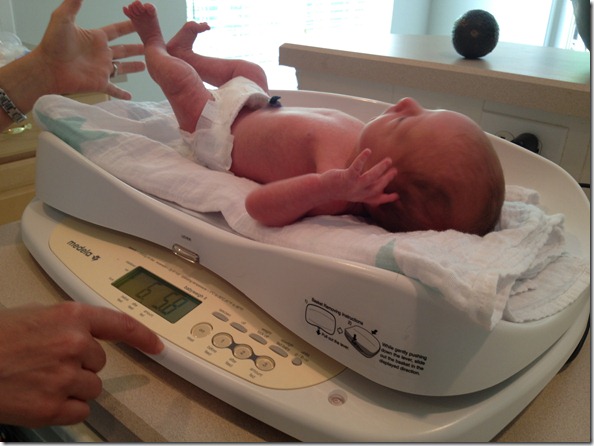 Now that he's eating more and producing really wet diapers, I've realized that I also don't know how to correctly put on a diaper. He keeps soaking through the diaper and wetting himself all down his back.  So I have a sleepy, slightly jaundiced baby that smells a lot like leaky milk and piss.  Parenting fail.  Sometimes I feel like he's looking at me and thinking, "God, how did I get stuck with YOU?!"  (I also realize that I definitely have a touch of new momma blues – the hormonal shift is insane.)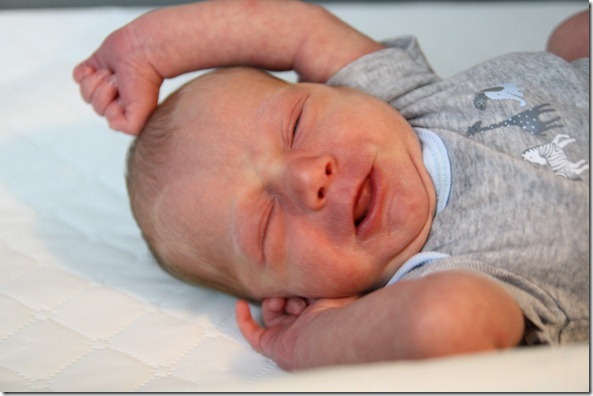 Otherwise, I know we're doing a pretty good job… He seems happy when he's awake, we're doing lots of skin-to-skin contact, and we're both singing to him a lot. 
One of the concepts I wrote about in the Healthy Tipping Point book is using self-doubt as a powerful motivator.  Basically, don't let yourself believe you can't do something well just because it's hard at first.  I keep going back to this concept.  Just because it's difficult doesn't mean I can't master it.  I eventually figured out my post-college job and got a promotion; I passed chemistry (and Operation Beautiful was born from the experience!); I taught myself to swim and did a bunch of triathlons.  All of the things that were once so hard and seemed so impossible became something that I could excel at… or at least feel competent at.  I just had to stick with it and ride out the initial rocky start.  In general, I think people tend to quit right before they can get ahead.
I can do this.  It's worth it!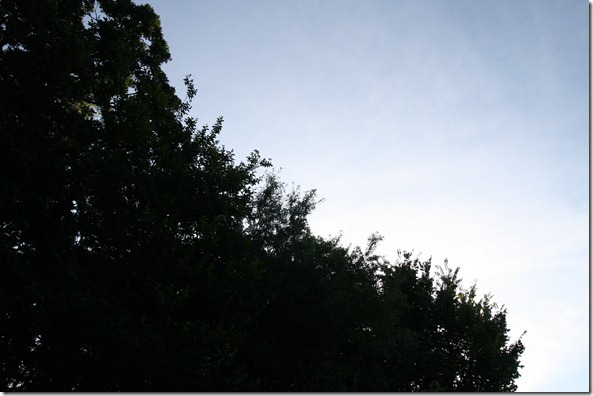 Breakfast: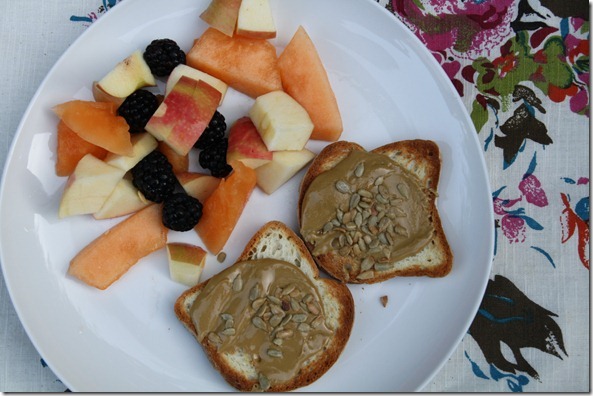 Puppy love: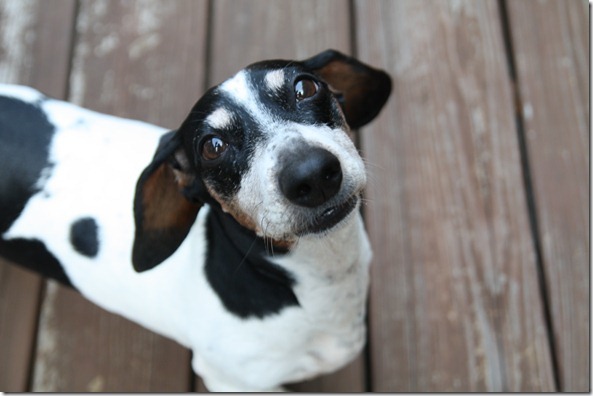 (Maggie is having trouble adjusting… I am trying to convince her that her world isn't over by giving her lots of apple slices.)
Well… Henry needs to eat.  And he needs a sponge bath.  Pissy baby smell is not acceptable.
What did you feel inadequate at and how did you eventually overcome the feeling?