This morning, the Husband headed to the grocery store with one mission:  to stock up on as many healthy convenience foods as possible.  This is very little time for food prep right now.  We need stuff that can be reheated easily.  I would also like to create as few dirty dishes as possible.
Because you know how I feel about loading and unloading the dishwasher.  Most hated chore.  Now more so than ever.
So – convenience is the name of the game over here. I made dinner in 5 minutes flat while the Husband played with Henry.  And LOOK.  Our meal included vegetables!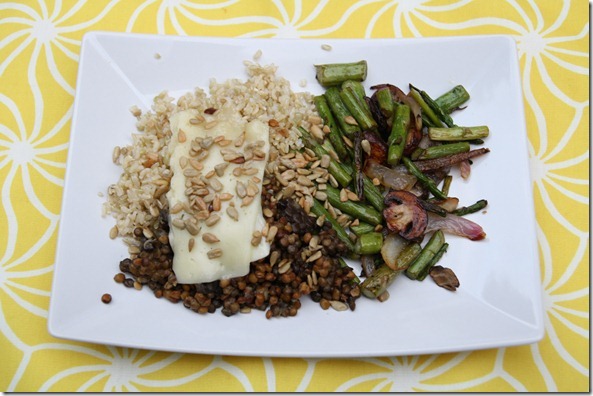 The magical ingredients (all from Trader Joe's):
Frozen brown rice
Steamed lentils
Havarti cheese
Pre-chopped vegetables
Sunflower seeds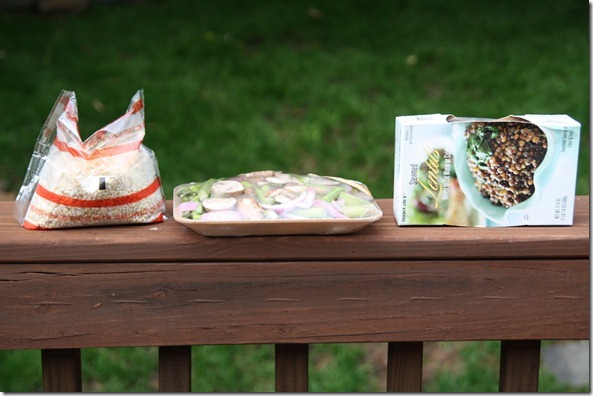 Everything was microwavable except for the veggies, which just required a few minutes in the wok.  I didn't even have to dirty a knife to slice open the package.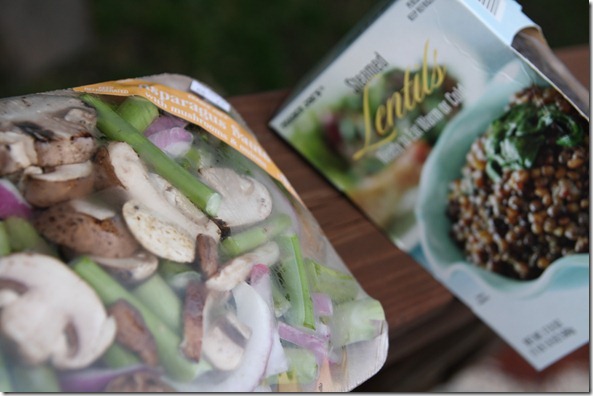 Winning.
I've waxed poetic about the Trader Joe lentils before, but I do have to say that, as a vegetarian, they are especially awesome.  They're packed with protein and a nice change from the usual tofu / tempeh / bean routine most of us veggies get stuck in.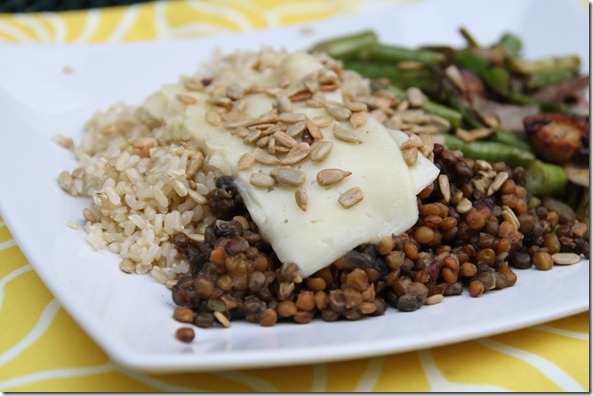 You know what else is convenient?  A package of cookies.  Well, at least they're convenient when I've got a ragin' sweet tooth…