I thought I was done with the So You Wanna Do a Triathlon series, but I realized there was another very important topic to address –> the issue of a pool v. lake swim.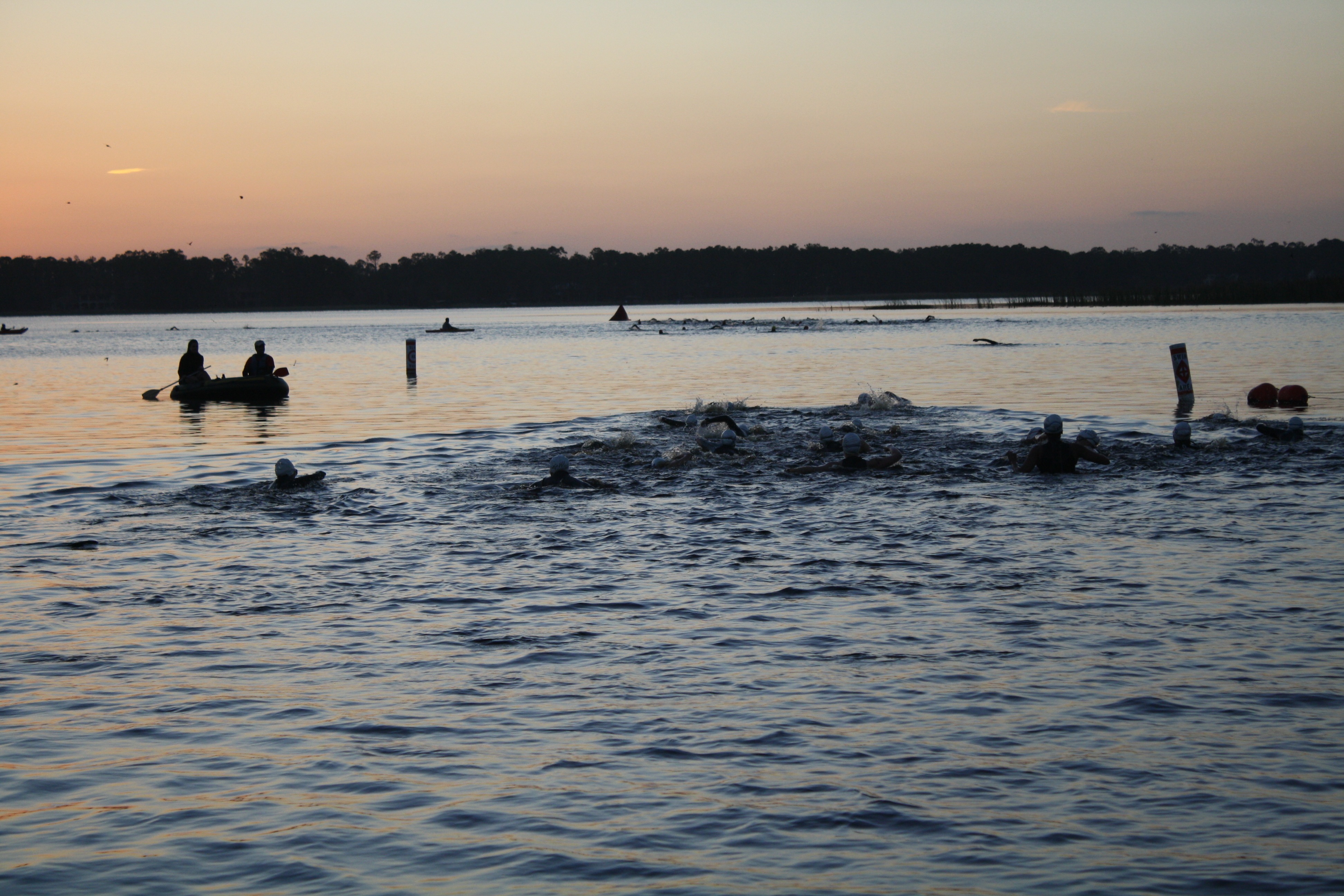 In case you missed the rest of the posts in the series, here they are:
When browsing triathlons, you'll notice that there are two types of swim courses:  pool swims or lake swims.  I'll admit – when I first started to do triathlons, I thought that pool swims somehow made the triathlon seem less badass and real.  This is probably because I was terrified of open water swims but very comfortable in the pool, so lake swims seemed like the 'true' version of a triathlon.  As a result, I didn't do a pool triathlon until my seventh triathlon.
When I finally did a pool triathlon, I was very surprised to discover that, in many ways, it was HARDER than a lake triathlon.  I never expected this!  I believed a pool tri would be easier simply because the pool was the safe and familiar environment.  But not so!  Not at all.
Here's how the pool triathlon that I did worked.  When I signed up for the race, I had to choose a "wave" for the swim – how fast I thought I could swim.  The race directors provided the following chart; I seeded myself in Wave 8.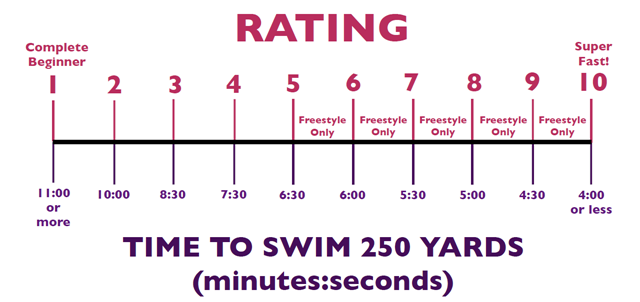 The organizers set us up by wave, and then we walked in, single-file, across a bulkhead the separated the pool into two sets of ten 25-yard lanes.  When it was your turn, you ran across the timing mat, jumped in the pool (no diving), and began to swim.  They waited 10 seconds between each swimmer.  When you got to the end of the first lane, you had to duck underneath the buoys and swim up the other  lane. 
One of the reasons that I found the pool triathlon challenging was this wave system.  Despite the fact that I swam slower than anticipated (I finished in 5:24 instead of 5:00, which would've put me in Wave 7, not 8), I had to crawl over two women who were even slower than I was.  This was, obviously, very distracting for both me and the other women.  The swim was also compounded by the fact that I had to stop at the end of each lane, duck under the buoys, and pop out on the other side.  This interrupted my breathing and prevented me from getting into a stroke rhythm since I was essentially stopping every 25 yards.  I was already sprinting because 250 yards was a short distance to me at the time, and the combination of swimming as fast as I possibly could AND passing people AND messing up my stroke AND messing up my breathing was absolutely exhausting.
In contrast, in a lake swim, you either stand on the beach, stand in the water, or tread water waiting to start – and the entire age and sex group starts at one time.  You kind of 'seed' yourself by standing in the front if you're fast, standing to the side if you're nervous, or standing to the back if you're slow.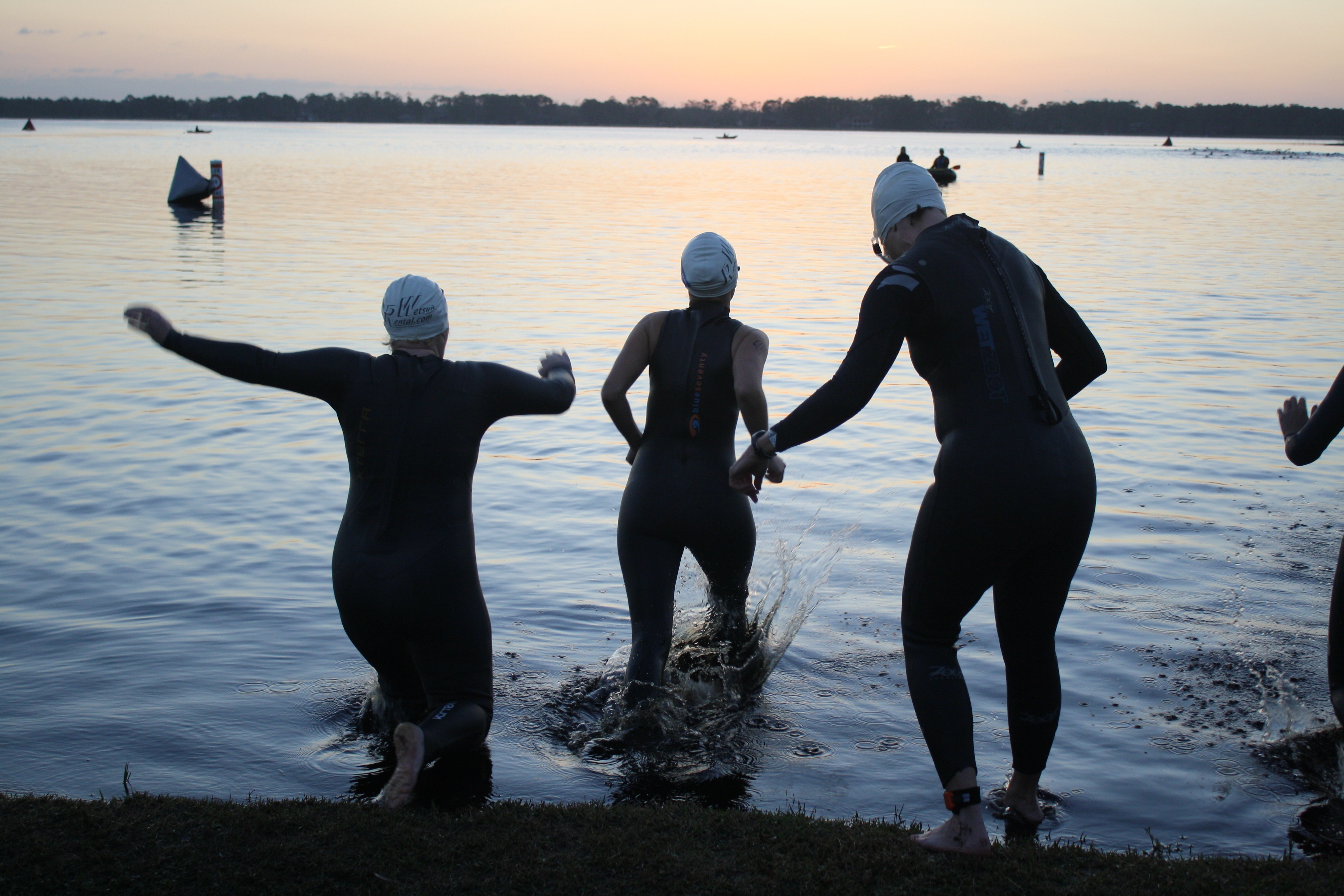 An advantage to the lake swim is that once you get started, you don't have to stop.  It's much easier to get into a rhythm with your stroke and breathing.  This, of course, can also be a disadvantage, but you can always float on your back or tread water if you need a break.  And, yes, you may have to crawl over other swimmers or get crawled on, but this usually only occurs at the start of the race (unless it's a very large event).  You can 'get away' from other swimmers if you want to.
Of course, lakes seem a lot scarier than pools.  As I said, they are unfamiliar.  Creepy things live in them (and your imagination can go absolutely crazy when you're staring down into murky brown lake water!).  There are no walls to hang onto.  There are lifeguards nearby, but it feels less secure.  And if you're already nervous about the swim, this can feel totally overwhelming.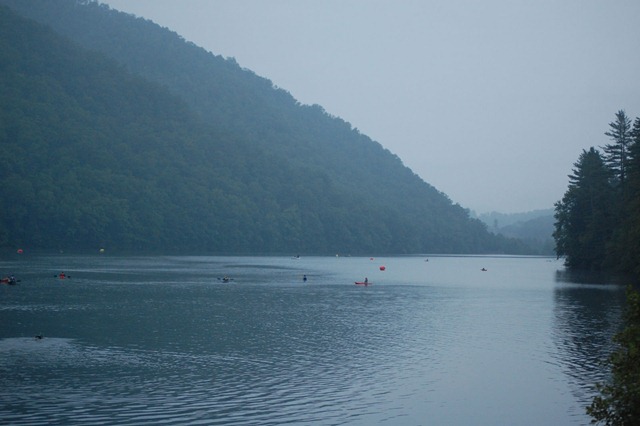 Another advantage of a pool over a lake swim?  Man – you feel SO MUCH cleaner coming out of the pool.  One of the worst parts of a triathlon is doing the bike and run dripping in lake water.  This may just be a personal thing – and I guess reeking of chlorine isn't very nice, either.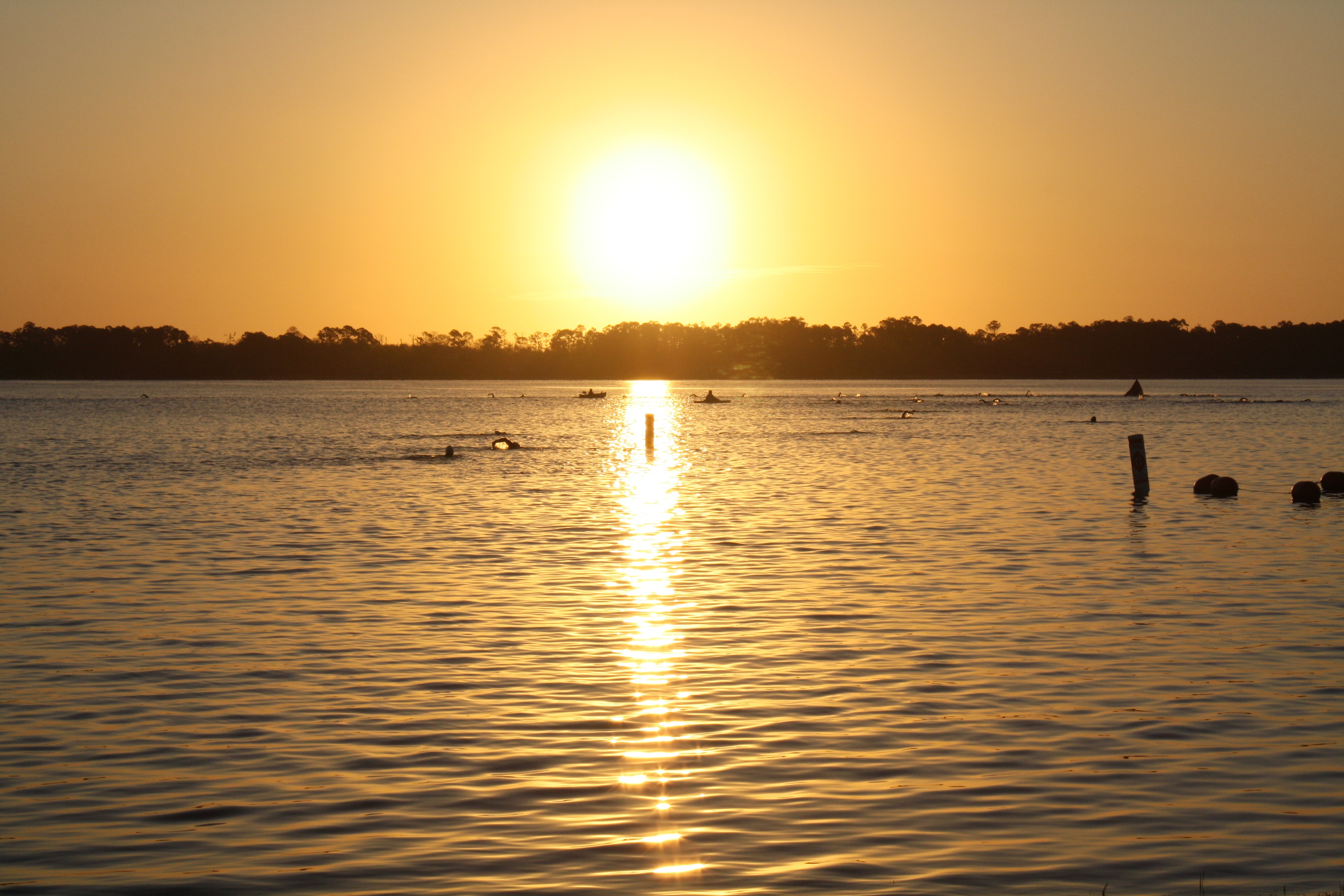 In conclusion, are pool triathlons 'real triathlons?' Um – YOU BET.  I was so wrong when I thought it was inherently less challenging!  In some ways, pool triathlons feel easier than a lake triathlon, but in other ways, they are even harder.  It really depends on how you feel emotionally about the swim and what your concerns are specifically (this post has tons of tips on getting over open water fear –> So You Wanna Do a Triathlon: Swimming). 
Have you done a pool and a lake triathlon?  Which did you think was more challenging?