Oh. My. Goodness.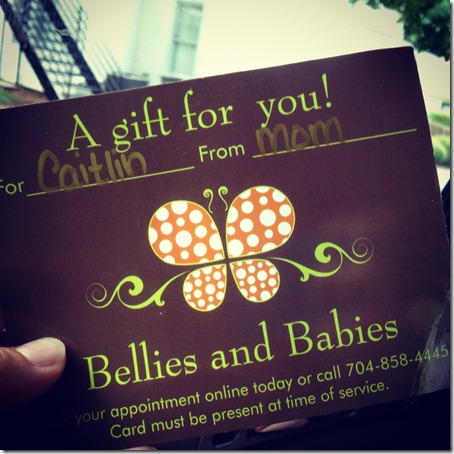 Look, prenatal massages are where it is AT.  If you are trying to think of a creative gift for a momma-to-be, I highly recommend a prenatal massage gift card (or a gift card for a house cleaning service – that would be pretty sweet, too).  If you're in Charlotte, I can't say enough nice things about Bellies and Babies. This was my second appointment with Angie and positively amazing.  
Only disappointment:  I thought I would get to lay down on a table with a bump shape cut out – I was really looking forward to that (oddly enough).  I just thought it would be too silly.  But Angie says that being on your side is better for the bump as gravity isn't pulling it forward.  Makes sense.  Just not as fun.

So – my day was filled with a little work and a little relaxation.  A very nice combo, indeed.  I put it some hours at the clinic (I know, I know – I'm supposed to be on maternity leave but I just can't stay away from the family business, no matter how hard I try…).   I took a break for my massage and for a lunch date with my buddy Nicole.
She cooked!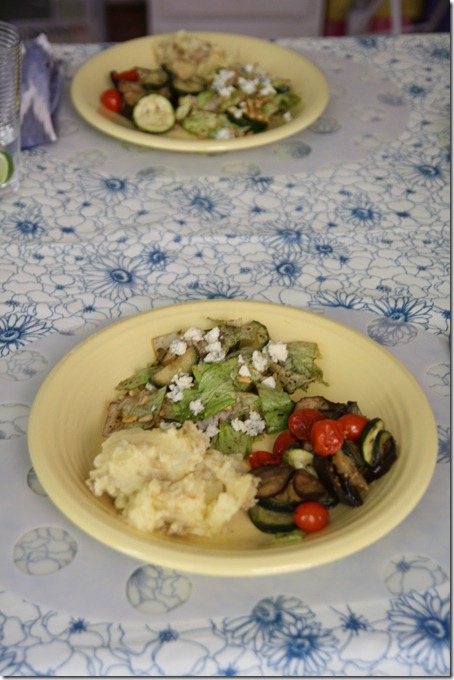 Nicole actually planned a menu of 'labor inducing foods' – reason #10953 why I love her.  The eggplant and balsamic vinegar are thought to be labor inducing; no idea if this is true or not!  Also on the menu:  blue cheese salad and mashed potatoes.
Times two.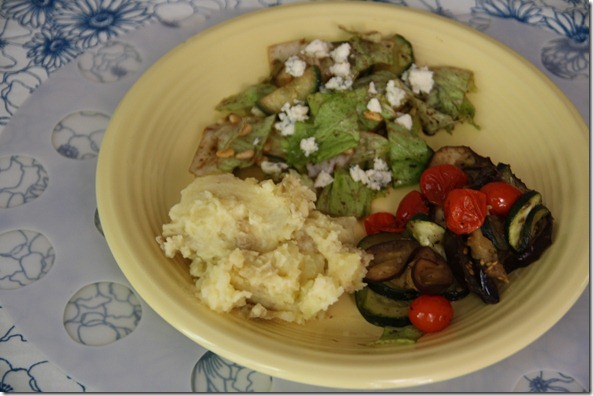 I was STILL hungry afterwards and had this for lunch #2 (eggs with aioli sauce – leftover from takeout the night before – and a pear).  Oh, and a banana.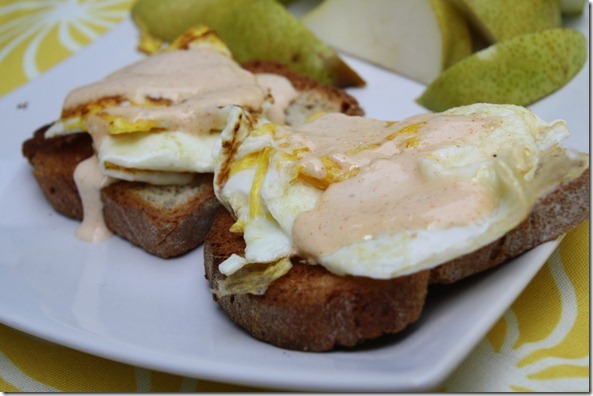 The Husband ran way over at the clinic, so I walked about a mile round trip and got myself some froyo.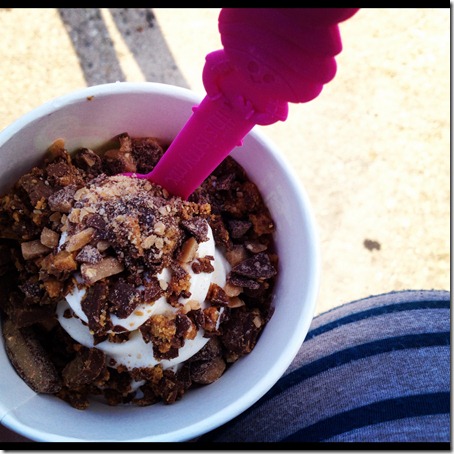 Dessert before dinner – again! 
And for dinner, we raided the freezer and pulled out these two frozen Amy's dishes – Black-eyed Peas and Veggies Brown Rice Bowl and Asian Noodle Stir-fry.
We split 'em and pumped them up with some steamed broccoli and corn.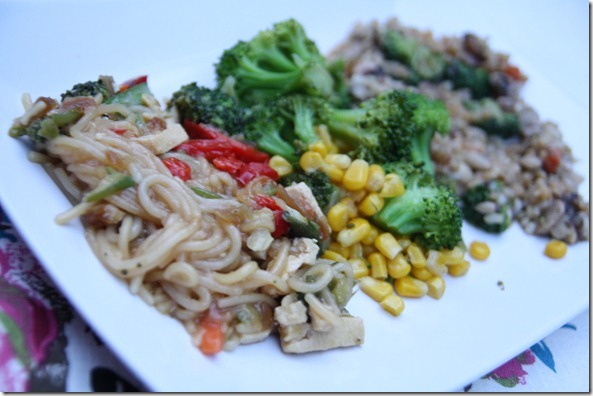 Our consensus?  Both were pretty gross.  I liked the Black-Eyed Peas more; the Husband favored the Stir-Fry, but neither of us were pretty wild about either.  Too bad – Amy's is usually so great.
Did you squeeze in some relaxation today, too?  Or was it all work?  At least tomorrow is FRIDAY!